The Joint: The Denver Highlands Premier Dispensary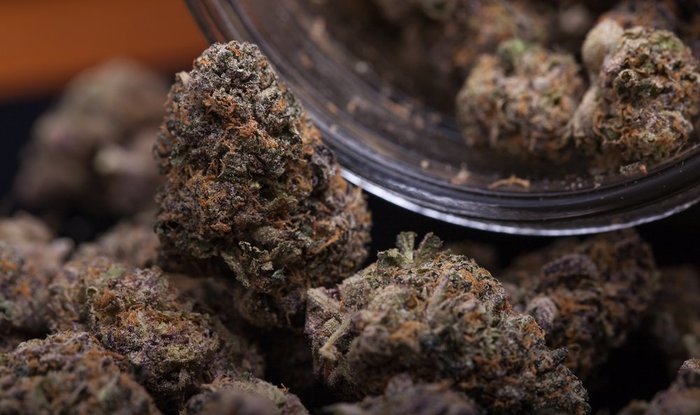 Buying weed in Denver often comes down to two fundamentals: price and quality. At the point where price meets quality, the question becomes "what amount?" At The Joint, Denver Highlands' premier dispensary, it's different – great prices and masterfully grown marijuana are baked into the business model. The Joint combines the executive feel of going shopping for diamonds while maintaining the comfortability of visiting a friend.
A Customer Experience Well Crafted
Located in the Highlands neighborhood at 4735 W. 38th Avenue, Denver, CO, The Joint is located in one of Denver's oldest communities that pre-date Colorado's own statehood. Like the city of Denver itself, the Highlands are separated into sub-neighborhoods and districts.
Some are known for ice cream and boutique shops, others for craft breweries and delicious restaurants, and even others for being largely residential, with only a business or two mixed in along the main roads.
38th Avenue through the West Highlands, in particular, has a number of restaurants, businesses, grocery stores, and nearly ten medical or recreational marijuana dispensaries.
The Joint maintains a competitive edge in the neighborhood by offering an unrivaled customer experience. Living in a state with legal weed makes it easy to lose sight of how lucky having legal weed truly is.
Yet, the budtenders and other well-trained staff at The Joint create a purchasing environment comfortable enough to relax in but mindful enough to rekindle an appreciation of the peculiar legal position of the marijuana industry in Colorado and beyond. Whether you are visiting Colorado or living here, The Joint makes every transaction an individual experience – guided by their deeply committed and knowledgeable staff – leaving you feeling appreciated as a customer.
Focusing on Your Needs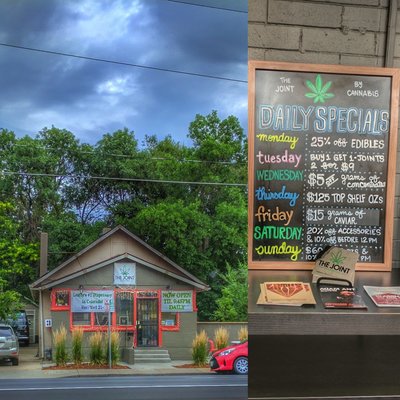 The responsiveness of the staff to all manner of questions feels reflexive, broadcasting a deep understanding of each strain, the cannabinoid profiles, their terpenes, and what to expect in flavor and effect from each and every staff member of The Joint.
When making your purchase, the budtenders engage with every word you say, making suggestions based on personal experiences and strain genetics.
The result?
You find yourself in this predictive yet adaptive blend of open discussion on the growing scientific research about the effects of marijuana, leading to a purchase of the product best suited for your needs. Best of all, it happens in a friendly, engaging – even educational – environment.
Daily Deals, Member Specials, and Text Rewards?
The Joint has a number of methods to save some dollars on their green. For many of the quality products sold at The Joint, this almost feels like cheating.
The Joint is open from 9 am till 9:45 pm seven days a week. Several large display cases offer a peek at their beautiful buds, introducing a variety of concentrates and even a caviar bar. The Joint offers cannabis oil in a cartridge or in a syringe so that you can refill your own cartridges.
They have a variety of infused chocolates, drinks, and other edible products, as well as topical products for pain relief. Though the large selection can make choosing more difficult, your budtender will be there to help you choose the best product for your needs, with the confidence of a professional and the trust of a friend.
THERE ARE DEALS EVERY DAY!
Monday: Head in for 25% off edibles.
Tuesday: Buy one pre-rolled joint and get another for $1.
Wednesday: Save $5 on concentrates.
Thursday: Get a top-shelf ounce (28 grams) for $125.
Friday: Get an ounce of caviar (some testing 50%+ THC) for $400, grams for $15.
Saturdays: Receive 10% off your purchase from 9am-12pm, 20% off accessories.
Sunday: Get a shake ounce for $60.
Don't forget to check out The Joint at Leafbuyer.com for rotating specials, exclusive videos, and product spotlights.