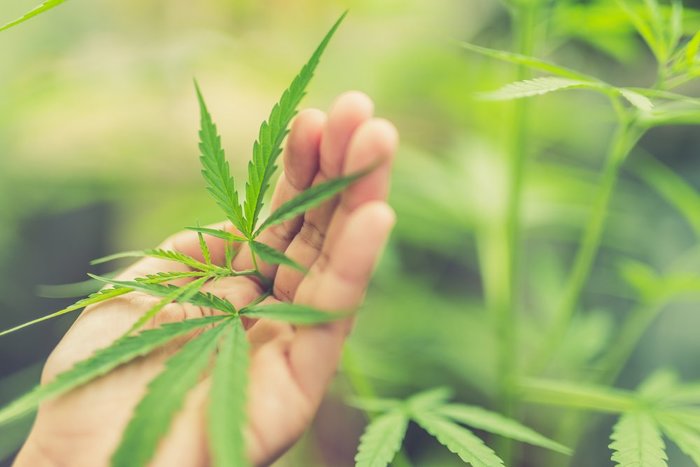 Established by a highly knowledgeable marijuana grower in Amsterdam, Robert Bergman is the master creator of I Love Growing Marijuana. His simple beginnings matured to over 20 years of experience growing marijuana before starting this now booming website. I Love Growing Marijuana (ILGM) is not only an international marijuana seed distributor but also a dynamic company that teaches marijuana lovers how to nurture their plants, while providing very beneficial and unique methods.
ILGM has developed the reputation for selling the most superior cannabis seeds you can find. With all the expertise Bergman encompasses, his team pays particular attention to hand picking the right seeds, to produce excellent weed that you will love.
They also provide great information on marijuana growing and proper care. And because everyone loves free stuff, they offer a complimentary Marijuana Grow Bible, as a generous bonus. That means even more information that you can add to your cannabis knowledge bank.
The positive aspects
Free stuff
You don't just receive the best quality seeds, you also get free gifts, such as the Marijuana Grow Bible, that you can download directly from their website.
Safe payments
Stress-free online shopping is always a great thing, and you get that with ILGM due to their simple, well-protected payment system.
Free shipping
Why not save money? Forget having to pay shipping cost – when shopping with ILGM company, you receive free shipping!
The Downside
Bad customer service
When it comes to taking care of customer's issues, this company has received some pretty bad reviews, indicating a need to spruce up this department.
Occasionally someone doesn't get their stuff
The last thing you want to do is purchase an item online, and end up never receiving it. Well, this is exactly what some customers have claimed with ILGM.
Seeds are off-brand
ILGM has been known to sell very inexpensive marijuana seeds. This is because their seeds are unbranded, and this is not what a lot of growers want to hear.
Payments and fees
I Love Growing Marijuana makes many positive claims about their efficient payment system, so it is worth mentioning that shoppers can use a system called Bitcoin, and credit cards, to purchase their items.
All of their forms of payment are secure and provide details about the transaction to make the buying experience stress free. Their options may be slim, but their prices are very reasonable.
Shipping
ILGM ships internationally. However, we must keep in mind that every country goes through a different set of rules, which could cause limitations for some buyers. They are very clear that they can't guarantee shipping to the Philippines, China, and Israel, because of their laws around such things.
Allow 5 – 25 business days to receive your order in the mail. ILGM claims to ship their packages discreetly, and in such a way as to cut down on any possible issues with shipping marijuana seeds, especially when going through customs. All things considered, your shipping time should only be around 10 days.
by Robert Bergman, founder of ilovegrowingmarijuana.com. Robert has been growing cannabis passionately for over 20 years and shares these insights to educate growers avoid mistakes and to fully capitalise on a bud's potential.
Description: Need some inspiration? Get the full story on the visionary man behind ILoveMarijuana.com.