The Best Summer CBD Products in Oregon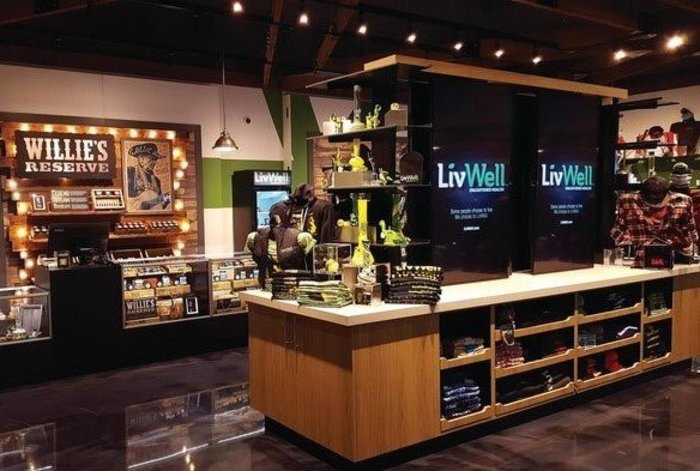 As seasons change, so do flavors. An ice-cold lemonade is more refreshing on a summer day than a cup of hot chocolate, and a popsicle might hit the spot a little better than a candy cane. Luckily, CBD products in Oregon represent the seasonal shift in flavors, but not the other properties.
The Best of the Best
If you're looking for top-notch CBD products that have the best of both worlds – summer-appropriate flavors with serious potency — look no further than a favorite Oregon dispensary.
At LivWell Springfield in Oregon, CBD products have become an important focus.
"With CBD products becoming increasingly popular, we make sure to stock our shelves with a wide variety of some of the best, high-CBD products on the market," said LivWell Springfield General Manager Shawn Phipps.
CBD Products in Oregon to Look For
LivWell Springfield carries several items that can be counted as some of the best CBD products in Oregon.
CBD gummies
Who doesn't love a tasty, gummy treat? LivWell Springfield has several brands available, all of which are deliciously-infused with doses of CBD and come in some of the best tropical flavors. Check out Wyld gummies, in pomegranate and strawberry flavors for the fruity fans. Wana's wide range of delicious gummies, including the highly esteemed strawberry lemonade gummies, are an up-and-coming summertime classic.
"The high CBD gummies are a particular favorite, so we're especially excited about the new Wana 1:1 Strawberry Lemonade gummies!" Phipps said.
Mints
Before taking an evening stroll with your beau, pop a CDB-infused mint to both calm the senses and refresh your mouth. The same way mint enhances the flavor of summer's mojitos, it also brings a refreshing edge to CBD products. Mr. Moxey's Mints, while offering the benefits of CBD, also freshens up breath with a sharp and rejuvenating taste. LivWell Springfield carries Mr. Moxey's CBD Mints in both peppermint and ginger flavors, each offering a little something different.
Tinctures
Edibles aren't the only flavor-packed summertime CBD products in Oregon. LivWell Springfield also carries a line of tincture products that are juicy and delicious. Select CBD provides both CBD and hemp CBD products with options such as cinnamon, lemon ginger, and lavender. Disposable cartridge options include peppermint, lemon, and lavender. LivWell Springfield carries an assortment of ratios and potencies, ensuring a little something for everyone.
Patches and Creams
Patches aren't just for people trying to stop smoking – "peel and place" items are a great tool for people who like an easy alternative for topical relief. With CBD-infused patches, consumers can try to target areas.
Another popular, targeted product is a cream that provides cooling effects. LivWell Springfield carries Muscle Freeze by Mary's Medicinals. Muscle Freeze is a CBD-infused cream. The chilly effects might also help keep you cool and relaxed in the heat!
"Many of our consumers tell us that the Mary's Medicinals patches and topicals are amazing for relieving their aches and pains," Phipps said.
Flowers in Bloom
In addition to CBD-heavy products, LivWell Springfield also carries marijuana flower with high-CBD content. This can be harder to come by than the usual THC-heavy strains, which gives local consumers a little something extra to look forward to this summer. One option is the Goji DC strain by Ebb and Flow Farm, a favorite pick from the LivWell Springfield inventory.
"High quality, high CBD flower is not always easy to come by," Phipps said. "The Goji DC strain is a great option for consumers looking for flower that is not just high in CBD, but that also has a delicious flavor profile."
More about the Goji DC Strain: The Goji DC flower from Ebb and Flow Farm is a CBD hybrid that was made by crossing the Goji OG with the ACDC strain. This combination created a medically beneficial bud full of flavor. Consumers can enjoy both the effects of the Goji DC flower. It also comes in a range of ratios (either 2:1 or 1:1, with either cannabinoid being dominant), which makes for several possibilities.
The Goji DC #2 is extra special since it is a particularly flavorful CBD strain. The flavors of summer come alive, with intense scents of strong berry, grape, and cherry. These fruity aromas make for an enjoyable cannabis experience, while still offering the same CBD.
Get the Best
For the best CBD products in Oregon this summer, head to LivWell Springfield. The dispensary carries products that are jammed-packed with seasonal flavors, while still maintaining the integrity of CBD-infused products.
LivWell Springfield is a proud partner of Leafbuyer Technologies, Inc.