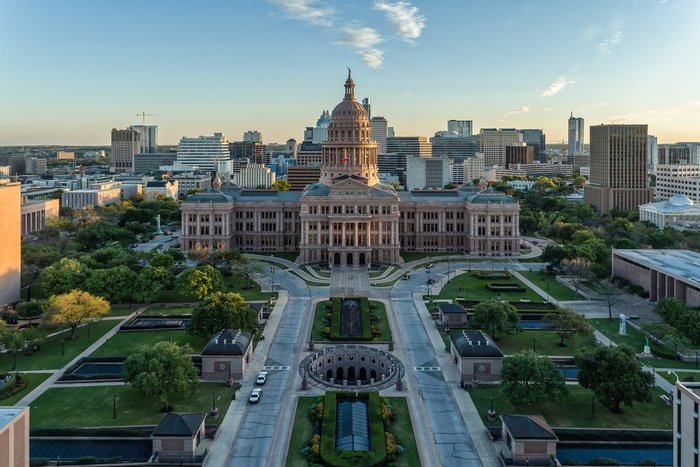 Texas is one of the largest states in the US, both by population and land area. In 2016, the U.S. Census Bureau reported that nearly 28 million people live in Texas, placing it in second place for total population, right behind California. As with any population in organized society, there is a percentage of people who find their life limited by disease or other medical conditions.
While over half of the U.S. has medical marijuana programs on the books, Texas has been taking a more careful, conservative approach to the potential benefits of marijuana. In the process, they leave prospective medical consumers, farmers, and medical professionals to endure a regulatory wait of unknown length.
In 2015, Texas lawmakers passed legislation allowing the limited cultivation and use of marijuana for a singular and specific medical condition: intractable seizures. Over two years have passed, and only now has the Department of Public Safety issued the first cultivation license.
Two more licenses are expected to be issued by mid-October, meaning the bulk of the initial plants and resulting medical supply will be taking root soon. Yet, does the state truly expect nearly 28 million people to be fully served by three grow operators?
Inside the Texas Compassionate Use Act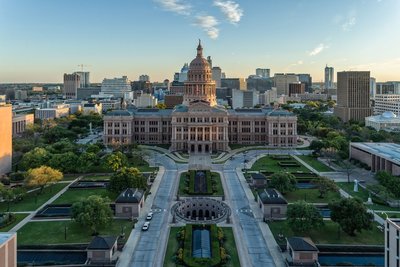 Using or growing marijuana in Texas is still heavily penalized, despite the Texas Compassionate Use Act becoming law. Under the Act, only dispensing organizations licensed by the Department of Public Safety (DPS) may grow, process, manufacture, and sell cannabis products.
In addition, the law stipulates that three dispensing organizations will be licensed no later than January 1st, 2018, putting the state several months ahead of the deadline.
As mentioned above, the Compassionate Use Act of 2015 currently only permits individuals with intractable seizures to access to medical marijuana products; not even individuals in hospice can get the medication.
A drastically limited scope of accepted medicinal applications when compared with the breadth of U.S. states with medical marijuana or CBD-only programs, the Texas Compassionate Use Act only permits medical marijuana products containing no more than 0.5% THC (the cannabinoid responsible for the euphoric "high" that users experience) and no less than 10% CBD.
CBD, or cannabidiol, has gained momentum in popular culture after online videos, as well as scientific, peer-reviewed journals, began to readily illustrate the marked and sometimes dramatic effects CBD can have on the symptoms of diseases and conditions from epilepsy to Alzheimer's and cancer, to name a few. However, the federal government has yet to classify CBD or CBD-infused products separately from THC-containing marijuana or marijuana products.
The Compassionate Use Act also limits the forms CBD-only medical marijuana in Texas can be dispensed in. That is to say, the law specifically forbids smoking. Under such a limitation, medical consumers can expect oils, topicals, capsules, patches, tinctures, and, most notably, concentrated CBD products, but not fresh cannabis flower.
The use of medical marijuana in Texas is defined as follows:
"Medical use" means the ingestion by a means of administration other than by smoking of a prescribed amount of low-THC cannabis by a person for whom low-THC cannabis is prescribed under this chapter.
Smoking refers to the burning or igniting of a substance and the inhalation of the smoke. While smoking is off the table for approved medical marijuana consumers, vaporization is 100% allowable under the law.
The last twenty years have brought medical marijuana programs to over half the country, and while the Texas Compassionate Use Act may be a limited medical marijuana program, the technology that goes into vaporizers has developed alongside broader cannabis industry growth.
For potential medical consumers, this means access to quality medication will come with twenty-plus years of technological innovation, making it easier to both vaporize cannabis oils or explore topicals, salves, balms, creams, patches, and capsules than ever before.
First License Issued, Two More to Go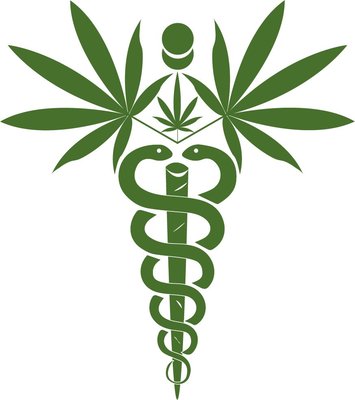 The first of three licenses for businesses that will grow, manufacture, and sell CBD products to approved medical consumers was given to Cansortium Texas, a company backed by Cansortium Holdings of Florida, where the company runs a similar high-CBD, low-THC operation.
The company also operates in Pennsylvania and Puerto Rico.
The Cansortium Holdings plan to sell cannabis in oil form, whether in drops or capsules, and will likely mimic the pricing structure they have held in other markets.
A report from the Texas Star-Telegram suggests product will likely cost between $45 and $90, depending on the total required dosage as prescribed by the physician, for 300 mg CBD and 600 mg CBD respectively.
With license in hand, Cansortium expects to have the first batch of products ready for distribution to qualified medical consumers by December 2017, with a possibility of being pushed to after the new year.
On the horizon, Compassionate Cultivation and Surterra Texas are in the final stages of certifying their compliance with the Texas Department of Public Safety, placing them at the end of a nearly $500,000 process of licensing and related fees. But will three dispensing organizations be enough to meet the consumer demand for medical marijuana in Texas, a state of nearly 28 million?
According to the Texas Tribune, the Epilepsy Foundation of Central and South Texas estimates nearly 160,000 Texans have intractable epilepsy. If a mere 20% (32,000 Texans) are ultimately prescribed CBD and see a reduction of seizures more pronounced than with traditional medication, lawmakers and residents in the state may move to expand the program.
For now, it looks like CBD-only medical marijuana in Texas is moving forward ahead of legislative deadlines. With two more licenses on the horizon and one in hand, Texas will soon have medical products for those who have only been failed by traditional treatments. Who knows, Christmas may come early this year.
Article by: Joey Wells