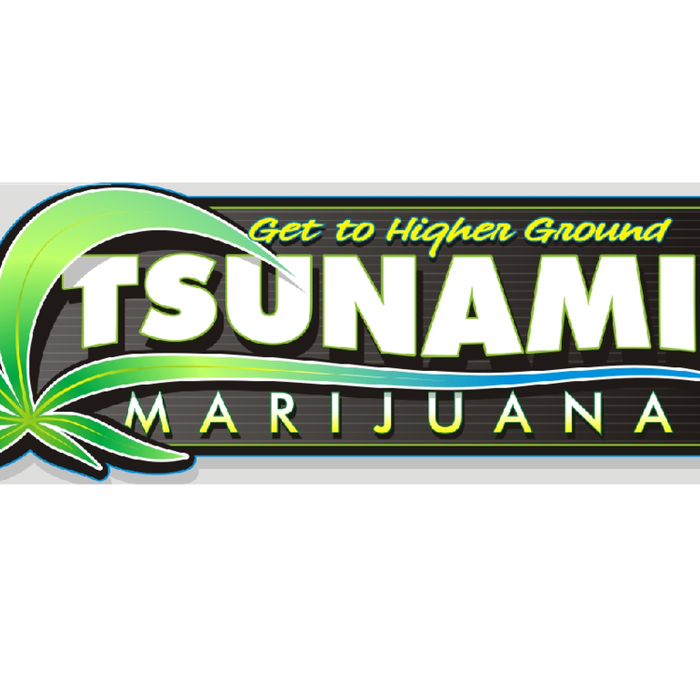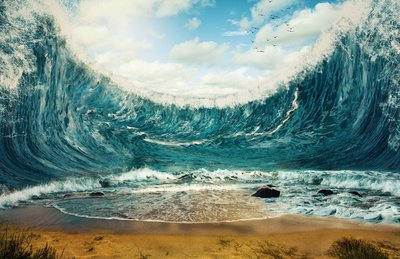 When it comes to purchasing high-quality marijuana in Oregon, there are several factors you must consider first. For starters, do you know which marijuana strain(s) are the best for you and your needs? Do you want to purchase flower/bud, concentrates, edibles, or topical products (or all of the above)? Are you on a budget? If so, is there any wiggle room? Are you open to different strains as long as they're good quality and on sale? Before going into Tsunami Marijuana Dispensary in Oregon, give some thought to these questions, but don't be afraid to stroll right in and ask a budtender. Not only does this unique Oregon recreational marijuana dispensary sell a wide variety of high-quality products and run awesome deals and sales, but they're also staffed by some of the friendliest, most knowledgeable folks in the industry. Read on to learn more about Tsunami Marijuana Dispensary and why you should pop in there soon.
Background of Tsunami Marijuana Dispensary
This unique Oregon recreational marijuana dispensary sells a large assortment of cannabis products and glass pieces that are perfect for a beginner, an experienced stoner, or a medical marijuana consumer. Just to review state laws for a second, Oregon sells recreational marijuana, so any individual over the age of 21 can legally purchase marijuana at this seaside dispensary. However, medical marijuana consumers can still shop at Tsunami, and they're eligible for specific discounts, which will be touched on below.
Special Deals, Sales, & Member Rewards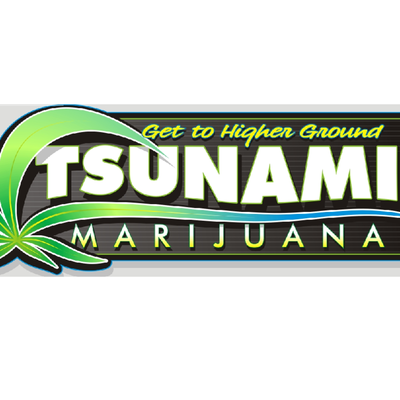 Whether you're shopping for one particular marijuana product or a bulk package of different marijuana products, saving money is always a plus. Fortunately, when you stop into Tsunami Marijuana Dispensary, you can take advantage of the variety of special deals, sales, and member rewards they offer. For starters, they offer the lowest prices in Seaside, Oregon on 80 percent of the items they sell.
Additionally, Tsunami Marijuana Dispensary always has $15 eighths or two one-gram pre-rolls for $10, which is an excellent price for premium Oregon bud. The awesome deals don't stop here, though. In terms of concentrates, this Seaside recreational shop sells $18 one-gram dabs in addition to a large assortment of edible products.
If you're a regular medical marijuana cardholder or a frequent recreational user who lives in Oregon, you may benefit from Tsunami Marijuana Dispensary's rewards system. If you decide to sign up (and you really should) then you can receive 10 percent off your whole purchase every fifth visit into the dispensary. Also, if you're a veteran and/or if you currently hold a medical marijuana card, you're eligible to receive an extra 10 percent off discount for showing your appropriate card at the register.
Additional Benefits of Visiting Tsunami Marijuana Dispensary
Customer service is one of the top priorities for this Seaside, Oregon recreational marijuana dispensary, and making sure customers are taken care of is essential. Tsunami Marijuana Dispensary has several knowledgeable staff members who help all customers regardless of their experience with marijuana. Regular shoppers have expressed how they enjoy the overall atmosphere of this unique Oregon recreational marijuana dispensary and the chill music playing while they peruse around.
The wide range of products sold at Tsunami Marijuana Dispensary is enough to attract fellow Oregonians as well as tourists and out-of-state shoppers. Aside from the usual marijuana products sold at most dispensaries, Tsunami Marijuana Dispensary sells infused water, CBD water, CBD coffee, marijuana–themed packs and kits, and clone marijuana plants.
It's safe to say that no matter what your wants and needs are as a marijuana consumer, you'll be able to find products that fit your specific criteria. At every turn, this unique Oregon recreational marijuana dispensary strives to help customers however they can, which includes giving them the option to buy their own clone marijuana plant, so they can get their home grow started off right.
Also, their marijuana-themed packs and kits are helpful and original, especially for someone who is new to marijuana consumption. For example, Tsunami Marijuana Dispensary sells a marijuana survival pack, which includes a glass bowl, lighter, and a pre-roll joint of your choice.
If you're looking for a unique Oregon recreational marijuana dispensary that sells high-quality marijuana products at affordable prices, then be sure to check out Tsunami Marijuana Dispensary next time you're in the Seaside, Oregon area!
Contact Information
Address: 36412 Highway 26 in Seaside, Oregon
Business Hours: Open daily from 9:00 a.m. to 8:00 p.m.
Phone number: 971-320-2174
Services: Medical and recreational sales
Reward/Loyalty Program: Yes
Special Discounts for Medical Marijuana Cardholders and Veterans
To learn more about marijuana-friendly communities in Oregon, check out the interesting article here.
Interested in growing your own weed in Oregon, but not sure where to do it? Read the informative article here to get some helpful ideas on where to grow weed in Oregon.
Article by: Nicole Skrobin