Scooby Doo K2 Causes 56 Overdoses in NYC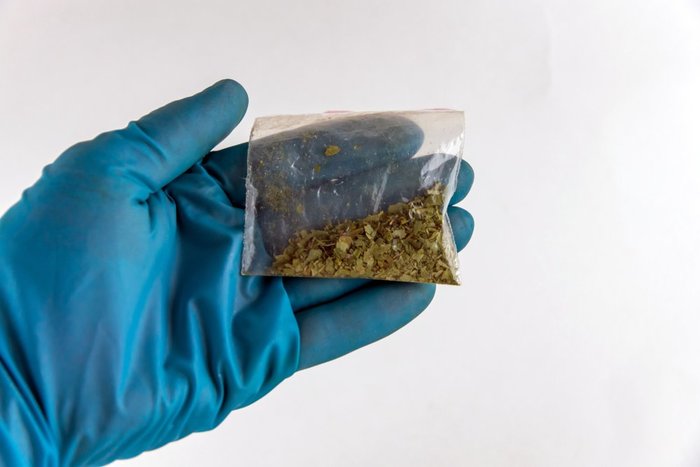 More
NEW YORK – The Daily News reported Tuesday that at least 56 people have overdosed from a toxic batch of synthetic marijuana, known as K2. The NYPD says that the toxic batch has a picture of Scooby Doo on the packaging.
No deaths have been reported but dozens of people were hospitalized after overdosing, which caused foaming at the mouth. Brooklyn restaurant owner, Domingo Fernandez, described the scene and said that people were dropping like flies after smoking. Others described the people who overdosed as looking like zombies.
The overdoses occurred in several Brooklyn locations over the weekend, prompting the health department to make a statement to the public to avoid the drug. Synthetic marijuana can be up to 100 times stronger than regular weed.
The New York City Department of Health and Mental Hygiene Health Commissioner Dr. Mary Bassett warned New Yorkers to stay away from synthetic marijuana. Adding that it has side effects that include confusion, extreme anxiety, fainting, foaming at the mouth, kidney failure, seizures, tachycardia, and death, according to ABC 7 News.
The NYPD has arrested 13 people so far and is encouraging anyone who sees someone selling synthetic marijuana to call 311.
NYPD Chief of Department Terence Monahan warned residents that K2 can be fatal – adding that the particular batch causing the recent overdoses is especially deadly. "K2 is a dangerous, deadly drug, but this strain is especially threatening," he said. Monahan cautioned all residents not to consume any synthetic marijuana.
Search warrants were issued for Big Boy Deli where at least 15 people overdosed. The overdoses near Big Boy occurred on Saturday, leading to an investigation which resulted in the arrests. Authorities did not find any synthetic marijuana on the Big Boy Deli premises. Officials from Big Boy Deli had no comment.
Saturday wasn't the first time an overdose occurred near the deli. More than 30 people overdosed outside of Big Boy Deli back in 2016. Synthetic marijuana is sold under several names that include Spice, K2, and Smacked.
Several Died in Illinois from Synthetic Marijuana
Just before this situation happened, several people died of synthetic marijuana in Illinois and more than 160 people became severely ill last month. People who survived after consuming the drug suffered from side effects that included coughing up blood, bleeding eyes, ears, gums, and noses. Rat poison was detected in several of the people hospitalized after ingesting the fake weed.
The Illinois Senate passed legislation banning synthetic marijuana on May 10. The law would add synthetic marijuana to the federal list of controlled substances and penalize makers of the drug with felony charges. The bill will go to the House for a vote before becoming law.