Sahara Wellness: Las Vegas' Dispensary Oasis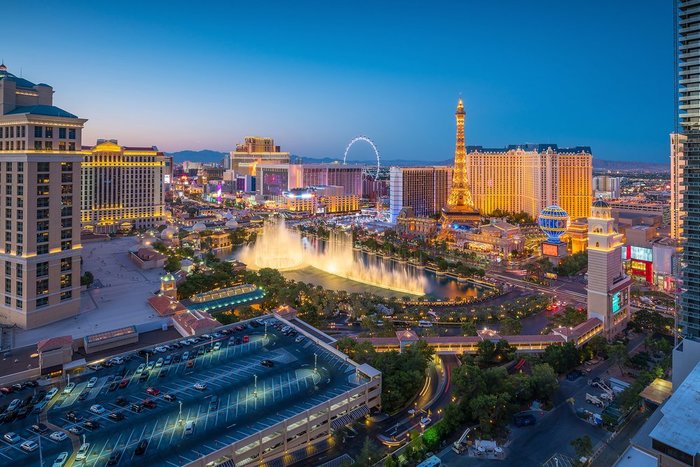 Las Vegas, Nevada is the 28th most populated city in the U.S., and every year, thousands of people visit this highly populated and well-known partying city for its casinos, shows, and unrivaled nightlife.
However, since Nevada recreationally legalized marijuana, out-of-state visitors have shown an interest in visiting Las Vegas to check out their marijuana dispensaries, such as Sahara Wellness. Read on to find out more about Sahara Wellness and why this marijuana dispensary is worth checking out when you're in town.
About Sahara Wellness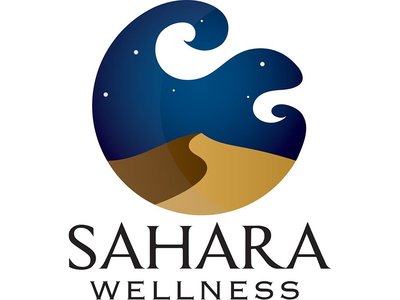 Sahara Wellness has been in business since 2013, and they're Las Vegas' first all-female–owned dispensary. Their mission is to prioritize the needs of customers by offering both personalized and compassionate care. Overall, Sahara Wellness is one dispensary that not only values the wellness of their customers but also provides each with a personalized experience, which includes offering helpful information and research so that everyone can make the most informed decision possible regarding which cannabis product(s) will best suit their needs and wants.
Furthermore, Sahara Wellness is committed to putting customers before profits, and they offer counseling, educational seminars, cannabis usage classes, and continuing care to support their customers. Also, if customers are unsure of which products would be the best for them, they can schedule an appointment with a specialized cannabis nurse, who will answer any questions they may have.
The Sahara Wellness Difference
Although several Las Vegas marijuana dispensaries offer a variety of cannabis products, not all of them hand-select their menu items to create the perfect inventory of high-quality cannabis products like Sahara Wellness does. In addition, for first-time dispensary visitors,
Sahara Wellness provides individualized consultations in their private consulting room as a way to inform people of the effects and properties of cannabis and how various forms of the plant can help them. At the end of the day, Sahara Wellness's mission is to provide dispensary visitors and medical customers with a healthy balance of mind, body, and spirit in addition to making sure they're as comfortable as possible.
Sahara Wellness also allows registered medical marijuana customers and veterans to be expedited to the front of the line, which is a convenient time-saver. Veterans receive a 10% discount off all products.
Also, fortunately for medical customers, tax is included in their pricing, which makes their cannabis more affordable; this is a shining example of Sahara Wellness putting the needs of medical customers at the top of their priority list. Customers also adore Sahara Wellness' delivery service, which allows customers to receive their cannabis straight to their home. This service is only available to Nevada cardholders who are registered with the state's registry.
Products Sahara Wellness Offers
Sahara Wellness and other Las Vegas marijuana dispensaries offer a variety of products but Sahara Wellness specializes in both THC and CBD products. Cannabis consumers can choose from a large selection of non-psychoactive edibles, topicals, and disposable vape cartridges. However, the dispensary's collection also includes concentrates like shatter, crumbles, and kief from Honeycomb and Matrix vendors.
Aside from the products listed above, Sahara Wellness also sells the following items:
Flower strains, extracts, pre-rolls, vape pens, marijuana accessories like pipes and bongs, items for growing your own marijuana, and miscellaneous gear such as grinders, leaf torches, vape battery chargers, dab tools, and more.
To learn more about Sahara Wellness' deals, products, delivery options, and mission statement, check out their website or stop in during their business hours! Don't forget to tell them that Leafbuyer sent you.
Basic Contact Information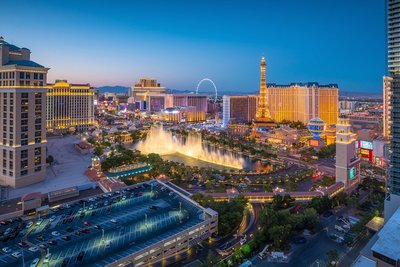 Address: 420 E Sahara Avenue, Las Vegas, Nevada (located right off the Las Vegas strip, which is an optimal location for both locals and out-of-state visitors)
Hours: Open 7 days a week from 7:00am to 1:00pm
Phone number: 702-478-5533
Email address: [email protected]
Sign up for Sahara Wellness's email newsletter at http://www.420sahara.com
Overall, if you're looking for a Las Vegas marijuana dispensary that sincerely cares for their customers and their well-being, then be sure to pay Sahara Wellness a visit, especially if you're a registered medical marijuana cardholder. Even if you have a medical marijuana card and/or recommendation from another state, Sahara Wellness accepts it, and this alone demonstrates the staff and dispensary owners' willingness to truly help individuals that are in need of effective relief.
Unsure of which marijuana strain to try out next? Read the article below to get some ideas:
Find out how much marijuana you can legally carry in Nevada by reading the article below:
How Much Weed Can You Have on You?
Sahara Wellness is a proud partner of Leafbuyer.