Beyond Metal: A Plastic Grinder Is the Way to Go
When it comes to everyday smoking, marijuana grinders are a must. They enhance the smoking experience, quickly and easily.
First and foremost, grinding your weed before lighting up allows for an evenly smoked product, getting the best and most worthwhile result. Adding a grinder into the mix quickens the process; you're able to speed up the separation of herbs, avoiding any stickiness and pollen attaching to your hands. And at the very least, using a grinder allows for easy storing after the cannabis has been shredded.
There you have it – grinders are a common good in the marijuana world. From there, however, there comes a big choice: what type of grinder should you use? Typically, consumers must decide on the material of the device: a metal grinder (the likes of aluminum or titanium) or a plastic grinder.
You Can Keep Your Metal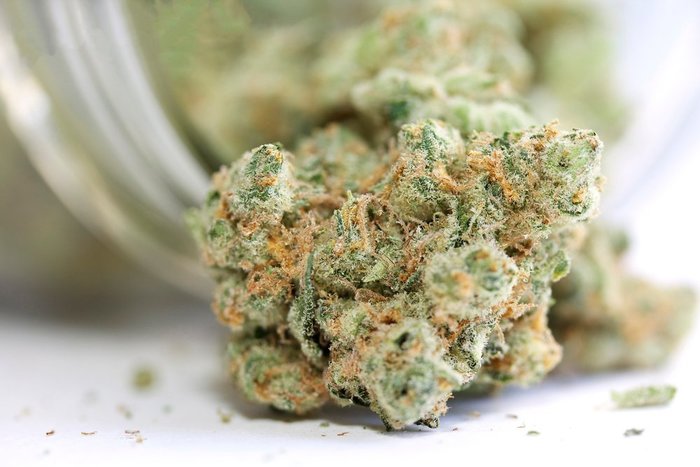 The main argument for using a metal grinder over a plastic grinder typically has to do with quality. There is a common misconception that plastic products aren't very well made; so, a metal contraption seems the better option, with a larger price tag to reflect that "superiority."
On the other hand, there are several concerns against using metal grinders, a significant amount having to do with safety and concerns of purity. When using a metal grinder, you aren't just consuming marijuana. You could also be inhaling anodized metals – essentially, you're getting small metal particles into your flower. It's even possible for shards of metal to find their way into the weed, which is not good for anyone.
When metal grinders come in fun colors, you can tell when it's been used – the color will be faded in areas, with the raw metal shining through. This is a tell-tale sign that the paint particles have also found their way into places they shouldn't be, like your freshly ground weed.
Another significant complaint against metal grinders is they're difficult to maintain. After regular use, it's common for kief to catch and build up in the moving parts. This gums up the operation, which can make for a difficult or pricey fix.
Go for a Plastic Grinder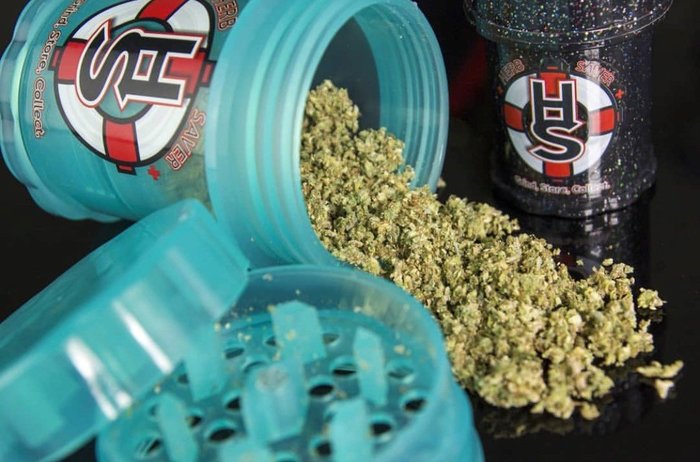 In terms of potential cons, many would prefer not to have any traces of metal in their cannabis. Fear not, though: there's no reason to sacrifice quality for safety. There are plastic grinders on the market that achieve standards in both, while also giving a significant bang for your buck.
To avoid the cheapness that might come with an average plastic grinder, opt for a nicer variety. Go for a medical grade PP grinder – one that was built to last and grind weed to a higher standard. HerbSaver, luckily, makes high quality options that come in many varieties, all offering a high-quality grind at an affordable price.
No Cons in Sight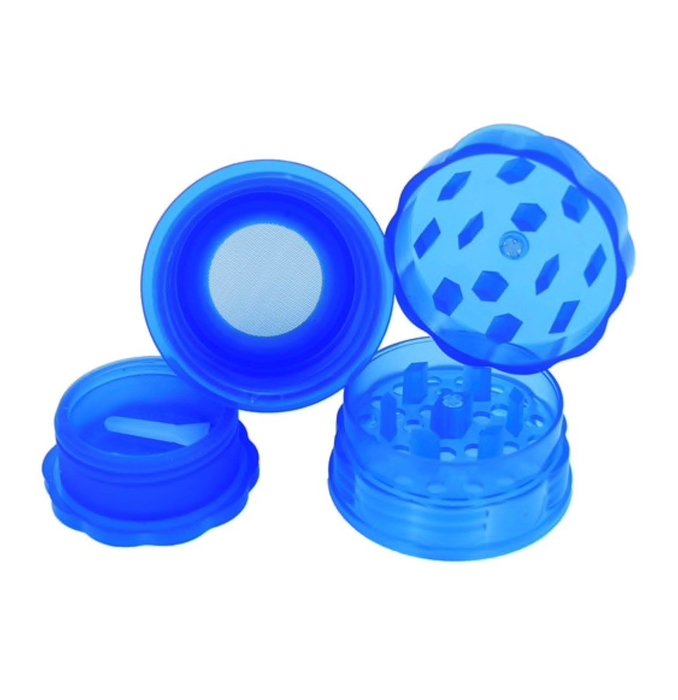 HerbSaver grinders are made out of plastic that's made to last. They are water and odor resistant, made of medical grade PP, have a magnetic lid, sharp grinder teeth, a stainless-steel pollen screen disk, and come with a pollen scraper.
HerbSaver has grinders both large and mini, to fit different needs and lifestyles. They also come in different colors and mix-and-match opportunities, which are a fun slice of variety. Regardless of size, they are all conveniently lightweight, have significant storage space, and are extremely affordable for any consumer.
These plastic grinders are also super easy and intuitive to clean – a stark difference from gummy metal ones; all it takes is hot water and dish soap to get rid of any residue, thanks to their friction fit technology. If that wasn't enough, they are also top-rack dishwasher safe.
Safety-wise, there's nothing to worry about. An HerbSaver plastic grinder is made from a non-porous material. This means residue won't leak its way onto the flower. The only thing getting smoked is the freshly ground weed.
The best part might be that HerbSaver grinders come with a lifetime warranty. These bad boys are built to last, with a policy to back it up and prove it. No worries, no hassle. Just a bunch of ground-up weed at your disposal, waiting to be enjoyed.
Be a Wise Consumer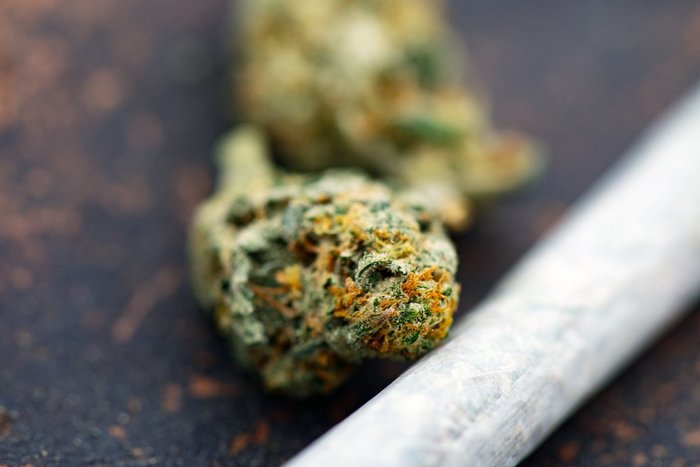 When picking out a grinder, it's important to seek out products that are safe, long-lasting, and high quality. When choosing the determining factor – the material – be sure to consider all of the qualities that make for a guilt-free investment.
A plastic grinder is affordable, convenient, easy to maintain, and can be high-quality when it comes from the right brand.
Either way, the decision is yours. Be wise about it, know the risks and benefits going into the purchase. Buy your plastic grinder, then fill it with fresh flower from a dispensary near you.
HerbSaver USA is a proud partner of Leafbuyer