Coachella Still Does Not Allow Cannabis Consumption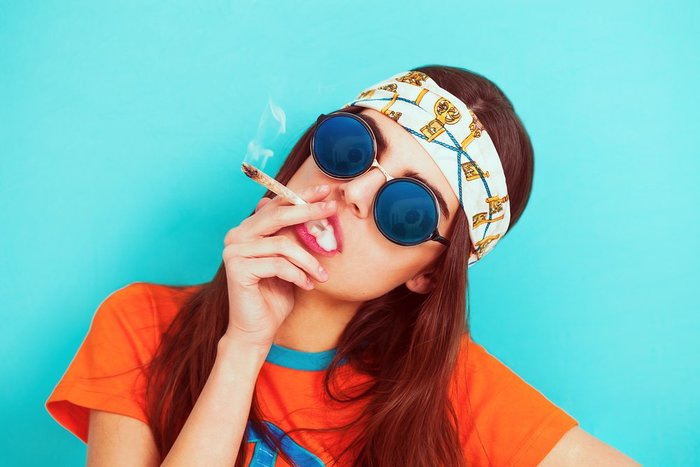 Coachella season is upon us again. Fake Coachella lineups are being posted everywhere, but the real 2019 lineup is actually pretty dope. Festivals are always drugged-up events, but if you're planning on braving it in the desert this year, don't expect to freely sneak your weed into the festival.
The Coachella Valley Music and Arts Festival is – you guessed it – a music and arts festival held in California. Taking place in the Colorado Desert's Coachella Valley, the festival has become a notorious hot spot for millennials in woven crop tops, flower crowns, and men in aggressive-print short sleeve button-ups, to take Insta-worthy pictures and listen to the hottest artists of the year.
The first Coachella was held in 1999 in early-October. The festival now takes place in the spring over two weekends, and this year will be held April 12-14 and April 19-21. Though the festival attracts fun-loving, young people from all over the country, the festival has a clear no-marijuana policy.
Isn't Cannabis Legal In California?
California's recreational marijuana program has been up and running for over a year now. Thanks to Proposition 64, or the Adult Use of Marijuana Act, which passed in November 2016, cannabis became lawfully accessible at the beginning of 2018.
Though recreational cannabis is legal across the entire state, California allows for municipalities across California to decide for themselves whether or not to allow the recreational sales of cannabis. This fact may help explain why Coachella doesn't allow cannabis.
Indio, the town where Ariana Grande, Childish Gambino, and Zedd will entertain the masses this year, has decided to opt out of recreational sales. They are firm; selling, cultivating, and distributing marijuana is illegal within the town, even during the fest. This means that consumers aren't able to legally buy marijuana anywhere near the festival, but the possession of marijuana is still legal for those 21+ in Indio.
The opinions of Coachella's founder Philip Anschutz also may have helped inform the no-marijuana policy. Anschutz has reportedly donated to anti-marijuana (and anti-gay) groups in the past.
Coachella's Rules and Guidelines
Coachella's FAQ gives it to you straight-up. They state: "Hey, since marijuana is legal now, that means I can use it at Coachella, right? Sorry, bro. Marijuana or marijuana products aren't allowed inside the Coachella Valley Music and Arts Festival. Even in 2018 and beyond. If that changes, we will update this answer."
Weed and Coachella seem like they'd go hand-in-hand, but even though it's legal to possess cannabis in the state, Coachella explicitly doesn't allow for cannabis inside the festival.
Past Coachella-goers haven't reported strict marijuana checks at the festival. Do with that information what you please; just don't get cocky and light up right in front of festival security.
If you're going to Coachella this year and don't want to risk sneaking in some bud, just light up elsewhere. Or, if Coachella sounds like too much of a hassle, save the money and spend the weekend at home, getting high and entertaining yourself by checking your Instagram for a constant feed of festival photos.