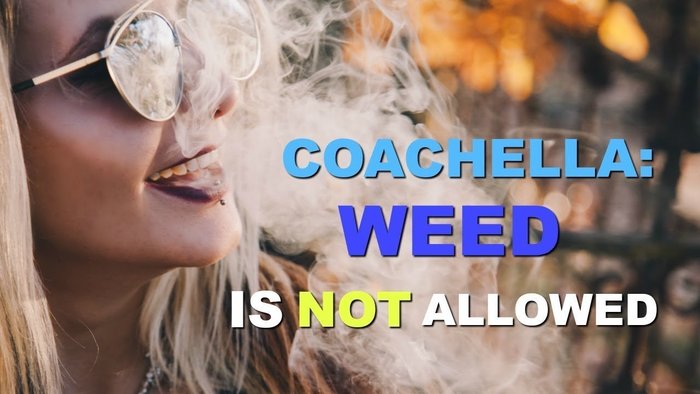 This April, don't expect to frolic through throngs of flower-crown-wearing people, weaving in and out of crowds while listening to great music and freely smoking weed, later ending up by the campfire singing variations of feel-good verses. Despite what you'd hoped, the carefree spirit of Woodstock is not returning to 2018's largest festival.
The Coachella Valley Music and Arts Festival, usually shortened to Coachella, is an annual music and arts festival held in California, located at the Empire Polo Club. Sitting right smack in the Colorado Desert's Coachella Valley, the festival has long been known as a youthful, carefree, and exclusive source of entertainment.
Coachella, taking place April 17-22, has been associated with the vibrant rebellion of youth since its inauguration in 1999. The festival, however, has taken a firm stand on its no-marijuana policy, given California's recent legislation.
Isn't Cannabis Legal In California?
As of January 1, the state of California has legalized recreational cannabis. Thanks to Proposition 64, or the Adult Use of Marijuana Act, which passed in November 2016, cannabis became lawfully accessible at the beginning of 2018. Now, adults over the age of 21 can purchase and consume cannabis at their leisure (though smoking in public is still not permitted), without needing medical permission. Users can even cultivate up to six plants of their own without issue.
California joins the legendary ranks of Colorado, Oregon, Washington, Alaska, and the District of Columbia via marijuana legalization and reform. Proposition 64, while applying to the entire state, has a caveat: The law allows for towns across California to decide for themselves whether or not to allow the recreational sales of cannabis. This is where Coachella comes into play.
Indio, the town of which Coachella is held (and where this year's headlining acts, Beyoncé, The Weeknd, and Eminem, will come to set up their stage and captivate audiences) has decided not to allow recreational sales. They are firm; selling, cultivating, and distributing marijuana is illegal within the town, even during the fest.
Coachella's Rules and Guidlines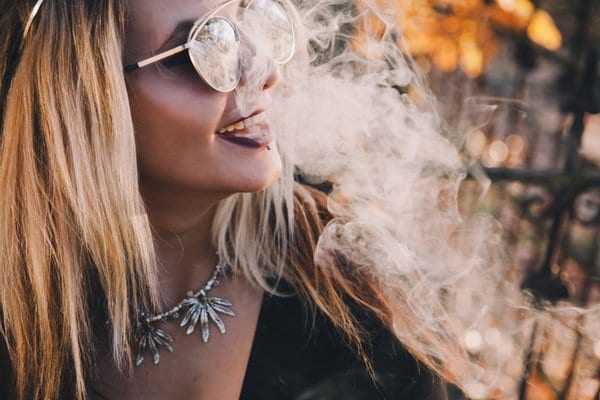 The festival's rules and guidelines are very clear. They state: "Hey, since marijuana is legal now, that means I can use it at Coachella, right? Sorry, bro. Marijuana or marijuana products aren't allowed inside the Coachella Valley Music and Arts Festival. Even in 2018 and beyond.  If that changes, we will update this answer."
While this is nothing new (Coachella has never allowed weed on the premises, despite the reputation of many attendees) it has still come as a shock to many following the cannabis politics in the state.
For those thinking it's a cruel twist of fate that Coachella lands on 4/20 this year, you can still get stoned. If attending Coachella, just light up elsewhere. Feel free to get high in neighboring Palm Springs, Cathedral City, or Desert Hot Springs, then Uber over in time for the concerts. According to Spin, there will be an oasis (a.k.a. a weed station) six miles away from the festival.
Or, if direct satisfaction is more your style, save money on the tickets and spend the holiday at home, cuddled up with a joint, live-streaming your favorite artists online.