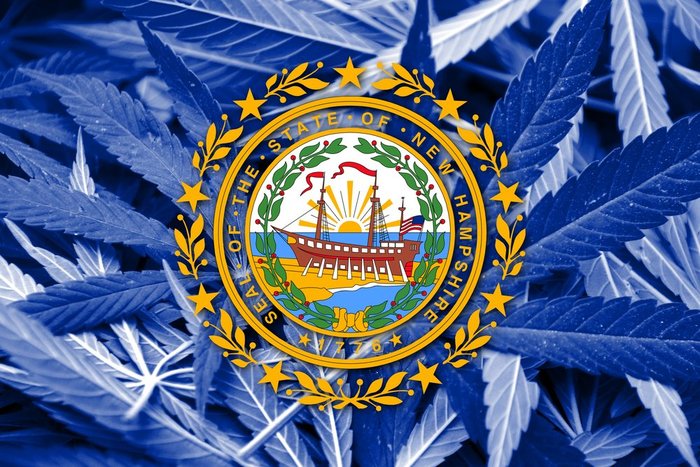 Despite the overwhelming approval in the NH House of Representatives – and a poll released last week which found 63% of New Hampshire voters supported the legislation – the NH Senate tabled HB 618 on Thursday evening. If passed, the bill would have decriminalized cannabis in the state.
The bill was designed to remove criminal penalties for possession of small amounts of cannabis. Sens. Jeb Bradley (R-Wolfeboro) and David Pierce (D-Etna) proposed a compromise floor amendment to HB 618. Four senators argued strongly against the bill and the amendment: David Boutin (R-Hooksett), Sharon Carson (R-Londonderry), Gary Daniels (R-Milford), and Jeannie Forrester (R-Meredith). Senators were unable to agree on the language and the bill was tabled.
HB 618 would have made possession of up to a half ounce of cannabis a civil penalty punishable by a fine with no jail time. Under the current state law, possession of any amount of cannabis is punishable by one year in prison and a fine of up to $2000.
"The Senate's failure to adopt this moderate, commonsense legislation is truly stunning," said Matt Simon, Goffstown-based New England political director for the Marijuana Policy Project. "There is also exceptionally strong public support. Voters are clearly tired of New Hampshire being the only state left in New England that criminalizes people for simple marijuana possession.
"The senators who led the effort to block this bill should explain why they think citizens should be branded as criminals for possessing a substance that is less harmful than alcohol."
With three out of five adults in NH supporting this legislation, we're sure there are a lot of disappointed voters in the state. Only 27% of people said they were opposed.