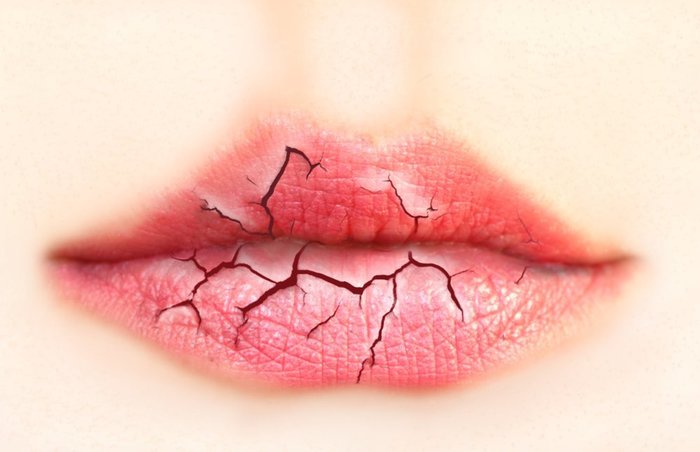 In the wonderfully expansive world of marijuana, hemp-based products are everywhere. There are fixes for every kind of person, regardless of what they're looking for: Want to get high? You can find so many different ways to smoke, inhale, and even eat cannabis. Want to avoid the psychoactive ingredients altogether? Topicals, including lotions, oils, and salves await.
There are even products that stand out seasonally.
It's winter time, which brings cold fronts affecting everything from noses to toes. Want a little herbal relief for winter-harshed chapped lips? There's even a product (several, actually) that harness the medical benefits of marijuana to help re-hydrate sore and peeling lips.
Cannabis lip balm exists, and it's pretty dope.
Balm It Up
Cannabinoid-infused lip balm is infused with cannabis, and it has several different effects than standard lip balm. The main score is obvious: it soothes lips, hydrating and coating them with a cooling, flavorful salve. Beyond that, most cannabis lip balms also are a discreet way to consume marijuana; some products give a little buzz, either resulting in a little invigoration or relaxation, depending on the strain of origin. Others are more healing-oriented and CBD-heavy, and don't produce a high at all.
In the production process, lip balms are created through extraction, using a food-grade solvent. Then, that solvent is purged. Separately, the balm is prepared, usually mixing classic ingredients such as coconut oil, essential oils, and wax. Concentrated cannabis is then added to the concoction, resulting in a cannabis-infused balm with a lot of soothing potential.
Cannabis-Infused Lip Balm Products
With so many cannabis products out there, it can be hard to choose. Check out these four choices below for infused balms, each promising relief for wintery chapped lips.
1. Mary Jane's Medicinals: Lip Bong
When it comes to lip balm, Lip Bong hits the spot. Mary Jane's has perfected this recipe, which is moisturizing while keeping lips plump in dry or wintery conditions. Loaded with the properties of cannabis, coconut oil, and peppermint, Lip Bong is good for chapped lips, cold sores, and much more.
2. Gemstonz: Lip It Lip Balm
Lip It Lip Balm keeps things lit. This mango-flavored chapstick is ultra-moisturizing and can help with even the most problematic cases of split or chapped lips, including fever blisters.
The balm is infused with hemp seed oil, in addition to cocoa and shea butter, coconut oil, aloe vera, vitamin E oil, and soybean oil.
3. Goodwitch: Lip Balm
This bad boy will get you high. As extensively profiled in Refinery 21, Goodwitch's Lip Balm is weed-infused and places a priority on discrete enjoyment. The product has THC, which can't be absorbed through the skin; this means that lips have to be licked to get the benefits of the balm. This also means that as far as a balm goes, it's less effective in the moisturizing area, and more so in the "this is awesome and I'm feeling buzzed" categories.
4. Jambo Superfoods: CBD Lip Balm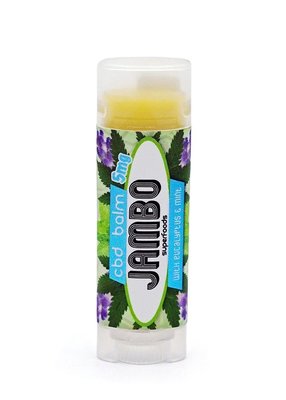 Locked and loaded with 5 mg of CBD, Jambo Superfoods' take on lip balm is a masterful concoction. It's everything you're looking for in a chapstick: organic, high-quality, healing, and smooth. The purpose of this balm is to treat your lips right, and with a blend of coconut oil, grass-fed ghee, hemp oil, and four different types of essential oils, CBD Lip Balm is one way to give your mouth the gift of luxury and herbal relief, all in one.
If you're not in on the cannabis balm trend, get to it. In winter, dry climates, or even all year round, marijuana-infused lip balms can offer a little extra relief, moisture, or even just an extra dose of fun.