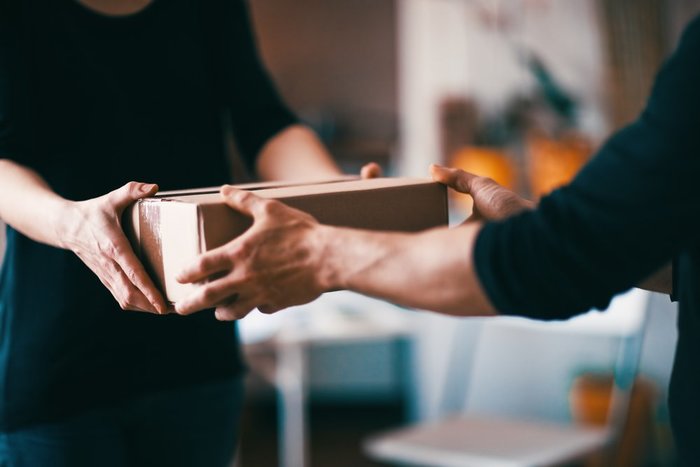 If you live in California or will be visiting the state, you'll soon be able to utilize a marijuana delivery service to get your weed and find your happy price, no matter what part of the state you're in. California legalized recreational marijuana on Jan. 1, but many communities voted to ban commercial sales locally, leaving many residents and medical marijuana patients unable to find access to legal and safe marijuana.
The California Bureau of Cannabis Control is responsible for issuing permits for commercial marijuana sales and announced earlier this month that marijuana delivery service will be allowed statewide.
The new regulations mean that marijuana deliveries can be made even in local areas that have banned commercial marijuana delivery or sales. Several cities and counties have banned commercial marijuana sales in the state, but the Bureau of Cannabis Control maintains that state voters legalized marijuana delivery service statewide when they voted to legalize recreational marijuana with Proposition 64 in 2016. The Adult Use of Marijuana Act was implemented on Jan. 1 of this year.
Push Back from Law Enforcement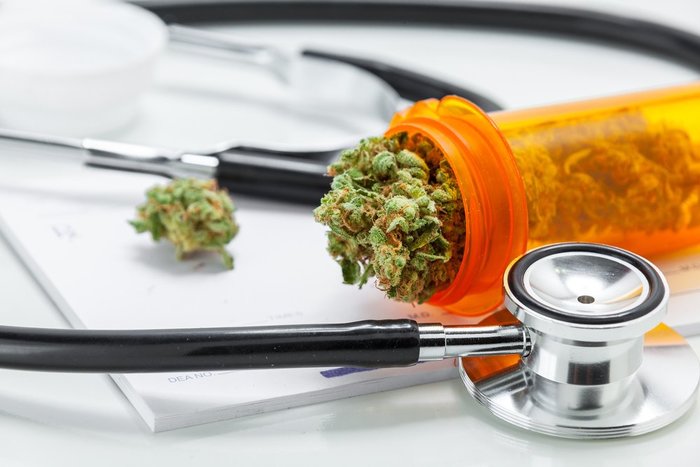 Regulators were prompted to draft the final version of the rules after law enforcement and local communities with marijuana bans threatened to arrest drivers delivering marijuana to consumers in banned areas.
Activists say that banning sales of marijuana in local communities would harm medical marijuana patients that reside in these communities, especially those who are too ill to leave their home and depend on marijuana to treat their illness or condition. Patients use marijuana to treat the symptoms of Alzheimer's disease, cancer-related nausea, epilepsy, multiple sclerosis, PTSD, and many other debilitating or terminal illnesses.
Law enforcement was against allowing marijuana delivery service in communities that banned commercial marijuana sales, claiming that marijuana delivery impedes the ability for law enforcement to do their job. The California League of Cities says that having a marijuana delivery service increases crime, and the group began an online petition opposed to delivery services along with the California Police Chiefs Association, the Commercial Workers Western States Council, and United Food.
James Araby is the executive director for the Commercial Workers Western States Council and helped to get marijuana legalized in California. However, Araby was against the idea of allowing marijuana delivery in communities that had banned marijuana sales. "Regulated marijuana dispensaries have tough security, checks for identity and legal age and strictly licensed workers," he said.
I'm not quite sure how a delivery driver is less apt to check an ID than a budtender, and with technology and video phones, one would think that it wouldn't be an issue these days. Perhaps Araby didn't think about that, though. "If marijuana can be delivered anywhere with virtually no regulation, California will lose these safeguards," concluded Araby. Can't one of the security guards do the delivery, though? I'm just sayin'.
Ironically, people who support marijuana delivery are also concerned about safety and security. Activists note that because so many localities banned marijuana, the safety of law-abiding citizens and patients are jeopardized because they are forced to purchase marijuana illegally on the black market. Their safety is compromised because the products they purchase may not be safe for consumption due to the fact that they are not tested for potency or safety in a lab. Their safety is further compromised because they are forced to buy from street dealers working for drug cartels.
Marijuana Delivery Service Debate is Still Contentious in Calaveras County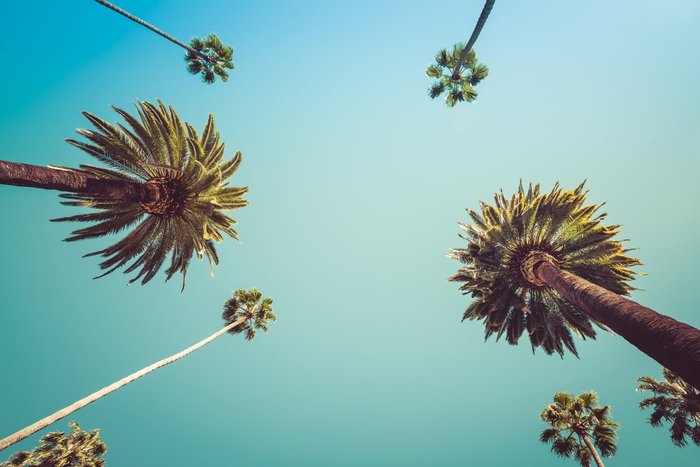 Calaveras County is one locality that banned commercial marijuana. The area experienced a green rush in 2016 after Proposition 64 was passed, but marijuana cultivators were left holding the bag after the Calaveras County Board of Supervisors banned all commercial marijuana cultivation last January.
People living in Calaveras County used to support legalizing marijuana in the state after the Butte wildfire destroyed more than 70,000 acres of land and left millions of dollars of damage. Many citizens left the area instead of rebuilding, and the county welcomed legal cannabis as a way to help rebuild the community. Marijuana cultivators moved in, and the county quickly generated $3.7 million in marijuana registration fees and almost $10 million in cultivation taxes.
The county supervisors then voted to ban commercial marijuana cultivation and sales in the county, angering those who had paid the $5,000 registration fee and moved their entire lives to Calaveras County.
Jeremy Maddux moved to the area and was following the law when they happily took his money and then left him high and dry, no pun intended. "We've spent everything we have to survive and make it as legitimate as we can," he said, adding that he has paid nearly six figures in pot taxes over the past two years.
Many marijuana cultivators decided to sue after county supervisors voted to ban marijuana in the county, and they won last October. At least 28 commercial marijuana cultivators received a $5,000 refund for registration fees paid during the 90-day-period between the time the commercial ban was voted on and enforced.
Calaveras Cannabis Alliance Executive Director Trevor Wittke notes that the county misappropriated funds from registration fees that were supposed to be used for processing marijuana cultivator applications to the tune of $170,000. "I think this is a good first step, but we still need a full and complete accounting of the program. This is more about public trust than about cannabis. As people who paid in, we need to know how our money was spent and whether funds were misappropriated."
Misappropriated Funds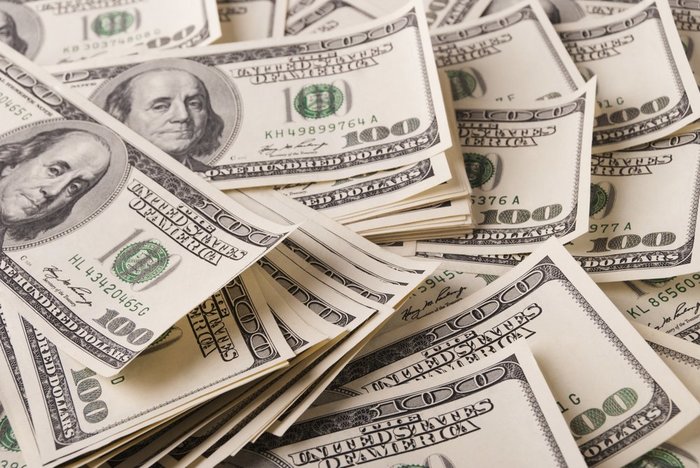 Calaveras County Sheriff Rick DiBasilio was also accused in 2017 of misappropriating more than a million dollars in marijuana cultivation licensing fees to target illegal marijuana cultivators. The state auditor confirmed that the sheriff misused the funds in busts of illegal growers in Calaveras County. DiBasilio denied that he misappropriated the funds. His defense was that he targeted illegal grows and his belief is that he was simply enforcing legal marijuana laws with the money. Okay.
There is still a $16.3 million class action suit against the county for taxes collected in 2017 from cultivators. Calaveras County Chief Administrative Officer Timothy Lutz made the shady claim that the 2017 pot taxes were collected legally and approved by voters.
While the decision by the Bureau of Cannabis Control allowing marijuana delivery services to anywhere in the state despite local bans is nearly law, the California Office of Administrative Law must also approve the decision before the law becomes permanent. 
Jackie McGowan of the public affairs and governmental relations firm K Street Consulting in Sacramento said that she still has concerns about the future of marijuana delivery service in the state. "Definitely delivery is the biggest winner. However, we're reluctant to celebrate that win," she said, adding that the Office of Administrative Law in the state could still withhold final approval. McGowan also said that threats of lawsuits by local municipalities over marijuana delivery service could deter the final decision.
One addition to the Bureau of Cannabis Control's rules includes a ban on businesses with marijuana permits partnering with unlicensed operators, a condition Josh Drayton, the spokesperson for the California Cannabis Industry Association, finds problematic.
Drayton says that the move will affect established companies, for example a beverage manufacturer or company that makes health products from getting into business with cannabis companies to make cannabis-infused products. "The industry has slowed down enough already without this added hurdle," he concluded.
The California Office of Administrative Law has until the end of December to object.