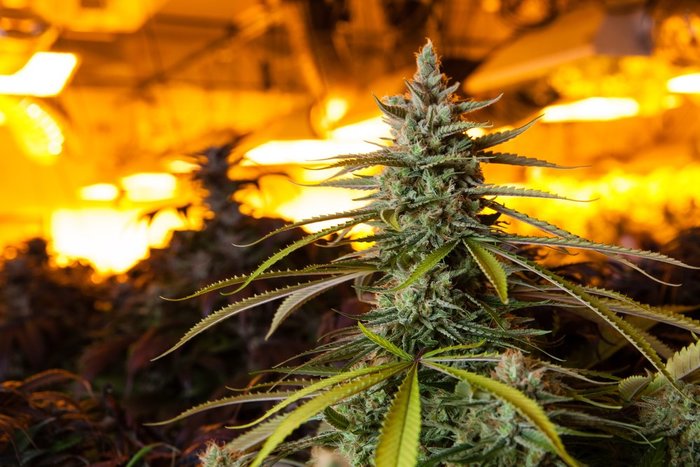 When starting a new business, they — whoever they are — say it's all about "Location, location, location." Throw in the consideration of space in a potential location and the issue exacerbates.
In the cannabis industry, further legislation and regulations can make both location and space an issue larger than a warehouse. How can small to medium-sized grow operations move out of their own homes and into a commercial space without breaking the bank?
Professional, production-size grow rooms no longer need be in a fixed warehouse with vaulted ceilings and musty floors.
Finding the space for production-level cannabis grows in Colorado and other states is becoming increasingly difficult — and expensive. GrowPodCo revolutionizes the flexibility of the mobile grow room for Closed Environment Agriculture (CEA) by providing affordable, fully-functional grow solutions — typically in as little as six weeks. GrowPodCo refurbishes recycled shipping containers and mobile trailers into portable cannabis grow productions worthy of any cannabis horticulturist, from personal to production.
Founded Out of Experience
Like so many revolutionary cannabis products, GrowPodCo was founded by experienced Colorado growers. They sought top-of-the-line indoor or outdoor grow locations, without having to shell out an arm and a leg for renting a fixed commercial space or being forced to keep growing in their own home. Furthermore, these experienced growers knew that converting and refurbishing recycled shipping containers would allow for easily accessible, affordable, year-round grow access for growing enthusiasts and ganja-preneurs –something previously unseen in locations known for extreme seasons such as Colorado or Washington.
GrowPodCo founder and experienced previous Colorado cannabis grower Greg Payne describes the revolutionary marijuana grow pods as "a plug and play solution designed and built for the needs of growers who require a flexible growing operation that is low cost and portable."
This covers basically anyone needing grow facilities for everything short of the largest-production grows.
According to Payne, GrowPodCo containers save growers — from personal to production-size — from high home utility bills, underproducing outdoor grows, or difficult zoning regulations.
"Unless you plan to take over large areas of your home (or intend to grow outdoors, which minimizes production capabilities and isn't workable in most climates), you'll need a separate facility," Payne said.

"Furthermore, most states' zoning regulations for cannabis grows — which dictate certain distances that must be maintained from schools, parks, libraries, and the like — make finding a space at best tricky, and at worst, virtually unnavigable."
Shipping containers are hand-picked to ensure good condition and can be turned into a fully-functioning grow box delivered to the specific location within 6 weeks. Many other leading mobile grow facilities can take up to 6 months to be fully converted. Consider this: typical cannabis grow cycles take anywhere between 120-200 days. By reducing the turnaround time to approximately 6 weeks rather than 6 months, GrowPodCo containers allow ganja-prenuers to plant, tend, and harvest their cash crop before other mobile facility companies could even produce their finished facilities. Less turnaround time means more growing time for belabored ganja-preneurs.
Fully Finished in a Flash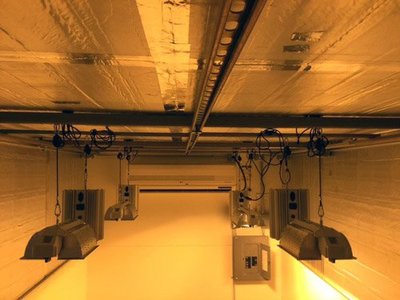 Fully-finished containers are available in 20-foot and 40-foot varieties, allowing for ample growing space, both as unfinished containers meant for stacking separate harvests in a previously insulated warehouse, or as fully insulated and fully protected outdoor grow solutions. All containers are fully fitted and lined for any weather condition, and accommodate optimal growing conditions by including fully automated HVAC systems.
It is this flexibility that sets GrowPodCo apart from its competitors. The company is poised to expand rapidly especially in freshly legalized cannabis states such as Florida and California, where space can be at an utmost premium, or regulations are still often changing.
Payne stresses, "In newly legalized states, demand for cannabis often surges initially, then levels off. It's impossible to know ahead of time at what point demand will level off."
Unlike warehouses with a fixed amount of available space, GrowPodCo solves the issue of scaling (up or down) by allowing customers to start with the 20-foot box, or combination of boxes, before moving into a larger space as demand increases.
"GrowPodCo is perfect for people trying to start a business. All you need is a power and water and you are able to scale no matter where you are without having to purchase a building." Payne said.
At the largest level, and for even further mobility, GrowPodCo offers 53-foot long Mobile Growing Trailer, converted from a recycled cargo trailer. In addition to the same fully-functional feature of the 20- and 40-foot options, the mobile growing trailer offers easy roll-door access, tri-axel tandem-slide suspension for a smooth ride from location to location, and steel wheels.
For the full list of features available in every container and mobile trailer, click here!
Even the most fruitful grows must come to an eventual end. When it's time to pack up the operation, closing a mobile GrowPod is simple. When you sell your GrowPod, the permits are sold right along with it. No costly leases to lock you in for long periods.
If you're a ganja-prenuer interested in beginning your cannabis business, but have been held back by space, location, or regulations, GrowPodCo is the answer to your spatial issues. A solution created by experienced Colorado cannabis entrepreneurs, for aspiring cannabis entrepreneurs. They say the three most important considerations when starting a business is "Location, Location, Location." GrowPodCo helps solve the issue of all three of them.