Leafbuyer's List of TOP CANNABIS JOURNALISTS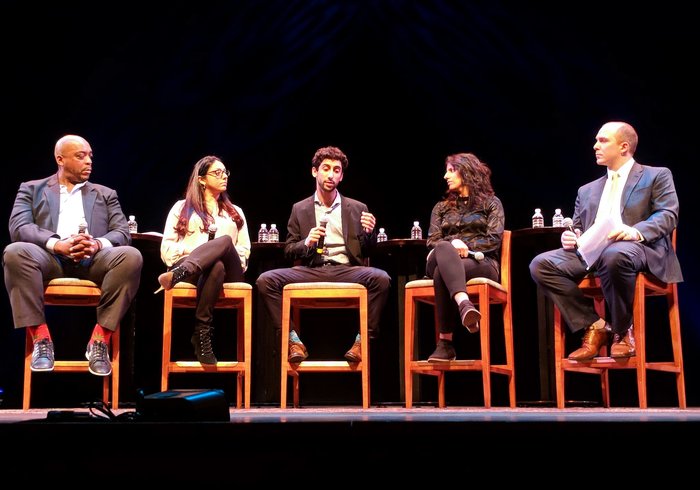 Cannabis journalism has changed over the years. These are the key players who have transformed the way the world has viewed the cannabis industry.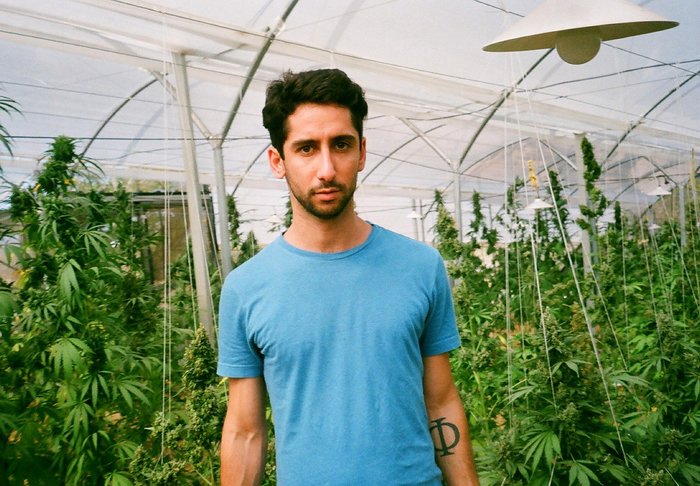 (Photo by Zach Sokol)
Javier Hasse – Managing Director, Benzinga and CEO, El Planteo
How many 20-something writers can help transform a new industry and become a best-selling author, poet, rapper, and deemed a pioneer at the forefront of cannabis legalization? One person certainly has, and his name is Javier Hasse.
When we spoke to Hasse, he was in the middle of traveling back to the states from his home in Latin America. The first thing you notice about this trailblazer in cannabis legalization is his kindness and empathetic heart. "I feel so lucky to do what I love. It makes it easy." That passion comes across in everything he does. He started as a business writer in Latin America, worked his way up from a writer at Benzinga, to the Managing Director of Benzinga Cannabis. He is also CEO of the Spanish language news site, El Planteo. This multi-award-winning reporter has also published more than 5,000 articles for many media outlets including Forbes, CNBC, MSN, High Times, Yahoo Finance, CNN Money, and MarketWatch.
In the early stages of legalization in limited states in the U-S, Hasse simply aimed to educate about a taboo subject to many in opposition. He forged forward and his passion helped him rise up in so many different areas. Early on, when no one knew how to navigate the rough waters of local legalization vs federal prohibition, he authored the book, "Start Your Own Cannabis Business."  Find his book here: https://www.amazon.com/Start-Cannabis-Business-Step-Step-ebook/dp/B07BMWHFD7 It immediately became a #1 Best-Seller on Amazon.
Hasse then wrote a rap about legalization, performed it at a conference, and "Stop the Madness" was noticed and featured up on the album with Wu-Tang's RZA, "The Woodlum Ball." His work has landed on eight Billboard charts.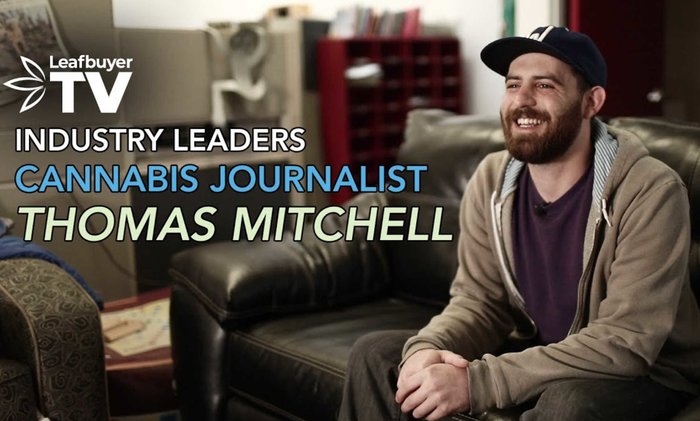 Thomas Mitchell – Cannabis Editor, Westword
Thomas Mitchell is the Cannabis Editor for Westword.com in Denver. We have followed Mitchell's career since he started as an intern at Westword in 2014. The same year weed was officially legalized in Colorado. He quickly worked his way up to a cannabis reporter and maneuvered his way through the changing face of the legal cannabis industry in Colorado and other markets across the United States. Mitchell is meticulous about "getting the stories right" and has a wealth of knowledge when it comes to all things "legalization."
We met him when he served as a panel member and expert on legalization for a Leafbuyer Facebook Town Hall. WATCH HERE: https://www.youtube.com/watch?v=MVewmeQBwcQ
Mitchell covers everything from legal matters, to increased prices due to Covid.
You can see his reporting at www.westword.com
Mitchell also covers stories for Law360 
He has also covered stories for the Arizona Republic and Fox Sports.
Tom Angell – Editor, Marijuana Moment  
Tom Angell has forged through the legal landscape of cannabis reformation and everything legal marijuana for years. His writing and articles have helped shape a movement. Angell is the founder and editor of Marijuana Moment, as well as the founder of Marijuana Majority. Angell has been working in the cannabis law reform movement for more than two decades. He, along with the team he has assembled, has covered the policy and politics of marijuana. His work has helped millions around the world gain insight into the politics developing minute-by-minute in the legalization front
Angell has also reported for Forbes, Marijuana.com, MassRoots, Los Angeles Times, High Times, Cannabis Culture, Conde Nast, among countless others.
You can see his work and help in his non-profit effort in "all things legalization" at https://www.marijuanamoment.net
Debra Borchardt – CEO, Green Market Report
Debra Borchardt was the first journalist to ever interview the CEO and Founder of Leafbuyer.com. That was when she worked for "The Street." See the interview here. Borchardt quickly blasted to the top in the ranks of cannabis journalism. Borchardt is the Co-Founder, Editor-in-Chief, and CEO of Green Market Report. She is a leader in the cannabis space, showing her diversity, oftentimes profiling women's experiences. She has fought for women, who are a minority in a male-dominated industry. Borchardt also covers everything from cannabis to the Dalai Lama and even the Pope.
Borchardt has also written for Forbes Magazine, Seeking Alpha, and The Street for several years. She has a strong background in finances. She was a Vice President at Bears Stearns. Borchardt has a Masters Degree in Business Journalism from New York University.
Julie Weed – Forbes
Growing up, we think Julie "Weed" was the brunt or "blunt" of a joke or two. Yes, "Weed" is real her true last name. But, now it's fitting that she's a lead cannabis writer for Forbes, New York Times, Entrepreneur, Inc. Magazine, Fast Company, and others.
Weed is diverse to say the least. She is also the author of the best-selling, All I Really Need to Know in Business I Learned at Microsoft. You can check out her work at www.julieweed.net and follow her @Julie_Weed.