How to Get a Medical Marijuana Card in Las Vegas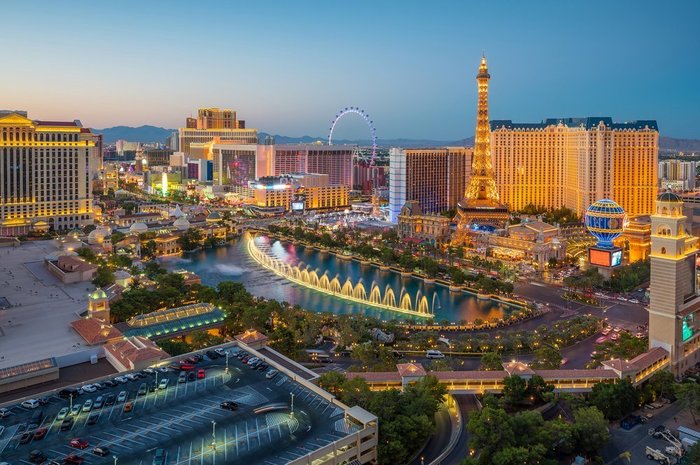 Even those who don't have a medical marijuana card can now smoke in Nevada. That's right, weed is even legal in Las Vegas! Thousands of people waited in line to buy recreational marijuana on July 1st, the first day that it became legal. One of those people was pro-legal marijuana legislator Senator Tick Segerblom, his gesture to squash the stigma associated with cannabis.
Anyone over 21 years of age (including tourists) can now use recreational marijuana in Las Vegas. You can possess up to one ounce, and all you need is a driver's license or government-issued identification card. Since recreational marijuana is legal, you have no need for a medical marijuana card, right? Wrong.
Why Have a Medical Marijuana Card?
Even though recreational marijuana is now legal, it can still be quite handy to have your medical marijuana card. It will cost you the state registry fee of $50 annually, plus the cost of a doctor's recommendation. An annual doctor's recommendation starts at $70, and it's well worth it. One reason is that there will be a discount for medical marijuana users of up to 20%. Another reason is that recreational marijuana almost sold-out in Nevada after only being legal for a week, prompting Governor Brian Sandoval to declare a state of emergency.
The recreational marijuana distribution regulations caused the problem. New regulations would allow dispensaries to get marijuana distribution licenses. In the meantime, medical marijuana dispensaries don't have the regulation or distribution issues, so having your medical marijuana card can make sure that you have access to marijuana, even if recreational pot runs out. Marijuana consumption is also still illegal under federal law, so having a medical marijuana card could make a difference in a sticky situation.
Getting a Medical Marijuana Card in Las Vegas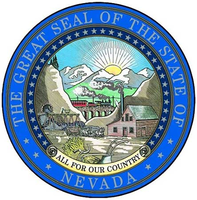 In order to legally purchase medical marijuana from a dispensary, you must be at least 18 years of age and enrolled in Nevada's medical marijuana registry. Minors can apply for the registry along with a designated legal parent or guardian. The State of Nevada requires that all individuals be evaluated for medical marijuana by a licensed physician. A list of qualifying conditions can be found here.
After a medical consumers receives their recommendation from a doctor, they will need to apply for enrollment in the Nevada Marijuana Card Registry Program. The new cost is $50 (down from $75), and the Department of Human Health and Services will notify the applicant that they are approved for the registry by mail. You will need a state ID, your doctor's recommendation, and proof of residency.
Where to Get Your Med Card in Las Vegas
You can apply for the Nevada Marijuana Card Registry Program at the same time that you visit a doctor for a recommendation. Most doctor's offices will help you with the registry paperwork so that you can get legal asap.
Call Cohen Medical Center for an appointment to get you medical marijuana card. A doctor is available for consultations on Tuesdays through Fridays from 11 am to 5 pm, and they will help you with your application for the state registry.
3650 S Decatur Blvd. Suite 23
Las Vegas, NV 89103
702-564-6420
[email protected]
You can book an appointment with Dr. Reefer online or over the phone, and they will assist you in filing your paperwork. Be sure to bring any medical documentation that you have, such as your medical records, prescriptions, or doctor's notes to your appointment.
601 Whitney Ranch Drive.
Henderson, NV 89014
702-428-0000
Get Carded Vegas: The Law Offices of Mark Coburn
If you don't like the idea of getting a medical marijuana card when it's only legal on the state level, you can come here to feel extra secure. A licensed attorney will protect your rights and help you through the process of obtaining your card by preparing all the state-required registration forms and giving you a referral to a doctor.
732 S. 6th St. Suite 100
Las Vegas, NV 89101
702-902-5555
[email protected]
Schedule an appointment to get your medical marijuana card at Getting Legal, and they will handle all the paperwork for the medical marijuana registry. Just bring your ID and medical records. If you do not have your records, they will help you get any needed medical documentation.
2621 W Charleston Blvd.
Las Vegas, NV 89102
702-979-9999
[email protected]
You can get a one-year doctor's certification from Dr. Green Relief for $89, plus the $50 state registration fee. A two-year recommendation is $125, plus the state fee. They will help with the state application for no additional fee. They are open Monday through Friday. 9 am to 5 pm. Saturday by appointment only.
7200 Smoke Ranch Rd. Suite 120
Las Vegas, NV 89128
[email protected]
Karma Holistic Health Foundation
The Karma Holistic Health has an annual package for hefty $275, and $399 for a two-year package. Both packages include the doctor's visit, a notarized recommendation, and all paperwork and processing fees for the state. They offer a discount for veterans. Call for an appointment.
9111 W Russell Rd, Las Vegas, NV 89148
702.388.1119
Monday through Friday. 9 am to 5 pm. Saturday by appointment only.
Valley Center for Cannabis Therapy
Valley Center for Cannabis Therapy will file your paperwork for the state and give you a doctor's recommendation. New visits are $175, plus the state processing fee. They also offer discounts for seniors, veterans, and individuals in hospice.
6803 West Tropicana Avenue
Las Vegas, NV, 89103
(702) 441-0928
[email protected]
Monday through Friday. 9 am to 6 pm.
Paradise Clinic
Recommendations from the Paradise Clinic are $85 if you have your medical records and $125 if the office needs to obtain them. They will assist you with your state application paperwork also. Renewals are $80, and caregiver recommendations are $70.
3225 S. Rainbow Blvd Suite. 204
Las Vegas, NV 89146
By Appointment Only.
Where Do I Go for Weed?
Next time you're on the Las Vegas Strip, stop by the Essence Cannabis Dispensary. You can even place an order for pickup ahead of time via text message or online. They also deliver. Hooray! Here's a list of where you can get cannabis with (or without) your medical marijuana card in Las Vegas:
3400 Western Ave
Las Vegas, NV 89109
702.475.6520
Monday through Sunday 7 am – 3 am
7885 W Sahara Ave. Suite 112
Las Vegas, NV 89117
702.778-7987
Monday through Sunday. 10 am to 10 pm
3650 S Decatur Blvd. Suite 7
Las Vegas, NV 89118
702.627.Blum
2307 S Las Vegas Blvd
702.978.7591
Monday through Sunday. 10 am to 12 am.
7780 South Jones Blvd.
Las Vegas, NV 89139
702.960.7200
Monday through Thursday from 9 am to 11 pm. Friday and Saturday from 9 am to 1 am. Sunday from 10 am to 10 pm.
3195 St. Rose Parkway. Suite 212
Henderson, NV 89052
702.737.7777
Monday through Sunday. 10 am to 7 pm.
Click here for a coupon.
3200 S. Valley View
Las Vegas, NV 89102
702-470-2077
[email protected]
Monday through Sunday. 10 am to 8 pm.
The Clinic
4310 W Flamingo,
Las Vegas, NV 89103
702-447-1250
Sunday through Monday. 10am to 8 pm.
Article By: Niko Mann