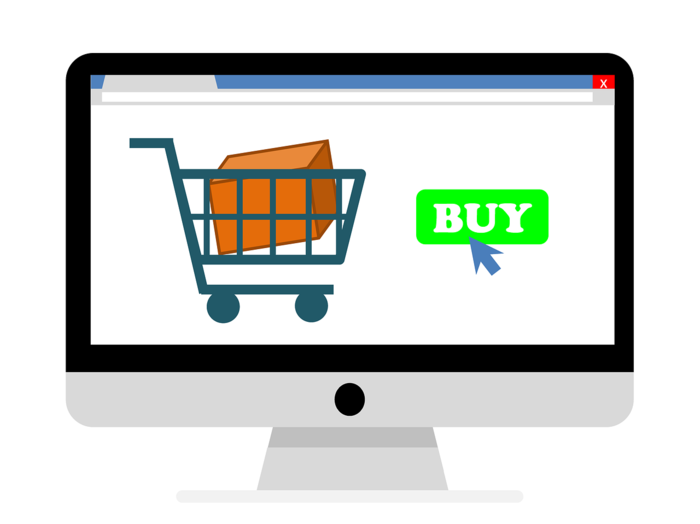 California's marijuana industry, operating at over a billion in annual sales already, is set to get a whole lot bigger. With the whole wide world doing more and more purchasing online, being able to buy weed online in California just seems like a logical next step for the State weed industry. That's not to say that dispensaries haven't taken to the internet to host their wares already. They do. The thing is, not many of these dispensaries offer delivery services, and if they do, can you trust it?
The legal inner workings of California's marijuana industry dictate how a business can go about such behaviors. From where advertisements can be placed and what they can or cannot say to where dispensaries can be located and if they can deliver, CA marijuana laws are cumbersome, yet, somehow, they tread lightly on the topic of online services. While regulation may be in the works, the ability to buy weed online in California is, except in some forms, currently just a medical thing.
Pick-up or delivery?
In the context of all California's variable state, city, and county laws surrounding marijuana, the legal ability to buy weed online ultimately comes down to what kind of service you are looking to get. Many dispensaries offer their menu online and some of those dispensaries allow you to register membership with them online as well. You have to provide documentation that you are a current medical cardholder with a valid doctor recommendation for cannabis in the state of California, but afterwards a treasure trove of product is available for purchase online. However, this sort of purchase can go one of two ways:
Online ordering and in store pickup
Delivery, courier, or mobile
(Note: Though recreational laws have passed in California, the state plans to have the regulatory system up and running by the first of January, 2018, leaving dispensaries off limits unless you are a medical consumer. Check this out for more on California's recreational program)
In-Store Pickup
This is the most common method of online ordering employed by dispensaries in California. If you want to buy weed online, this method just requires you to know what California dispensary you are going to. You can just go to their site, fill out the medical marijuana cardholder membership info, and reserve yourself some cannabis. Then you just go in, show them some ID and a valid medical recommendation and pick up your order.
In many ways, this model of online ordering exposes all parties to the least amount of legal liability, not that the Federal government is expected to change their position on the marijuana industry. Unfortunately, this method doesn't work for everyone, especially if they have a illness or disability that limits mobility.
Mobile Dispensaries & Delivery Services
This is where ordering cannabis online becomes a bit of a grey area. Yes, it can absolutely be done and it can be done 100% within the confines of state law. The problem is, the lines that distinguish lawful transport, possession limits, and licensure ask employers to manage a highly unregulated section of their business under the unstable and constantly evolving world of marijuana regulation. In so doing, they are subjecting their business and employees to the possibility of additional legal liability.
Many dispensaries, caregivers, micro businesses, co-ops, and nonprofits offer services where you can buy weed online and have it be delivered. In Los Angeles, the 2013 Proposition D aimed to overhaul the compliance that had lead the city, in the decade since the medical market was approved by voters, to have over 600 dispensaries in total. Since the city-wide measure was enacted, hundreds of dispensaries have closed, putting pressure on delivery services to meet the demand. The state is equally encumbered, caught between writing, implementing, and administering the largest state marijuana program in history.
For the cardholders that lack mobility, have a high public profile (this is California, after all), or even are just busy, to buy weed online in California and get delivery services is a genuine care package. In order for a dispensary to maintain delivery services, or be a delivery only dispensary, there are a few rules that have to be followed:
Must be licensed as "Special dispensary status" if there are under three licensed facilities to a brand

Delivery origin cannot be in a city or county that has banned delivery

A physical copy of the consumer order must be carried at all times by the delivery personnel, and it must comply with federal and local protections on health information

A copy of the dispensary, co-op, or caregiver licensing that authorizes delivery sale must be carried at all times

The employee must have a government issued identification card at all times while making deliveries
Under these rules, ordering weed online legally in California requires that register as a member and provide evidence you are a medical cardholder.
North & South Online Sales
Whether you are in northern California or Southern, having the ability to buy weed online and either pick it up or have it delivered comes with two implicit costs: the dollar amount associated with the purchase and the fees associated with getting a valid medical recommendation from a physician. If you can furnish these two costs, picking out some great bud, concentrates, or edibles from your phone or laptop becomes a matter of where you are.
If you are NOT a medical cardholder and plan on just waiting out the regulations, many companies offer CBD and hemp oil products that can provide you with some help in the meantime. Additionally, California marijuana laws allow for personal cultivation, making online seed stores such ILoveGrowingMarijuana.com that deliver to the U.S. another viable option for the recreational consumer.
If you do indeed possess a valid medical card in California, here are two recommendations. They have great prices, allow you to view, reserve, and buy weed online. One is in the Los Angeles area and the other services the Bay area:
Purple Star MD – San Francisco and the Bay Area
Located in San Francisco's historic Mission District, Purple Star boasts a thorough menu of products. Offering a dispensary location with delivery available, consumers wanting to get their marijuana can either go into the dispensary or order online. They offer delivery within the hour, and have donation minimums based on distance, ranging from $65 up to $250 if you are outside of the Bay area.
Delivery services are provided from 10am till 8pm daily and the dispensary itself, located at 2520 Mission St, San Francisco, CA is open daily from 9am till 9pm. Check out their Leafbuyer page for exclusive deals and discounts.
Let's start by checking out this review from their site:
"First time ordering and couldn't asked for more. The fact I was able to order everything online was a huge plus, the "product description" was clear and to the point. I learned a few more things today haha. Delivery was fast and the driver was kind enough to let me know he was en route and how long it was going to take him. Even got a few surprises with my order. Will definitely order again!!"
Deliverygreen.com delivers to Orange County medical consumers. You can order online and have it delivered or they have a storefront that you can pick up your product at. Offering a wide variety of products, delivery greens offers a number of excellent deals and discounts for members. For instance, any order placed before 4:20pm will receive two special gifts of your choice, including edibles, kief, hash, pre-rolls, papers, and even grinders, at no additional cost to you.
Being a bit of an optimist, I hope to see online cannabis ordering and delivery services become further involved in the medical and recreational markets across the US, though only time will tell what sort of consumption jungle the marijuana industry becomes.