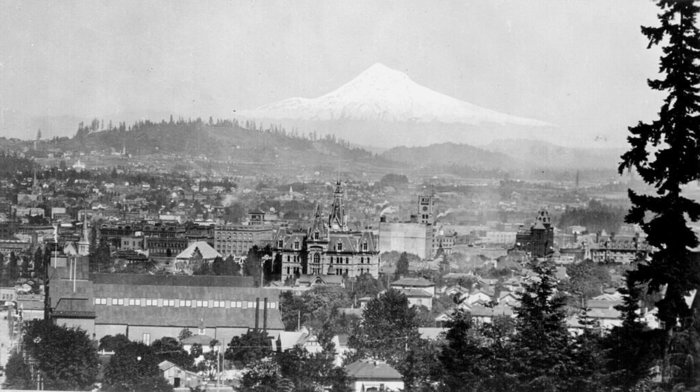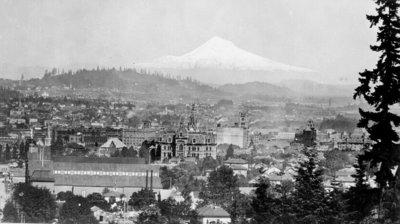 When Forrest Gump talked about his childhood love, he said he and Jenny "went together like peas and carrots." For the modern American, there's an understanding that marijuana counterculture fits in nicely with the Pacific Northwest; in fact, the two go together like cannabis and Oregon.
The history of cannabis in Oregon goes back years and has set many benchmarks for marijuana culture in the United States. Between decriminalization and legalization, with sprinkles of historic events and failures and victories, the relationship between Oregon and pot has bloomed, littering the coastal state with an evolving flower.
1935
The Uniform State Narcotic Drug Act was passed by Oregon voters in 1935, making cannabis an illegal substance. Prior to that year, cannabis was legal in Oregon. Citizens were able to light up free of fear and without restriction, similar to tobacco smoking.
1973
Before 1973, Oregon followed the laws of other states, with heavy consequences related to marijuana prohibition. However, Oregon made history that year by being the first state to decriminalize the possession of cannabis of small amounts.
This change made possession infractions similar to traffic violation tickets–with a $500 to $1000 fine for citizens carrying up to an ounce of weed, rather than a crime. Criminal charges remained for amounts greater than an ounce, though private use (excluding public intoxication or driving under the influence) was not considered a punishable offense.
Many states in the United States still have possession of marijuana considered a criminal offense, in 2017.
1995
During this year, a bill was proposed that would re-criminalize marijuana. Oregon House Bill 3466 failed; it would have increased the penalties to a Class A misdemeanor with a fine of $100 to $1000 per gram, as well as instating a new crime for being under the influence of cannabis, with fines up to $5000. The miscarriage of this prohibition acted as a reminding gesture that cannabis culture in Oregon was there to stay, with plans to keep evolving.
1998
Medical marijuana was approved in 1998. Medical consumers with specific qualifying medical conditions were able to either grow their own flower or contract another person to do it on their behalf. This is where the early stages of growing restrictions came into play, as medical consumers were allowed to possess up two three cannabis plants. Oregon was one of the first states to allow cannabis use for medical consumption.
2004
The polls presented a new opportunity: retail cannabis for medical marijuana. Voters, however, voted the bill down. Medical dispensaries were not viable for the people of Oregon, despite the overwhelming need for an evolving system.
2005
Oregon Legislature upped the amount of possession and plant limits for medical consumers within the medical marijuana program. This was the year that a medical card first appeared, along with a registry for grow sites and a provision for growers to be reimbursed for utilities costs. Medical cardholders were able to possess up to 24 ounces and own or grow six mature plants.
2007
2007 was Oregon's year for the cannabis community. Around 20,000 people gathered to celebrate the Hempstalk Festival in Portland, Oregon. The celebration mixed festival activities, like food–especially infused–and music and smoke, with marijuana advocacy and protesting. The goal aligned with others in the pro-cannabis movement: to advocate for the national decriminalization of marijuana, in addition to bolstering the use of medical, industrial, and recreational flower.
2010
Oregon voters denied a proposed bill that would allow retail sales of marijuana, for the second time. It failed with 56.15% of voter opposition.
This year did see progress, however, when the Oregon Board of Pharmacy moved marijuana from a Schedule I drug to a Schedule II. This decision showed a progressive move in how influencers were thinking about cannabis. Oregon was the first state in the United States to make this change.
2012
Measure 80 was drafted and rejected by Oregon voters. The measure was an effort to legalize cannabis with no personal possession limits, with opportunities for people to consume marijuana if they were aged 21 or older.
However, 2012 was a record year for pro-cannabis legislature, as lawmakers approved a medical marijuana registry system. This change facilitated the regulation of a retail market; within the year, about 196 medical dispensaries received licensure. This legislature also reduced the punishment for possession over an ounce (and less than four) from a felony to a misdemeanor, in addition to repealing the law that suspended driver's licenses for those in possession of an ounce of cannabis or less.
2013
Legislature passed in Oregon that allowed local governments more control over medical marijuana dispensaries. More specifically, they were allowed to issue moratoriums–temporary pause–for up to a year on non-complying dispensaries.
The Oregon Health Authority was also called upon to start issuing rules regarding the labeling and packaging of edibles to make sure they stayed out of the hands of children. As this (children getting into infused foods) was a major criticism coming from citizens against marijuana, this was a historic decision in normalizing cannabis consumption.
2014
Legal recreational marijuana was passed in Oregon through Measure 91. Oregon became the third state to legalize cannabis for all uses, following Washington and Colorado's groundbreaking decision in 2012. This law specified that anyone aged 21 or above could possess and grow pot, as well as placing a regulated and tax system for retail sales.
On September 13 and 14 in 2014, the first International Cannabis Business Conference was held in Portland, Oregon. This gathering was filled with entrepreneurs, advocates, and professionals within the cannabis industry from around the world. With their mission of normalization in mind, the ICBC facilitated a new, professional tone for marijuana and those interested in growing and profiting from the business side of things.
2015
Oregon Governor Kate Brown signed an emergency bill that declared marijuana sales legal to adult users from dispensaries. Starting on October 1, it was officially legal to purchase marijuana from dispensaries with only an ID. With this change, state officials also began to design cannabis-specific regulations for retail sales, including taxation, and worked with the Oregon Liquor Control Commission to do so.
Changes were made to the criminal statues in July of 2015. Citizens in Oregon were then allowed to own up to 1 ounce of cannabis in public settings, and up to 8 ounces in the privacy of their own homes. Under this change, people 21 and up could also have up to four marijuana plants per household.
2016-Present
As of January 2016, two things had to happen: the Oregon Liquor Control Commission had to have their cannabis regulations drafted and in place for all aspects of recreational retail, including production, processing, and sales; and the state had to start accepting applications for dispensaries to receive licensure. Recreational stores began opening mid-2016, after licenses were approved and issued.
As of January 1, 2017, dispensaries that do not have an Oregon Liquor Control Commission license are not allowed to sell pot for recreational use. In the same vein, licensed dispensaries can sell marijuana for both adult use and medical use. Between December 2016 and early January 2017, the recorded number of licensed cannabis retailers jumped from 99 to 260–and is still growing as more licenses are being processed and sorted through–according to Wikipedia, and there were over 300 medical dispensaries registered throughout the state as of December. It's been estimated that Oregon made $54 million in tax revenue from cannabis sales from January to November in 2016.
Oregon remains a historic state, with ever-evolving cultural and legislative power in the marijuana world, cultivating a growing industry. Probably a better combination than peas and carrots, Oregon and cannabis continue to thrive.