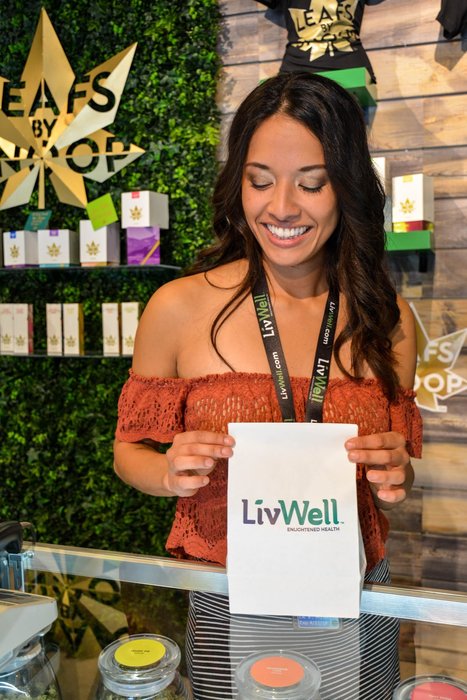 In the intervening years since Colorado formalized the marijuana dispensary system in 2009, the legal cannabis industry has grown from rather humble beginnings to selling more than $1 billion worth of product in 2016. Of the countless cannabis companies that sprang up to meet the demands of this new market, only a select few can say they have been here since the beginning.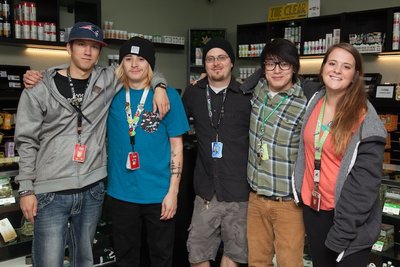 LivWell Enlightened Health, with 14 medical and recreational stores throughout the state, is one of those few companies that has managed to grow and succeed over the past 7 years in an environment that has often times proved too difficult for other would-be dispensary companies. What is it that has enabled LivWell Enlightened Health to grow from a single shop on Broadway to one of the largest and most successful cannabis companies in the state?
In a word: quality.
It all starts at the company's primary cultivation facility, which at more than 100,000 sq. ft. is easily among the largest indoor grow facilities in Colorado. Unlike other cannabis cultivation companies, at LivWell Enlightened Health you won't find anyone with the title "Master Grower" here. Instead, the company takes a rigorous scientific approach to cultivation, relying on standard operating procedures (SOPs) crafted by the in-house research and development team. LivWell Enlightened Health believes that growing high quality cannabis isn't enough; the key is to grow consistently high quality cannabis. By instituting SOPs on how to grow each strain throughout every stage of development, the company aims to ensure that the ounce you buy this week is just as good as the ounce you bought the week before.
Beyond SOPs, LivWell Enlightened Health's farm staff have a genuine passion for the plants they grow, and their dedication is evident in the final result. For example, the buds on the Platinum Shelf, the highest grade of flower available at LivWell Enlightened Health stores, not only have the highest terpene content and the greatest degree of trichome development; they are also all meticulously trimmed by hand.
The company's emphasis on quality is most apparent at each of their 14 locations throughout Colorado. The stores are all clean, well-lit, and evoke an atmosphere similar to what you would find at any other kind of retail establishment. This is a dispensary where you're just as likely to see a 25-year-old guy with dreadlocks as you are his grandmother. But the real quality comes not from the store, but from the employees that make it run like clockwork.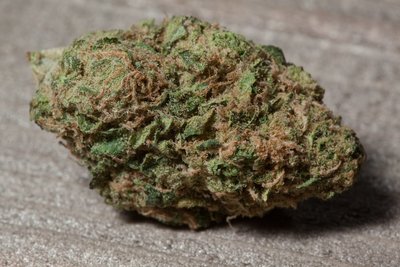 At LivWell Enlightened Health, every employee undergoes two weeks of intensive training through the company's education program, LivWell University. With classroom, online, and in-store components, LivWell University teaches prospective employees everything they need to know, from the science of the endocannabinoid system to how to complete a compliant transaction. The company even built a mock dispensary where employees practice selling cotton balls to one another before ever stepping foot inside a licensed facility. In every interaction with a LivWell employee, the level of knowledge and attention to detail is readily apparent, as employees are taught not only to be experts on the products they sell, but also advocates of responsible use.
Finally, one area that truly sets LivWell Enlightened Health apart from its competitors is the availability of both hand-weigh and pre-weigh flower options. At most dispensaries these days the flower you look at in the jar is not the flower you actually buy. Instead, after checking out the display jar, you're directed to a different counter and handed a container pre-filled with cannabis, and you desperately hope it's just as good as what you were just looking at.
Not so at LivWell.
While the company does have it's famous $99.99 pre-weigh ounces and $20 pre-weigh eighths ($15 on the medical side), the Gold and Platinum Shelves, along with the flower sold under the Leafs By Snoop brand, is hand-weighed right in front of you. It's almost like going to a fancy seafood restaurant and getting to pick your lobster from the tank. If you see a bud in the jar that you really like, you can point it out and the budtender will kindly grab it with her chopsticks and drop it into your bottle. What you see is what you get, and what you get is almost always amazing!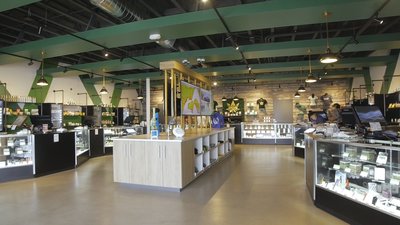 LivWell Enlightened Health has managed to grow and thrive in the marijuana industry for a number of reasons. With 14 stores around the state and an incredible variety of flower, concentrates, edibles, topicals, glass, and accessories at each and every one, LivWell Enlightened Health is easily one of the best dispensaries for connoisseurs and the cannabis curious, alike. But if we had to pick just one thing that makes this company so great, it has to be: quality.
Click here to see Livwell's current deals!