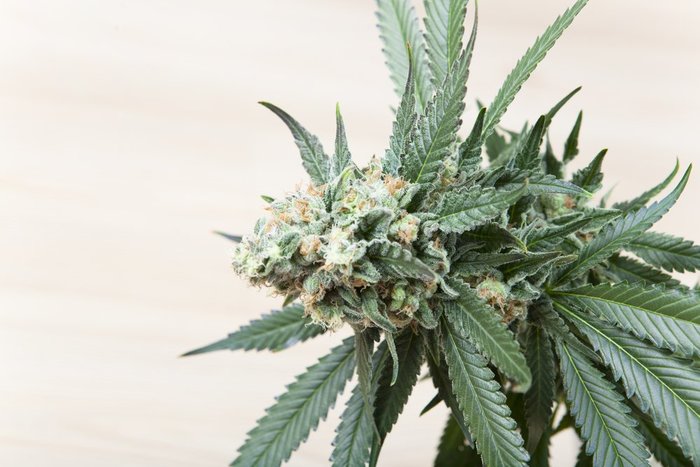 RiverRock has two locations in Denver Colorado. Both are recreational and medical. They have a proprietary natural growing process that makes for medical cannabis, free of harsh chemicals, and most importantly, safer for our customers and the environment. It sets a new standard for legal compliance and operational transparency in the State of Colorado.
Soil – Our proprietary blend of organic soil has been developed to meet the needs of our carefully chosen genetics.

Light – with over 50 years of combined growing experience, our master growers now how to tailor the light spectrum to meet the needs of our genetics

Growth – our proprietary growing methods allow the plants to flourish in the 2 growth stages: Vegetative & Flowering.

Harvest – our high-quality product receives as much care during the harvest and curing process as it does during the growing process. This is the final critical step in delivering the best cannabis to market.

Testing – all of our products are tested to ensure safety for our customers
From the moment you walk into either of the locations, you are always welcomed in a professional and courteous manner. All too many times we all have walked into a dispensary that the budtender or desk attendant's phone took priority over our needs. Both locations have had recent renovations and always maintain an immaculately clean store to make your shopping experience pleasant and discreet Since the legalization of marijuana it has been extremely difficult to stay knowledgeable on the latest findings and innovations. All of RiverRock's staff is EXTREMELY knowledgeable not only about all of their products, but knowledge of the quickly ever-so-changing cannabis industry.
RiverRock has made a name for themselves by avoiding the wheeling and dealing price war on this side of the Rockies to protect the integrity of the cannabis industry, as well as the product! They have been in the game long enough to predict the trends and patterns of the business. They always treat their members like royalty and have an amazing sign over specials. HUGE discounts if you have an extended plant count.
Recently most of Colorado experienced a shortage of marijuana to be sold to medical cardholders with extended plant counts. Not RiverRock. They consistently have enough marijuana to fulfill extended plant counts on a consistent basis. Meaning no 1/4 Oz throttles on your medicinal needs. And this month "FIRST TIME CUSTOMERS RECEIVE 20% OFF THEIR PURCHASE SIGN UP TODAY AND RECEIVE A $50 CREDIT. BECOME A MEMBER AND YOU WILL ALWAYS RECEIVE 20% OFF EXTENDED PLANT COUNT, BIGGER DISCOUNT!" Their words… not mine.
They have two locations conveniently located close to I-70 at 4935 York St, Denver, CO. Their south locations are close to highway 6 at 990 West 6th Avenue, Suite #5, Denver, CO. Both are medical (18 and up) or recreational (21 and up).
Stop By either of their locations