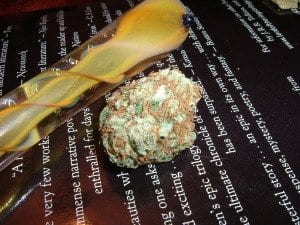 It is a pretty well known fact that Los Angeles in 2010 had more dispensaries than Starbucks! So imagine every time you saw a Starbucks it was a dispensary! Since 1996 the amount of dispensaries in operation has increased drastically.
In more recent news we've seen a lot about "DEA raids LA dispensary" "Los Angeles DOJ has prosecuted Marijuana Collective owner" etc. If Medical Marijuana is legal in California, why are these Dispensaries and their owners under legal reprimand and now prosecution?!
Well in Los Angeles, not ALL dispensaries are created equal.
Where do I find medical marijuana?
So you have your card and you're ready to purchase your first 1/8th or gram of concentrate to dab the night away…where do you buy it?
In Los Angeles particularly, there are an estimated of 1,000 plus dispensaries. You'll see the words collective, or CO-OP, Cooperative, Caregivers PRE-ICO, or PROP D.
Pre-ICO refers to dispensaries that were operating prior to 2007 and have been in compliance with the City since. Prop D and the Pot Taxation Measure became relevant to the legality of operating a Dispensary in 2011 which were a set of stricter compliances set by the city to clean up the stigma and negative image of the MMJ industry.
Now how many of the shops in the city meet all these rules and regulations? 135. I'll let that marinate for a few more seconds.
How do the other Pot Shops operate if they aren't meeting the legal requirements?
Well anyone knows that some people follow the law to the letter of it, and others follow to the spirit of it. To use marijuana for medicinal purposes is perfectly legal with the right credentials. To sell and distribute marijuana though, is still illegal in the state of California.
So you will see Dispensaries refer to themselves as Caregivers, collective or Co-Ops. When looking at some of their prices or listening in to some you will hear "donate $30 to our patient collective and you can get a 1/8th as a gift of appreciation for your generous donation"
At this point in your adult life you probably are aware that donations are nontaxable and could be written off on your taxes.
What you might not have picked up on is that a "donation" is a nice hall pass around the law's definition of a sale.
If there are only 135 legal MMJ shops out of 1000, how do I know if I am in a legal Dispensary?
Since marijuana is still federally illegal under any circumstance, this means even a Prop D shop could be subject to prosecution. If the Feds or DEA suspects that a dispensary is for profit, they could be shut down. Most dispensaries, legal or not, are still operating under most of the more obvious restrictions and regulations.
600 feet from any school or park

1,000 feet away from another dispensary.

Operation hours are 10:00am to 6:00pm.
There is a list of the 135 that fall under the three previously mentioned measures to ensure you are shopping at a city approved MMJ store: projects.scpr.org/documents/?doc=723493-medical-marijuana-businesses-under-prop-d
Currently there are some new proposals to allow more dispensaries to operate legally and follow some of the other states guidelines such as Colorado or Washington. So when choosing a dispensary, pay attention to the laws and restrictions of your county. Most counties in states that allow the use of marijuana, have a site dedicated to MMJ laws and useful knowledge. Use your best judgment and enjoy the wonderful, beneficial ride of medical marijuana.