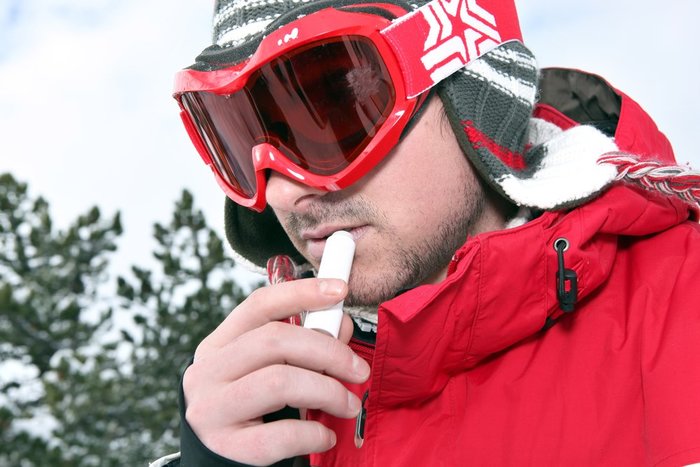 Cannabis-infused edibles, tinctures, topical products, concentrates, and flower strains are some of the most common cannabis products that people use. However, as time goes on, the cannabis market evolves more and more, which has led to the creation of unique cannabis-infused products, including cannabis chapstick. Cannabis chapstick is often infused with a combination of CBD and THC cannabinoids in addition to other essential oils and/or herbs. Read on to learn more about cannabis chapstick, how it can help you, and where you can find it.
About Cannabis Chapstick
Nowadays, there are all sorts of infused cannabis products aside from chapstick/lip balm. For example, there's a wide variety of lotions, bath bombs, shampoos and conditioners, and even toothpaste, which contain different amounts of CBD, THCA, and occasionally THC. Different cannabis chapsticks contain varying amounts of cannabinoids, which mostly deliver a relaxed feeling rather than a stoned feeling. Cannabis chapsticks are categorized as topical products, since they can be applied to different body parts.
For these reasons and many more, lots of people are attracted to this type of topical cannabis product. Although cannabis chapstick can be derived from the whole cannabis plant, it's also common for the chapstick to be derived from hemp instead. If hemp is the base of cannabis chapstick, it means that people can use it throughout the U.S., even if they live in a state where there's no medical or recreational marijuana program in place.
Cannabis Beauty Market
In recent years, cannabis-infused chapstick and lip balms have been taking off within the cannabis-beauty market. There are lots of positives to using cannabis chapstick because it's a discreet and low-key topical product that provides much-needed moisture and overall relief to cracked and/or chapped lips. Additionally, it's common to feel a physical sensation/tingly feeling after application, which is the same for many other standard topical products.
Furthermore, cannabis chapstick that's derived from the whole plant equates to different options regarding the cannabis strain that's chosen as the base. For example, there's indica-based chapstick, which helps you relax and mellow out after a long day, and there's sativa-based cannabis chapstick, which provides users with an ideal energizing pick-me-up no matter where you are.
A variety of product lines have come out and/or will be coming out, which include different cannabis-infused chapstick/lip balm and other beauty products. There's a company called GOODWITCH, which sells an organic cannabis-infused chapstick product that has made quite a ruckus in New York City. One main reason why this product took off is because it has a reputation of being an incognito product that soothes chapped lips while also removing the stigma and stoner association that's attached to cannabis.
Mary Jane's Medicinals Cannabis Chapstick
However, GOODWITCH isn't the only company that focuses its attention on discreet cannabis-infused chapstick/lip balm products. Mary Jane's Medicinals is a Colorado-based cannabis company that sells an entire product line of topical products, including lip balm, which is their version of a cannabis-infused chapstick. This product contains rich cannabis-infused oils, which provides essential moisture and relief to dry, cracked, and/or chapped lips. Also, cannabis is an ideal base for all kinds of topical products because it contains anti-viral properties. Therefore, this cannabis chapstick can be used to prevent and/or treat cold sores.
Evergreen Organix Chapstick
Lastly, if you live in Las Vegas or some other city in Nevada, you've probably experienced dry lips pretty frequently, which can be uncomfortable and sometimes painful. If you're looking for ways to avoid that feeling, I recommend trying Evergreen Organix's cannabis chapstick/lip balm. Evergreen Organix products are sold in various Nevada dispensaries, including some in Las Vegas. Similar to the other cannabis chapsticks mentioned above, Evergreen Organix's product is made from natural emollients, premium essential oils, and petroleum-free ingredients. If you're looking for a topical product that can soothe your dry, chapped, and/or damaged lips, this is one worth trying.
Whether you live somewhere dry, cold, or warm, it's common to experience dry, chapped, and/or cracked lips, which is never enjoyable. There are countless lip balms and other generic chapsticks on the market, but many of those don't provide the relief and moisture your lips need. So next time you're at a retail dispensary or are looking to purchase hemp-derived cannabis products online, do yourself a favor and purchase a cylinder tube of cannabis-infused chapstick so you can experience the subtle yet effective benefits it contains.
For information about cannabis skin care products and how they work, read this article.
Article by: Nicole Skrobin