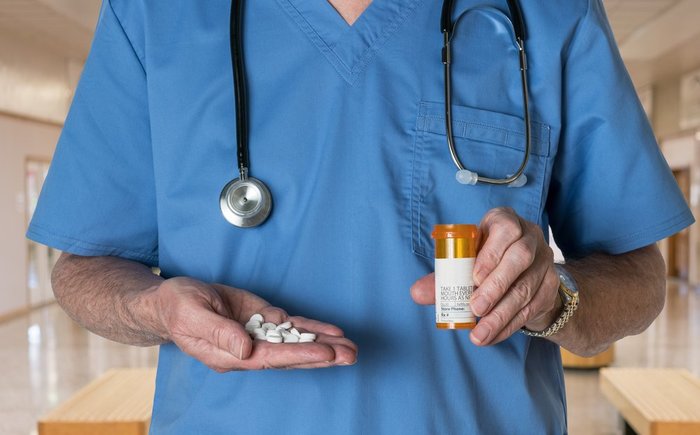 DISCLAIMER: Content in this article is for reference purposes and is not intended to substitute for advice given by a physician, pharmacist, or other licensed health-care professional. Always seek the guidance of your doctor or other qualified health professional with any questions you may have regarding your health or a medical condition.
Unless you've been playing Fortnite nonstop, given up cable, or only binge-watch Netflix originals, you've heard about the crisis running rampant across America: the opioid epidemic. It's affecting all types of people from all walks of life. Chad Hallmark, of The Superior Dispensary in Phoenix, believes medical marijuana patients can avoid increasing, and even decrease, their opiate prescription intake by using marijuana.
The nationwide death toll due to drug overdose was over 63,500 in 2016, according to latest data from the Centers for Disease Control and Prevention (CDC). The CDC also reports that about "two-thirds of these deaths (66%) involved a prescription or illicit opioid."
Stanford University's Keith Humphreys is an addiction specialist. He believes the recorded national numbers are mistakenly low. He backs his claim with research that identifies a breakdown due to inadequate reporting procedures. Humphreys told the Washington Post that statistics could be off by over 20 percent.
"The opioid epidemic alone is deadlier than the AIDS epidemic at its peak." – Keith Humphreys
Unfortunately, no state is exempt from the concern.
Arizona's Opioid Epidemic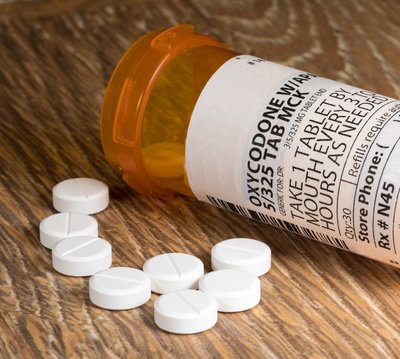 In the Grand Canyon State the number of opioid overdoses from June 15, 2017 – May 3, 2018, was over 7,600. It is estimated (as of May) that out of those reported overdoses nearly 1,200 were fatal. It's become such an issue that the Arizona Department of Health Services (ADHS) website now has real-time data tracking opioid misuse. Arizona had a 12% increase in opioid-related deaths from 2015 to 2016. Compared to some states, Arizona's expansion seems small. (Pennsylvania had an increase of 65% in that same time frame ? over five times that of Arizona.)
However, the fact that Arizona didn't experience as broad a spike doesn't mean the local statistics aren't troubling. The report from ADHS shows there is still cause for concern.
40% of those who overdosed had an opioid pain prescription
Near 400,000 opioid prescriptions filled in April alone
59% of fatalities due to opioid overdose were men
From August to mid-October 2017, the reported number of opioid overdoses averaged over 200 per week
730 babies born in Arizona showed symptoms of Neonatal Abstinence Syndrome (NAS). NAS is a condition where babies suffer from withdrawals due to drugs in their system
56% of mothers who gave birth to a NAS infant were receiving prenatal care while taking opioids during pregnancy
Big Pharma is addressing the epidemic in the form of another synthetic drug: naloxone.
Naloxone is a narcotic that reverses the effects of opioids and other narcotic drugs. It temporarily binds to the brain's opioid receptors. The chemical works quicker than any opiates, effectively preventing them from affecting the brain. Due to the short half-life of naloxone, this is merely a short-term fix.
Like any pharmaceutical, naloxone comes with its own set of side effects. The more common side effects resemble those of narcotic withdrawal.
Headaches or migraines
Agitation or irritability
Nausea and vomiting
Diarrhea
Dizziness
Anxiety
Fainting
Rapid heartbeat
Aching muscles
Rapid breathing
Shortness of breath
Uncontrollable shaking
Sweating or flushing skin
Not everyone treated with this opioid antagonist suffers from these symptoms, but anyone given a naloxone injection should seek emergency care immediately.
There's no denying naloxone is effective in treating an opioid overdose temporarily. However, recent clinical studies show that there may be a more natural alternative.
Can Marijuana Combat Opioid Addiction?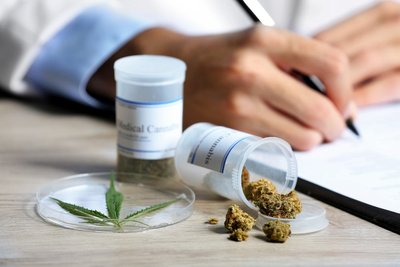 The cause of opioid addiction is mostly linked to needing relief from pain and then not being able to get off of them. Residents are given medical cards to replace painkillers for many reasons, including an injury, after surgery, and for chronic pain. The drug becomes a problem when the painkiller is used for an extended time. The body's nerve receptors become immune, so to speak, of the effects and the body now requires a larger dose for the same effect it has come to expect.
What if that didn't happen? What if a patient could get continued pain relief without increasing the dosage?
It can.
Enter Mary Jane.
Cannabis and painkillers (Oxycontin, Vicodin, and Fentanyl to name a few) express a co-agonistic relationship. Co-agonists amplify the effectiveness of the other substance. They work together to increase the desired effect.
Chad Hallmark, manager of The Superior Dispensary in Phoenix, agrees with the possible benefit of cannabis. A large percentage of their clients use medical cannabis alongside prescribed pain medications. This safe alternative helps patients "to avoid increasing their prescription dose," observes Hallmark.
"With cannabis, patients find less of a need to tier up their painkillers."
A recent study out of the University of Michigan found "medical cannabis use is associated with a 64% decrease in opioid use." The patients, all who suffered from chronic pain, also reported "decreased number and side effects of medications, and an improved quality of life (45%)."
Another study published in JAMA Internal Medicine studied state-level deaths from 1999 to 2010. Researchers found a relationship between legalization and opioid overdose deaths. The results showed an astounding 25% lower death rate among states with legalized medical marijuana.
"Not having to step up that does mean less risk of accidental overdose, as well as less need for stronger and stronger painkillers," adds Hallmark, manager of The Superior Dispensary.
Hopes Are High
The opioid epidemic in America is being called "the worst drug crisis in history." The problem is so severe that in 2016 overdose deaths matched the number of deaths due to gun violence.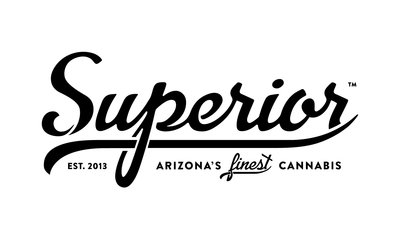 As the end of marijuana prohibition increasingly becomes a reality more doors open for additional research. Continued study on the counter-effects weed has on opioid addiction will be confirmed. Robust data as to which strains work best for distinct types of pain will become available.
A general rule: "Indica dominant hybrids tend to work well for patients with static pain issues," explains Hallmark, of The Superior Dispensary. "While sativa dominant strains tend to work better for patients with migratory pain." Of course, quality results require quality cultivating and processing.
At Leafbuyer Technologies, we are dedicated to helping you find the best products available. Make sure to check out our Dispensary Directory to find a quality pot shop near you.