Dispensary Spotlight: Everbloom Dispensaries
Of course, Colorado has marijuana dispensaries popping up everywhere. But not all will meet your standard. With Everbloom dispensary, the promise is more than just a sale, but an experience that includes quality products, great prices, and a well-educated team of cultivators and budtenders. A business model that's not just for profit. Everbloom takes pride in hiring people with an intimate relationship with cannabis. They have positioned themselves to become one of the most high-functioning dispensaries in the Colorado area.
Behind the Success
Everbloom was recently founded in 2017 by Gary, Codi, and Austin. Their dreams were to provide the best service both behind the scenes and in the storefront. Growing up on a peach farm, Gary was taught about what it takes to have high-quality results. Shortly after, Cody and Austin stepped in using their qualifications and hands-on experience in growing cannabis to ensure the cultivation of their plants results in quality products. In addition to his four stores, he stands behind two cannabis farms. The desire that all three of the founders has is to know that they satisfy all customers.

Location is Everything
Everbloom's locations are spread out in different areas so its services can reach a variety of cannabis lovers. Not everyone wants to travel to Denver for weed, which is why they have a dispensary in Wheat Ridge dispensary. This cannabis shop is located at 10185 W 49th Ave and is in the center of a well-populated area right off Interstate 70. You'll be able to find a place where you can get the cash to buy some weed, satisfy your munchie situation, and find a place to hang out with your friends. Currently, this location provides solutions for only medical card holders, but be on the lookout for incoming recreational sales.
Its locations in Denver are situated right off highways, which is very convenient. Your day becomes easier knowing that you can pick up your marijuana package on the way home from a hard day's work. Everbloom also has a dispensary located at 4095 Jackson St in Jackson, which is a walk around the corner from the 40th and Colorado train station. If you're near their Race dispensary at 5110 Race St, be sure to take advantage of walking by the river while enjoying your high.
Everblooms 4th dispensary is located in Rifle at 1150 Railroad Avenue, which is located right across from the Garfield County Fairgrounds. Whichever location you are going to, be sure to mention that you found them on Leafbuyer. You could be in for some great cannabis deals!
It's All About the Customer Experience
Everbloom doesn't wait for a customer to come in to answer their marijuana inquiries. They have a page dedicated to answering common questions about cannabis to help make a customer have confidence when they go to the dispensary.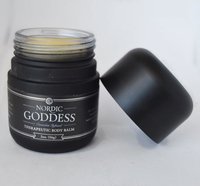 Starting at 9am (10am in Wheat Ridge), Everbloom open's its door to greet customers. The budtenders are ready to provide the service they always promise. With daily deals, rotating discounts on flowers, shatter, wax, etc. the dispensary remains busy, but its budtenders keep the same positive attitude all the time. Being in one of Everbloom's dispensaries is like being among old friends; where budtenders are extremely knowledgeable about the quality products they sell. With so many choices of flower and concentrates, it's important to have someone who can understand a customer's needs and tastes.
Everbloom's overall goal is to provide quality concentrates, flower, edibles, and other cannabis products to the consumer. The employees refer to the flower cultivation home as The Orchard. The team of experts have decades of experience and continue to focus on innovating and advancing tools to benefit their techniques for cultivation. Who doesn't want to share flower creations with confidence that the design is successful? They are dedicated to knowing what the customers want, and the variety/quality customers seek. It is because of this that Everbloom's customers come back for more after they give Everbloom a try.
In adhering to Everbloom's mission of quality and variety, the dispensary uses popular Colorado extraction companies to help them create quality cannabis extracts and concentrates most pursued after for assistance. The concentrates are created from potent quality cannabis providing consistent results. Everbloom's never-ending selection includes the full spectrum of all concentrates.
A Deal A Day Makes Customers Want to Stay
Everbloom is dedicated to giving their customers the cannabis deals they want. Nothing makes a customer happier than paying less what they normally do.
Munchie Monday: Purchase two regular priced edibles and get an eighth for $16!
Two for Tuesday: Come in on TUESDAYS to get 2 grams of LIVE RESIN for only $99!
Waxy Wednesday: Get a select gram of wax for only $15!
Thirsty Thursday: 20% off all infused beverages!
Freestyle Friday: Add any extract or edible your purchase of $50 or more and instantly receive $5 off!
Shatter Day: Get a gram of shatter for only $15
The dispensary brand also has events planned for customers, like Praise and Blaze.
Additionally, Everbloom has separate deals for medical consumers and members only. To check out all of their deals, visit their Leafbuyer profile, or sign up for their cannabis deals texting list, where you'll be the first to know if there is a new special.
Everbloom is a proud partner of Leafbuyer.com