CHAMPS Trade Shows Comes to Denver This Week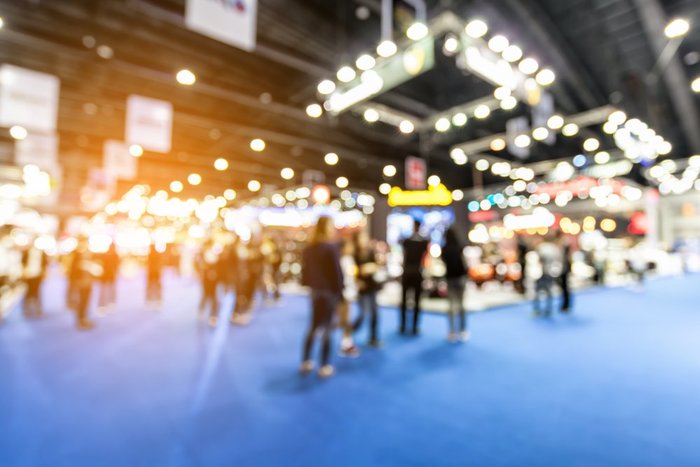 More
The largest and most popular convention in the cannabis industry is on its way to Colorado, and if you are part of the industry in any way, it's one you won't want to miss.
What are CHAMPS Trade Shows?
CHAMPS Trade Show describes itself as "the premier counterculture business-to-business wholesale trade expo for the smoke shop industry"; since 1999, CHAMPS has appeared in places like Las Vegas, Florida, and Atlantic City to serve as a showcase of specialty gifts like glass, clothing, smoking accessories, and other products, bringing together manufacturers, wholesalers, distributors, glass artists, inventors, suppliers, and others from the world of cannabis. Shows in the past have brought thousands of visitors from all over the world.
About the Event
This year, October 16-18 from 11 a.m. to 6 p.m., Denver will host the CHAMPS Trade Show. The event will take place at The Colorado Convention Center, 700 14th St., Denver, CO 80202. This will be the sixth annual show to take place in Denver.
Check out the CHAMPS website for a list of the over 400 exhibitors signed up to have a booth at the show. Ranging in size, businesses from glass shows to publications to smoke shops will be showing their work. Expect to see demonstrations and countless products, including the glass work of contestants in the CHAMPS Glass Games, the trade show's internationally known glass-blowing competition.
The CHAMPS Trade Show also has a program called ArtiZen, newly-extended to benefit single or smaller-scale participants with one-of-a-kind products. Discounts are offered on things like jewelry, paintings, sculptures, leather goods, marbles, and the like to keep the show accessible to all, from amateurs to professionals.
Two forms of identification are required to enter the CHAMPS Trade Show, and all visitors must be over the age of 18. It is free to attend but closed to the general public. Despite its subject matter and Colorado's legalization of both recreational and medical marijuana, there is no cannabis consumption allowed at the CHAMPS Trade Shows. The only exception may be demonstrations in the booths, but it is prohibited in all other cases.
As a whole, the CHAMPS Trade Show is a unique event that seeks to unite the cannabis industry. Jeff Hirschfeld and Peter Gage have been running the show since its conception, focusing on "Fairness, Consistency, and Quality" in the business. They encourage anyone to attend and "join our network of friends and be part of our ever-growing family by attending any of our upcoming 2018-2019 venues."
CHAMPS has become a community-building and networking event for all involved, and it now invites a serial audience; many attendees of one show make the trek to another.
Can't make it to Denver? Did you enjoy the event so much you want to attend again? The next CHAMPS Trade Show will take place in Las Vegas at the end of February; keep an eye out for shows in the future, as they are only growing in size and popularity at this point.