It's Legal! So, Who Wants Cannabis Industry Jobs in Canada? Everyone.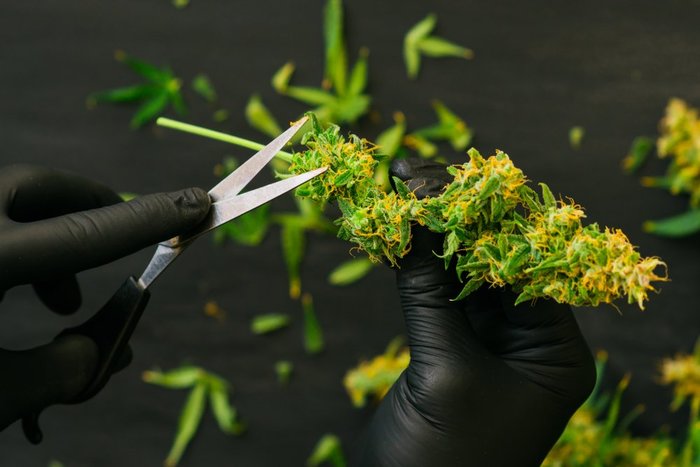 If you are looking for cannabis industry jobs Canada might be the best place to get started – especially considering they are about to become the second country to legalize recreational cannabis nationwide! No matter what your interests are, there are many ways to break into the cannabis industry. For starters, if you search Google for "cannabis industry jobs Canada," you will find all kinds of jobs – from the classic budtending positions to interesting marketing and business opportunities. Below are some of the most notable opportunities from the Leafbuyer job board!
Budtending Jobs in the Canadian Cannabis Industry
When most people think about working in the legal cannabis industry, budtending is probably the position that comes to mind first. If you are new to the cannabis industry but have experience in sales or retail and love to learn, a budtending position might be a great option for you. Typically, being a budtender does not require an advanced degree, however it may be beneficial to take a few courses on cannabis to learn the basics. After all, you will need some base of product knowledge in order to help customers pick out the proper cannabis items for their needs.
For example, just look at these two cannabis industry jobs in Calgary, Alberta:
Cannabis Budtender Clerk at Co-op Cannabis
Cannabis Supervisor at Co-op Cannabis
Special Qualifications for Canadian Cannabis Retailers
You might notice that both of these customer service positions are a little different than what you might see in America, considering they take place in a grocery store instead of a dispensary! With cannabis becoming recreationally legal in Canada starting October 17, Canadians will be seeing some very different opportunities than Americans. Depending on which providence you live in, the cannabis industry may be run by the local government rather than private business owners.
In the case of Alberta, you would need to obtain an AGLC Qualified Cannabis Worker training. The process can be completed online but usually takes 2-4 weeks including a background check and verification of your Canadian birth certificate or passport.
Horticulturist Jobs in the Canadian Cannabis Industry
If you are passionate about growing cannabis but do not want to run your own farm, you can always lend a hand on a commercial recreational or medical cannabis farm. For a horticulture position, you might need a degree in biology or agriculture, or considerable experience working with plants professionally.  For example, there is this position in Barrie, Ontario:
Horticulturalist at Randstad
Manufacturing Jobs in the Canadian Cannabis Industry
Of course, once all of that cannabis is grown, it must be processed and turned into a product that can be sold according to legal specifications. Manufacturing jobs in the cannabis industry can involve extracting THC and CBD using chemical solvents, packaging cannabis products, making cannabis products in commercial kitchens, transporting products, and tracking inventory for dispensaries. Manufacturing jobs are very diverse and can utilize a range of different skillsets – including opportunities for those with culinary skills, chemistry degrees, and experience in warehouse work.
Here are a few examples of manufacturing jobs in the Canadian cannabis industry:
Order Picker at Randstad
Warehouse Worker 2 (WW2) Richmond Distribution Centre, Cannabis Operations
Warehouse Worker 3 (WW3) Richmond Distribution Centre, Cannabis Operation
Human Resource Jobs in the Canadian Cannabis Industry
Just like any other company, cannabis corporations are a business and they need the same business services that other companies do. One position you might not have considered in the cannabis industry is working in Human Resources. Many cannabis companies are growing rapidly and have an increasing need for HR professionals. Working HR in the cannabis industry in Canada might involve employee relations, finding new candidates, managing payroll, and ensuring compliance with the Cannabis Act.
Just check out the many opportunities available on the Leafbuyer job board:
HR Jobs from the Leafbuyer Jobs Board
Accounting Jobs in the Canadian Cannabis Industry
If you have a degree in Accounting you can work in nearly any industry and the cannabis industry is no exception. As an accountant for a cannabis company, you will perform many of the same duties you would for any company: creating financial plans, budgeting, financial reporting and analysis, protecting assets, quarterly reporting, and cash flow management. While you don't have to have direct knowledge of the cannabis industry to apply for accounting jobs, it might help to have some experience working for companies in the agriculture industries.
See the many Canadian jobs available in the accounting sector on the Leafbuyer job board: Accounting Jobs in the Canadian Cannabis Industry from the Leafbuyer Jobs Board
Marketing Jobs in the Canadian Cannabis Industry
One of the most exciting areas of the cannabis industry is in marketing! Whether you live in the United States or Canada, you can offer all kinds of business and marketing services to the explosion of cannabis companies in both countries. If you are a writer, you can consider sending queries or submitting articles to one of the many Canadian cannabis magazines. Or, if you have experience in digital advertising and content marketing, you can also seek out companies that specialize in marketing for the cannabis industry.
Here are two opportunities listed on the Leafbuyer jobs board:
Canadian National Lighting Business Development Manager