Cannabis Crimes During The Holidays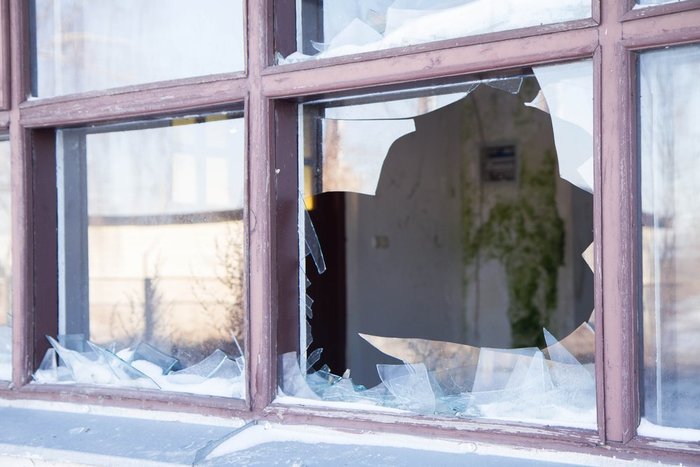 More
ANCHORAGE, Alaska:  Three men and a woman robbed a cannabis cultivation warehouse in late December, smashing a window with a sledgehammer, according to NBC affiliate KTUU. The four masked bandits made off with marijuana and marijuana products worth more than $150,000. The entire incident was caught on security cameras. 
Anchorage Police officers on the scene found broken glass from the exterior door to the Danish Gardens and subsequently discovered from surveillance footage that the crime occurred at 1:30 a.m. on Tuesday December 19. The robbers were able to break the bullet-proof glass after 5 tries with the sledgehammer. Police say that the robbers got away with 36 pounds of marijuana.  
Owner of Danish Gardens, Dane Wyrick, believes that one of his employees may have helped the burglars because they knew exactly where to go once they broke in. It took the bandits several minutes to decide how to get in with the sledgehammer, but they went directly upstairs where the marijuana was once they were inside. The owner of the business is now paying armed guards to surveil the facility 24 hours a day to prevent additional robberies.
U-Haul Caught by Missouri Police with 23 Pounds of Cannabis Cookies
The Missouri Highway Patrol pulled over two men in a U-Haul carrying 23.2 pounds of cookies laced with marijuana last December in Lafayette County. The two Florida men driving the U-Haul were arrested after police searched the vehicle and found the cannabis cookies along with almost 5 pounds of marijuana. The men were arrested on suspicion of possession and intent to distribute a controlled substance. Police also confiscated a gun. The two men have not yet been charged formally. 
Not to be outdone, an octogenarian couple from California was also pulled over and arrested that Tuesday by Nebraska police who were surprised to find the elderly couple's Toyota topper filled with 60 pounds of marijuana. The couple said that the marijuana was for Christmas presents, which has an approximate street value of $336,000. The couple is being charged with felony drug possession.