California Gourmet Chefs Join Mary Jane Train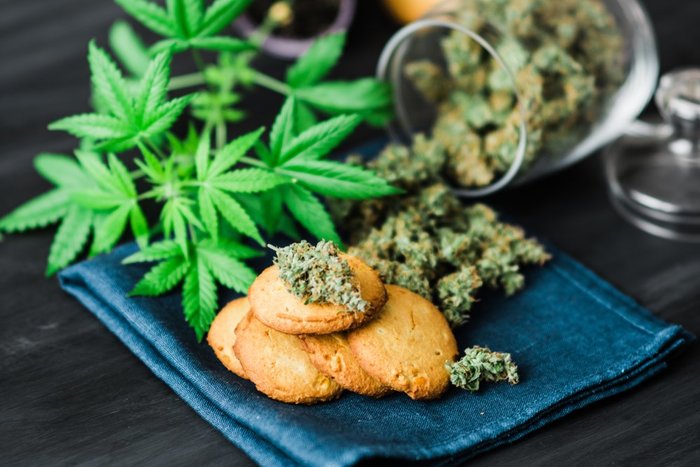 More
LOS ANGELES – Gourmet chefs in California are the latest to join the Mary Jane train and have begun to incorporate marijuana into fancy gourmet dishes, according to NPR.
The legal marijuana market is expected to earn more than $5 billion next year in California, and chefs in the legal marijuana state want a piece of the pot pie. Local cannabis chefs are beginning to use cannabis-infused butter, concentrates, and oils to make gourmet dishes such as truffles, foie gras, and soufflés.
Regulations have prevented most restaurants from profiting from the legal cannabis industry, but West Hollywood passed an ordinance in April authorizing licenses for business where marijuana can be both purchased and consumed by patrons.
Andrea Drummer is one of the cannabis chefs in the area hoping to open her own gourmet cannabis restaurant. Drummer has already designed a cannabis-infused menu for an upscale hotel in New York City and makes all of her cannabis-infused butter and oils from scratch.
Drummer works as a private chef and was featured on the Netflix marijuana cooking series Cooking on High. She won her competition on the show with a cannabis-infused cod cake sandwich. Drummer honed her chef skills at Le Cordon Bleu College of Culinary Arts in Pasadena and later became interested in cannabis-infused dishes after making pot brownies.
Cannabis-infused foods have become popular since legalization in the state, and the gourmet chef has also catered several cannabis-infused menus for several events hosted by the Hollywood elite.
A Little Herb Goes A Long Way
Drummer considers cannabis an additional form of seasoning, as does the owner of Marigold Sweets, Vanessa Lavorato. "It's just to add a little bit of herb. It doesn't even need to get you high," said Lavorato.
Lavorato's cannabis confectionery makes organic pot-infused truffles and she says that the once overwhelming taste of cannabis found in edibles is no longer an issue.
Regulations in the state require certain processing and cultivation techniques, and Lavorato says that consumers that do not like the taste of cannabis can still experience cannabis-infused dishes because the taste is now undetectable in many items.
Spring is a French Bistro in downtown Los Angeles that also has a cannabis-infused menu in addition to their regular menu. The eatery infuses several dishes with CBD including its sweet corn risotto and bittersweet chocolate ganache dessert.
Owner Yassmin Sarmadi appreciates the benefits she's gotten from CBD, a non-psychoactive ingredient in cannabis, and takes CBD daily. "It's like putting hemp seeds on a salad," she said.
Now that West Hollywood is granting several licenses for consumption lounges, the city could become the new playground for cannabis connoisseurs looking for an upscale dining experience.