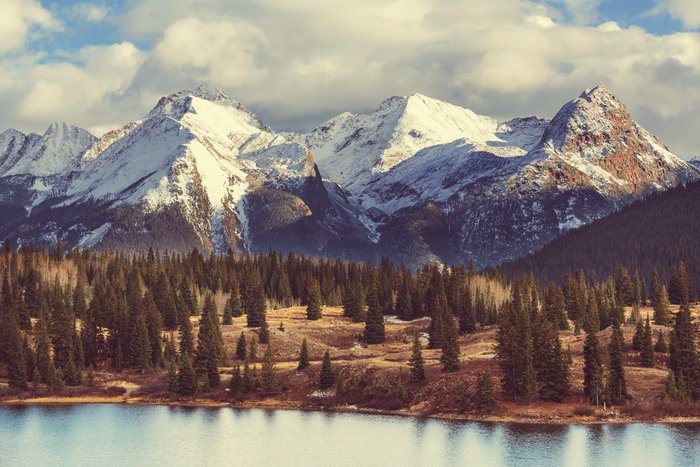 The beautiful town of Boulder, surrounded by mountains and full of college kids, has been recognized by publications around the world as a great place to live. In the past few years, it has been featured as:
The Happiest City
The Brainiest City
The Best City to Raise an Outdoor Kid
The #1 Town in America to Live Well
America's Foodiest Town
One of the Best Cities for the Next Decade
One of the Top 10 Healthiest Cities
One of the Top 10 Cities for Artists
As if it didn't have enough going for it, the legalization of marijuana has added even more appeal to its grandeur.
A Look at the Culture
When it comes to life with legal weed, the culture in Boulder has changed in minor, yet incredibly noticeable ways. Conor Friedersdorf wrote an article entitled "Life With Legal Weed," and went through the town of Boulder, CO to have conversations with homeless men, middle-aged moms and college kids.
Among the several people he spoke to, several comments stuck out as a picturesque view of the city's culture:
"I like homegrown organic weed, which really makes me sound like a Boulder hippie. But that's the culture here. Very laid back, thoughtful and chill."
"Would I rather hang out with someone who parties by drinking a lot or smoking? I'd much rather hang out with the smoker."
"The only thing that's changed in Boulder is that the activism has gone away since it's become illegal. Farther down on Pearl Street, where it turns into a walking mall, all kinds of activists would say, 'Hey, will you sign this petition so we can get weed legalized?' Now that's gone."
"… unless you go to the dispensary it's getting harder to find weed. I like buying my weed from people. It's what I'm used to. When I travel, it's a cool way to meet individual people who live an interesting lifestyle. That part of the culture is changing since legalization."
So, things change. But generally, you'll find the same chill, laid back, friendly culture you've always found here in this awesome town. The difference? Now you can buy weed from the local dispensaries.
Marijuana Dispensaries in Boulder
Need to find some marijuana in Boulder? Here's a list of local dispensaries.
The Farm
2801 Iris Avenue
Boulder, CO
(303) 440-1323
Boulder Marijuana Co.
www.bouldermarijuanaco.com
2111 30th Street
Boulder, CO
(303) 449-2663
Karing Kind LLC
www.karingkind.com
5854 Rawhide Court
Boulder, CO
(303) 449-9333
MMJ America Boulder
1909 Broadway Street #100
Boulder, CO
(303) 862-4064
The Green Room
2750 Glenwood Drive
Boulder, CO
(303) 945-4074
LivWell Boulder
3000 Folsom Street
Boulder, CO
(720) 389-4920
The Village Green Society
2043 16th Street
Boulder, CO
(720) 389-5726
How Do You Boulder?

Do you have a favorite dispensary not listed above? Want to share something awesome about the culture in Boulder, CO? Leave a comment and share it with us. We'd love to hear from you!