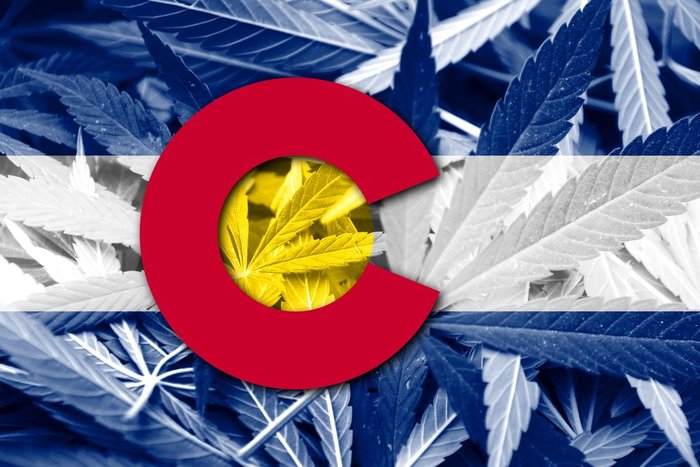 The Colorado marijuana industry has become a financial behemoth that has recently made gains on the largest industrial giants including oil and gas.
Our pot industry has contributed over 3 billion dollars in the last year which has greatly impacted the economy of the centennial state. Not only has the industry made more money than any other industry in the state, but it's also credited for creating and funding over 18 thousand full-time jobs in 2015. That number is still on the rise of course, and really, we have our own entrepreneurs to thank for it.
The following 10 men are largely responsible for the success in our industry. They hold about 13% of the state's marijuana business licenses and also control nearly 20% of Denver's 1,000+ medical and recreational marijuana licenses. We'd like to share with you the biggest movers and shakers of the Colorado pot industry so that you can understand a little more about these men and what the future holds for Colorado weed. Check it out:
1-3. Peter Knobel, Joshua Ginsberg and Rhett Jordan
These three control 59 of the medical and recreational licenses in Denver. Peter Knobel is the primary owner of the Native Roots brand which has several locations in Colorado and several more in other legal states across the country. Knobel is a former telecommunications executive and real estate developer based in Vail who owns half of the partnership.
Joshua Ginsberg and Rhett Jordan both started in the medical marijuana industry in 2009 and joined forces with Knobel to create an industry giant, Ginsberg and Jordan both own a quarter each of the partnership. Of their 59 licenses, 5 licenses are medical dispensaries, 4 are recreational dispensaries, 39 are medical growing licenses, 5 are retail growing licenses, and the final 6 license to produce medical marijuana-infused products.
4. John Lord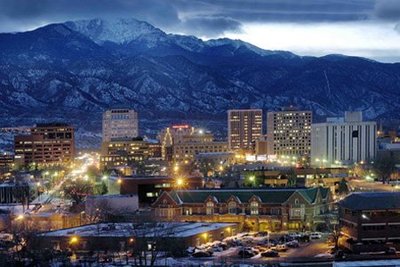 John Lord is the only owner of LivWell Enlightened Health and holds more licenses than any single person without a business partnership in Denver at a whopping total of 43. Originally from New Zealand, the former owner of a baby products company owns 14 Colorado LivWell stores with 6 being in Denver.
He also has brought other companies into being including Infusiasm,, and Leafs by Snoop, which is an agreement between the LivWell brand and rapper Snoop Dogg. Out of these 43 licenses, 22 are for medical grows, 6 are for retail grows, 6 are for medical marijuana dispensaries, 6 are for recreational dispensaries, 1 is for medical marijuana-infused products, and the final 2 are for recreational marijuana-infused products.
5. John Fritzel
John Fritzel is an interesting fellow who jumped into the weed business after going bankrupt in real estate in 2009. Starting with just one shop on the 8th floor of a Denver office building, he now owns almost 2 dozen marijuana business licenses in Denver along with partnerships in others, creating a grand total of 32 business licenses.
He owns Lightshade Labs, Buddy Boy, and PotCo, along with a marijuana consulting company by the name of MJardin, which has clients in 7 states across the country. 10 of his licenses are for medical marijuana dispensaries, 4 recreational dispensaries, 14 for medical growing operations, and the final 4 are recreational growing operations.
6-8. Anthony Sauro, Christian Johnson, Matthew Aiken
These 3 own Sweet Leaf, and they split partnered ownership a third each 3 ways. Sauro, Johnson, and Aiken as a partnership hold 27 of these licenses in Denver, with a whopping 11 licenses delegated specifically for dispensaries.
Although they have several smaller businesses, the Sweet Leaf brand is by far their largest and most profitable, with locations expanding in other states. For a total of 27 licenses, 9 are wrapped up in medical grows, 6 are for retail grows, 1 is for producing medical marijuana-infused products, 7 are for medical dispensaries, and the final 4 are retail dispensaries.
9. Shawn Phillips
Shawn Phillips owns 22 licenses in Denver alone as a sole owner, meaning no partner and has been around since 2010 when he opened his first medical marijuana shop. Since then his brands such as The Grove, The Shelter, The Ridge, and The Sanctuary have spread into other recreational states, making him a national marijuana mogul.
Of these 22 marijuana licences, 10 are for medical grows, 1 is for a retail grow, 4 are for medical dispensaries, 4 are for recreational dispensaries, 1 is for producing medical marijuana-infused products, and the last one is for producing retail marijuana-infused products.
10. Joseph Max Cohen
Joseph Max Cohen started as a commercial land developer and was one of the first to get a medical marijuana license in Denver, making him one of the industry's oldest giants. Cohen holds sole ownership of 21 marijuana licenses. If you've shopped at the Clinic, you've probably picked up some concentrates from the Lab, which is another business of his.
The Clinic is spreading nationally, with a new location opening in Las Vegas, Nevada. As for the Denver licenses, 10 belong to retail growing operations, one is a recreational grow, 4 are medical dispensaries, 4 are retail dispensaries, 1 is a medical marijuana infused product production license, and the last one is a retail marijuana-infused product license.
What does this mean for the industry?
Ten people control nearly 20% of the 1000+ marijuana business licenses in Denver, and the owners of these licenses have spent their time building empires that now spread into multiple states aside from Colorado mostly by acquiring smaller businesses.
Since Colorado set a new cap for the amount of growing facilities and stores that can exist in the state, it's likely that the industry will always be a little bit top heavy since consolidation by these marijuana behemoths is likely to intensify. Small businesses owners and independent operations project that taxes and regulatory burdens are going to snuff the little guys out or force them to become a part of these larger companies.
The number of available licenses almost always outpaces the number of shops that exist due to the demand of marijuana and the laws surrounding the number of cannabis plants that can be grown per license, making licenses a valuable commodity and a large factor in the acquisition of smaller businesses.
As business improves and expands, these industry players have a greater need for additional licenses, and they're willing to pay for them, which is another reason small businesses are getting snuffed out.
The fact that the industry is becoming a little bit top-heavy isn't surprising, though, according to insiders, mostly because actually getting a license is easy.

"The industry knows pretty much what stuff is worth and what they can get for it," Fritzel said. "You can get a license, but it's what you do with it. It's all location-based."
Don't get me wrong, the 650+ other marijuana business owners in Colorado still control 80.5% of marijuana business licenses, so this isn't some sort of dire situation where we need to panic to prevent some sort of big marijuana takes over.
All this means is that the economy is currently thriving, but it's likely that the future of marijuana won't be for the little mom and pop pot shops across Colorado. They will be for the companies that set themselves apart and really make things happen. The future of the Colorado marijuana industry lies in the hands of Colorado's biggest movers and shakers.