It's no secret that Portland, OR is one of the most pronounced Cannabis hotbeds in America right now. With so many different Portland dispensaries to choose from, it can be challenging for medical marijuana patients to know where to look for the best deals possible. Deals come and go, and knowing which dispensaries tend to have the best ones will give you a benchmark on where and when to start looking.
Searching for dispensaries with the best Portland medical marijuana patient deals? Here is a handful to check out.
Treehouse Collective
2419 NE Sandy Blvd Portland, OR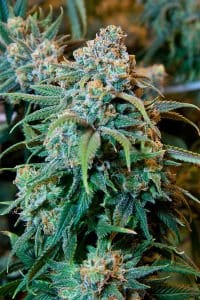 Portland's Treehouse Collective is home to some of the friendliest budtenders in the city, and they're very active on social media for those who are looking to constantly stay up on the latest and greatest deals. While they offer plenty of options to recreational customers, OMMP cardholders get to enjoy some extra perks on the side. Stop in on a Sunday, and medical patients receive $5 off of any CO2 cartridge. If you're looking to stock up on cartridges without spending a veritable fortune, Treehouse Collective has you covered.
Grohi Station
14812 SE Powell Blvd Portland, OR
There are some dispensaries that make it very clear how much they care about their OMMP patients, and Grohi Station is near the top of the list. Running a special they've termed "Medical Monday," OMMP patients can expect to enjoy a 10% discount on their entire purchase each Monday. Even recreational users have a reason to pop into Grohi Station on Mondays, as all CBD products are 10% off. Only one discount can be used per transaction, so choose your products wisely.
Collective Awakenings
2823 NE Sandy Blvd Portland, OR
One of the first shops to open in Northeast Portland's "Green Mile" area, Collective Awakenings is staffed by people who truly know what they're doing, offering the best services possible to both medical and recreational customers. On Wednesdays, the dispensary offers a rotating list of specials that include items like $25 eighths, $5 off BHO and more. Most "WEEDnesday" events, as they call them, are for OMMP cardholders only. Any other day of the week, however, is a perfect time for both medical and recreational users to browse Collective's extensive menu and get to know the staff.
Madrone Cannabis — Ashland
481 Applegate Way Ashland, OR
Located down the road from Portland in Ashland is Madrone Cannabis, a pleasant surprise that has caused plenty of smiles for locals since they first opened. For those who are looking to grow their own, Madrone offers great deals of freshly cut clones that should never be passed up. If you'd rather just pick something up to bring home, don't miss their extensive collection of premium waxes, many of which can be snagged for a deal. It's worth noting that Madrone also has a shop in Portland–check them both out to see which is a better fit for you.
Want to learn more about the best deals for medical cannabis patients in Portland, OR? Visit LeafBuyer.com today and discover a whole new world of cheap flowers and concentrates!