Best of the Best: California Cannabis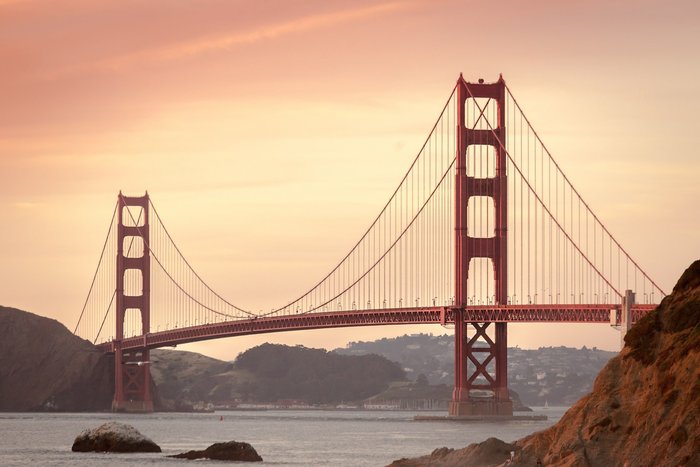 More
In November of 2016 voters in California passed Proposition 64 making it the fifth state to legalize marijuana for recreational use, twenty years following the legalization for medical use in 1996. Now people want to know – what is the best pot in California?
The most popular strain in the state is notably Blue Dream. This particular strain emerged in Santa Cruz, California and it's potent. Users enjoy it and report it doesn't make them too drowsy during daytime usage. Hailing from the Bay Area is Girl Scout Cookies. This strain has become a common collective favorite in that part of the state. It is known for its cognitive abilities and the major relaxant factors that induce sleep for those that struggle and it tends to leave the user in major want of a big meal. OG Kush comes from the San Fernando Valley. This strain appeals to those whose minds wander and need the hyper focus factor. It also aids in relief of migraines as well as helping users address issues dealing with insomnia. Sour Diesel or Sour D tends to draw in users who enjoy the mind stimulation but not the mind and body disconnect that sometimes follows. This particular strain has elevating qualities that make it suitable as a pre-workout or a strain to enjoy during the day.
In 2016 a California-based medical marijuana delivery app called Eaze, surveyed their quarter of a million user base to help to determine a statewide favorite strain. When the results came in they showed that the most popular strain was hybrid Gorilla Glue #4, with runners up being Sativa Jack Herer and Indica Bubba Kush. The ever-popular strain Blue Dream was the most popular among female users and its runners-up were Sour Diesel and Pineapple Express through the app's survey.
Around Los Angeles, there are several pit stops to take in order to find many California cannabis favorites. Just by driving down Ventura Boulevard you can make all of the stops you need to find some of the best bud in the state. Mega Wellness OG from the W.E.E.D (Wellness Earth Energy Dispensary) nestles itself in between a wine store and a fitness center giving itself a high-society vibe to set itself apart from the rest of the shops on the street. Snow OG from Westside Caregivers received particularly high rankings among consumers but the number one coveted spot for strain in the area goes to CannaSutra OG from CannaSutra. This marijuana is so good that even LA Weekly had to rave that it was "the best marijuana since the Colombian Gold Days of 1970."
Of course, preference is relative so while these strains tend to be fan favorites it is all virtually up to the user's preference. Regardless, California natives definitely have their fair choice when it comes to strains to choose from. Not from Cali? Looks like you'll have to take the trip to find out your favorites for yourself. Check out our blog for a wealth of information on the good, the bad, and the ugly of Colorado Pot Shops.