PULLMAN, Wash. – Researchers at Washington State University have found that a small amount of marijuana was effective in reducing symptoms of depression and anxiety. The study was published in the Journal of Affective Disorders earlier this month and found that a single puff of marijuana significantly reduced symptoms of depression in 89.3 percent of people surveyed.
The study also concluded that two puffs of marijuana decreased symptoms of depression by 50 percent and reduced anxiety symptoms by 58 percent. More than 93 percent of patients reported a reduction of stress and anxiety overall.
While one puff of marijuana significantly decreased anxiety for most patients, two puffs were even more effective at symptom reduction, and scientists found that 10 puffs of a marijuana strain with a high CBD to THC ratio was the most effective in decreasing stress and anxiety overall.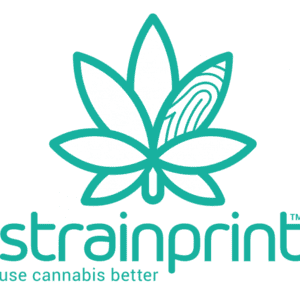 Scientists used an app called Strainprint to conduct the study. The app allows people to track how different strains and doses of marijuana affect them on a scale from 1 to 10. Users of the app are able to note their symptoms prior to using marijuana, as well as data about the type of marijuana they are using. After 20 minutes, a prompt directs the user to rate their symptoms again.
The study is the first of its kind because it was conducted outside of a laboratory using self-reported results from people smoking marijuana as opposed to cannabis pills being dispensed orally in a lab. It also recorded how different cannabidiol and tetrahydrocannabinol combination levels worked to reduce symptoms.
Tetrahydrocannabinol (THC) is the chemical element found in cannabis that causes the psychological effects commonly referred to as getting high. Cannabidiol (CBD) is another element found in the plant that has health benefits but does not produce a high.
Assistant Professor Carrie Cuttler from Washington State University's Department of Psychology led the study and said that it is the first study to examine inhaling marijuana's effects on anxiety and depression, noting that existing research was largely conducted with THC oral medications in laboratories.
More Studies Are Underway on Cannabidiol
There are several trials currently underway studying CBD as a treatment for multiple conditions because of its neuroprotective, antiepileptic, anxiolytic, antipsychotic, and anti-inflammatory properties, according to the US National Library of Medicine National Institutes of Health.
Dr. Esther Blessing is a psychiatrist at New York University who said that there is evidence indicating that cannabidiol could be an effective anxiety treatment, but that more clinical trials are needed. She also said that CBD could potentially be an effective treatment for substance abuse, according to National Public Radio.
The National Institutes of Health has funded another study to determine how cannabidiol can help people with PTSD who also have an alcohol or opioid addiction. The two-phase trial will first study post-traumatic stress disorder patients with alcohol abuse issues and will observe if people taking a daily dose of CBD drink less alcohol. It will also monitor PTSD symptoms.
The second phase will study if CBD can prevent a relapse in opioid addicts by decreasing cravings. Other studies indicate that marijuana can decrease these cravings and treat PTSD. Neuroscientist Yasmin Hurd from the Mount Sinai School of Medicine Addiction Institute is leading the study.
The results of the Washington State University study come at a time when the stigma of marijuana is changing rapidly. Former opposer to marijuana legalization and Medical correspondent for CNN Dr. Sanjay Gupta recently penned an open letter to Attorney General Jeff Sessions imploring him to reschedule cannabis. The doctor listed in plain terms how lives can be saved by replacing prescription narcotics with marijuana.