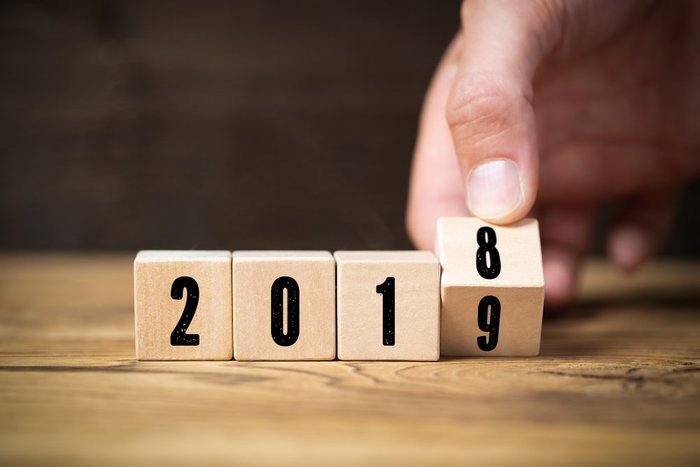 With the passing of each year, we often find ourselves thinking to the future, our goals, and our New Year's resolutions. However, many times we forget to glance back, evaluate our progress, as well as, acknowledge and learn from our mistakes.
As we prepare ourselves for another New Year, let's take a moment to reflect on just how far we've come. From politics to the stock exchange, nutraceuticals, pharmaceuticals, alcohol, tobacco, cosmetics, and medicine, cannabis and hemp are infiltrating nearly every major industry with no sign of slowing down anytime soon.
Few will argue that 2018 will go down in history as the year cannabis finally gained a foothold in mainstream society. From our Canadian neighbors to the North, to our Mexican friends to the South, multiple countries around the globe helped prohibition lose significant ground in 2018.
Going Green Around the Globe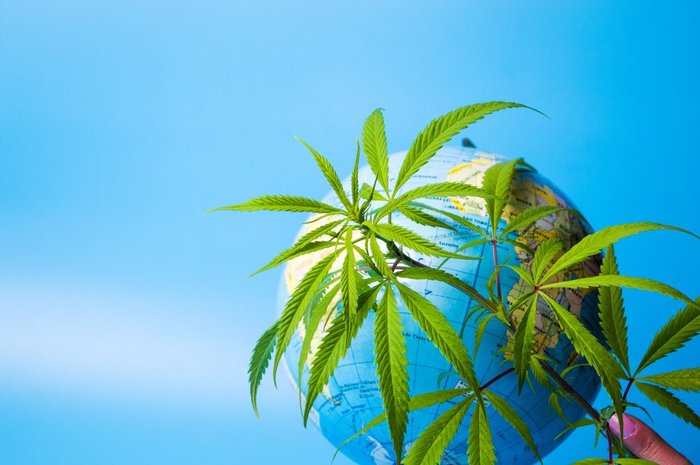 While North America clearly claims the top spot for the most dramatic shift in cannabis policies, countries all over the world are embracing the changing perspectives in cannabis.
Oh, Canada!
We simply can't talk about cannabis in 2018 without shining a spotlight on our Canadian neighbors. Canada legalized marijuana nationwide on October 17, 2018. Within two weeks, cannabis retailers reported sales topping $43 million. With national legalization, the cannabis industry became too irresistible for both the alcohol and the tobacco industries to resist. Constellation Brands, makers of Corona, quickly invested in cannabis and developed a marijuana-infused beverage coming sometime in 2019.
Likewise, Altria, the parent company of Philip Morris, makers of Marlboro brand cigarettes, also jumped into the industry during 2018, announcing a 2.4 billion dollar investment with Canadian cannabis producer, Cronos.
Other Countries with Notable Changes in Cannabis Laws in 2018
Mexico – Although Mexico approved the use of medical marijuana in 2017, this year the Mexican Supreme Court also ruled prohibition of cannabis for recreational purposes is unconstitutional. While it will take some time to change the laws to match the new precedent, all sources say Mexico's president is in support of full legalization.
Georgia – A former Soviet republic, Georgia is a small country on the coast of the Black Sea just north of Turkey. In July this year, the country also changed laws to allow the consumption of marijuana, but cultivation and sales remain illegal.
Jamaica – also making history in 2018, Jamaica saw the opening of their first legal medical marijuana dispensary this year with Kaya Herbhouse opening in March of 2018.
New Zealand – The small island of New Zealand just approved the use of medical marijuana with plans for full legalization moving forward in 2019.
South Africa – Members of South African government made the necessary changes to allow the private use and cultivation of marijuana.
South Korea – In a shocking announcement in November, South Korea made medical marijuana available.
United Kingdom – After much public response to the story of a small boy who needed cannabis oil for epilepsy, the United Kingdom also approved medical marijuana oils as of November 1st

.

Thailand – By amending a 1970's narcotics law, legislators in Thailand legalized cannabis for medical use on December 25 – right at the end of 2018. In a televised statement, M.P. Somchai Sawangkarn called the passing "a New Year's gift".
The Domestic Push for Pot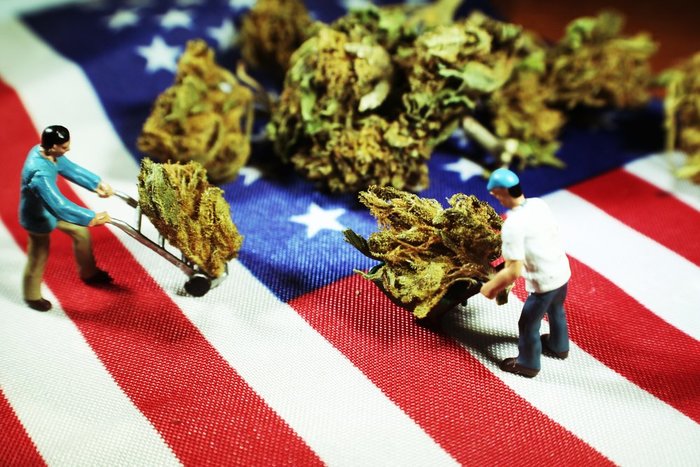 In 2018, the approval rating for cannabis legalization in the United States reached an all-time high. In a recent survey by Pew Research, 62% of Americans agree with cannabis legalization. As such, voters came out of the woodwork to have their voices heard in 2018.
Legalization Inches Forward State by State
As of the end of 2018, cannabis is approved for medical use in 33 states, and legal for recreational, or adult use, in 10 states. An unprecedented number of states supported marijuana initiatives this year. While most the changes are attributed to a public vote, a few lawmakers took matters into their own hands.
Michigan – Making notoriety for becoming the first state in the Midwest to legalize cannabis for adult-use, voters passed the referendum during the November midterms.
Missouri – Midterm voters are also to thank for implementing a new medical marijuana program in Missouri.
New Hampshire – The House of Representatives in New Hampshire voted to legalize possession of marijuana, but not the sale of the plant. In other words, you can have cannabis in New Hampshire; you just can't buy it there.
Ohio – Although Ohio legalized medical marijuana in 2016, they just got around to approving their first testing facility at the end of the year in 2018. Ohio residents can expect medical sales to begin in early 2019.
Oklahoma – The Sooner State legalized medical marijuana during the midterms in November. Despite legalization, however, Indian Nations announced they would continue to follow federal law on tribal land.
Utah – Midterms shook up the state of Utah with a vote to approve medical marijuana.
Vermont – In a historical move, Vermont became the first state to legalize cannabis by the legislature, approving the measure on January 22, 2018.
Changing of the Guard
The 2018 midterm elections also presented several opportunities to push the cannabis industry forward politically, as voters began ousting the opposition in public office. As new state officials are set to take office in the coming year, many have already announced their intentions to legalize cannabis for their residents.
Connecticut –

New Governor, Ted Lamont

, has commented that he feels marijuana legalization is a priority for the state and plans to start discussions soon after the new year.
Illinois – The outspoken new leadership in Illinois also makes no apologies for wanting to legalize marijuana.

J.B. Pritzker

plans to make it a top priority for 2019.
Minnesota – Governor-elect, Tim Walz, in a

recent interview with the Star Tribune

, stated, "Prohibition doesn't work," noting the racial element of the laws.
New Mexico – New to the Governor's office,

Michelle Lujan Grisham

also has plans to advance cannabis legalization her state. Before the election, she made the following statement: "I am committed to working with the Legislature to move towards legalizing recreational cannabis in a way that improves public safety, boosts state revenues, and allows for New Mexico businesses to grow into this new market."
New York – Although an incumbent in the governor's office, Andrew Cuomo has also made several public statements in 2018 about moving legalization forward in the Empire State in 2019.
Pennsylvania – Also an incumbent,

Governor Tom Wolf, went on record

just a few days ago in support of legalizing marijuana.
A Tale of Two Sessions
You don't have to be a political analyst to understand there's turmoil in Washington. From one week to the next there's a new divisive story designed to muddy the waters. Meanwhile, it seems day to day someone else leaving office due to the hostile conditions. However, the one story in 2018 which likely stands out for most cannabis professionals, advocates, and consumers alike happened just after the midterm elections as Jeff "No Good People Smoke Pot" Sessions handed in his resignation as the US Attorney General, and interim AG, Matt Whitaker stepped in.
Additionally, the midterm elections also ousted Texas congressman, Pete Sessions, an outspoken opponent of cannabis legalization who was once called, "Washington's Most Powerful Anti-Pot Official." With both anti-marijuana Sessions bumped out of the way, the cannabis industry took a collective sigh of relief.
Hemp, Hemp, Hooray!
Finally, just a few days ago on December 20, 2018, in maybe the most prominent political move forward yet, Trump signed the 2018 Farm Bill into law, legalizing hemp production and removing hemp, and all of its components, from the list of Scheduled substances. Instead, the new regulations put the authority over hemp production in the hands of USDA and the FDA.
Although the industry is celebrating, some believe the party may be short-lived as the FDA stated, just moments after the bill was signed, that CBD for human consumption will remain illegal and products must receive FDA approval before it legally goes to market. Expect significant changes to hemp growing processes and regulations in 2019.
Market Growth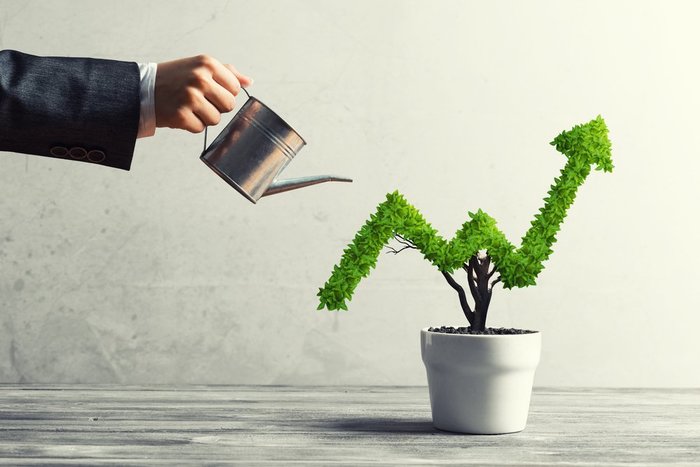 Despite a questionable legal status in the US, no matter how you sum it up, explosive market growth seems to be the theme for both legal cannabis and hemp throughout the year. Cannabis consumers are continuing to prove "if you build it, they will come."
California Began Rec Sales, but Bans CBD
The year started with a giant leap in recreational acceptance as California cannabis became legal for anyone over the age of 21 on January 1st. Despite the massive increase in the market, new regulations for cannabis producers pushed many operations out of business, ultimately causing first-year sales numbers to come in lower than expected. However, as the largest marijuana market in the world, BDS Analytics estimates California alone will see $7.7 billion in sales annually by 2022.
In another shocking announcement, California also plans to enforce a ban on hemp-derived CBD products, conforming to the more stringent federal laws for industrial hemp production. As mentioned earlier, the FDA doesn't plan on approving CBD as a food ingredient, so it will be interesting to hear how the new regulations will evolve into the new year and if California continues to uphold the ban.
Epidiolex Gains FDA Approval
GW Pharmaceuticals, a European-based pharmaceutical company, became the first company in the world to receive FDA approval for a cannabis-derived drug. Epidiolex, a 99.6% pure CBD isolate, is now available by prescription at the hefty cost of $32,500 annually. Unfortunately, a new study conducted in Israel concluded the drug might not be as effective long-term as other whole-plant cannabis extracts.
Canopy Growth Becomes First Cannabis Company on the NYSE
In another giant leap for normalization, Canadian cannabis legalization paved the way for marijuana on the stock market. In May, Canopy Growth became the first cannabis company listed on the New York Stock Exchange. Despite a slow start on the exchange, a $4 billion investment from Constellation Brands, the makers of Corona, helped provide momentum for the Canadian company.
Employment Opportunities on the Rise
Speaking of employment statistics, while the US unemployment declined to historical lows this year, the cannabis industry reported unprecedented growth. According to Zip Recruiter, the employment listings within the marijuana industry are experiencing more than 700% growth year over year, making it the fastest growing sector in the United States. In the same respect, Canada saw the lowest unemployment rate in more than four decades in 2018, attributing much of the change to the growing cannabis sector.
Massachusetts Opens for Business with Record Sales
Although residents voted for legal cannabis two years ago, recreational dispensaries just opened their doors on November 20 this year. In an amazing feat, residents in Massachusetts bought $2.2 million worth of cannabis in the first five days of the recreational market opening. Anticipated to be a 1.2 billion dollar industry for the state and employ more than 20,000 people by 2021, the cannabis industry is expected to make a positive impact on the economy.
Iowa Sees First Medical Marijuana Dispensaries
The conservative state of Iowa witnessed their first medical marijuana dispensaries open in 2018. In December, five dispensaries opened across the state including Council Bluffs, Davenport, Sioux City, Waterloo, and Windsor Heights, a suburb of Des Moines. Besides a 3-percent THC limitation, the dispensaries will only offer tinctures, capsules, and topicals.
Looking Forward to 2019 and Beyond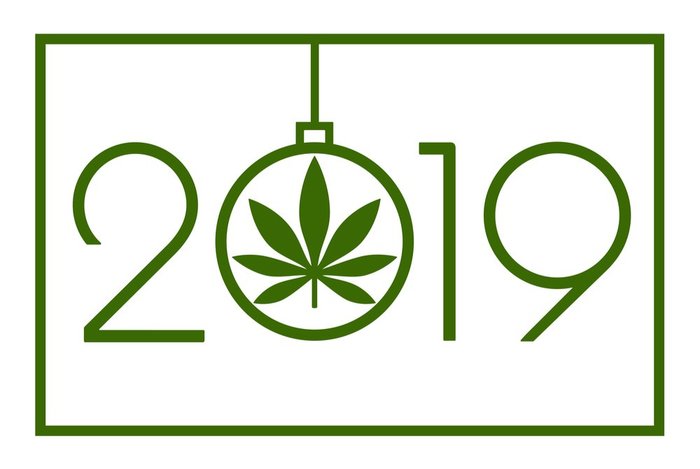 Although 2018 presented some opportunities for the cannabis and hemp industries to advance, those in the industry are not entirely out of the woods, yet. Expect to see the market shift as new regulations, regarding hemp production, are handed down by the new governing bodies. However, US lawmakers can no longer ignore the economic opportunities presented by the industry. As Canada gets the jump on the global market, expect cannabis industry leaders in the US to continue applying pressure and lobbying for changes in Washington.
With the legalization of hemp, we can also expect the floodgates of research to open as previously-hesitant research facilities and universities get the green light to begin thorough, never-before-attempted medical studies and clinical trials. Additionally, in 2019, expect to see considerable advancements in hemp biorefineries as industrial hemp continues to develop as a sustainable crop.
Thanks to a great year in 2018, cannabis consumers and businesses alike are optimistic about what the future holds. Without a doubt, the legal cannabis industry will continue to grow and mature over the coming months, but how much further the industry will progress in 2019 remains unknown.