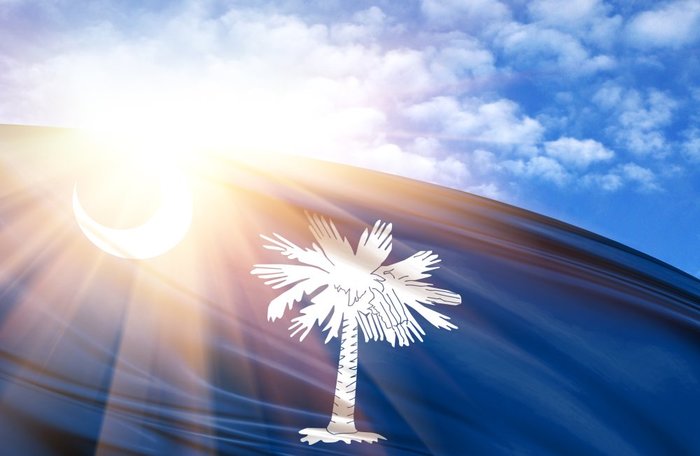 COLUMBIA, S.C. — Forbes reported late Tuesday, June 12 that Democrats in South Carolina voted "Yes" to legalizing medical marijuana. The state's primary election was held Tuesday and the Democratic Party had a ballot referendum asking voters if South Carolina should legalize medical marijuana.   
The South Carolina Senate Committee along with the House Committee had two bills that would legalize medical marijuana with wide-spread support earlier this year, but they were never voted on and aren't expected to have a vote until next year. 
Eighty-two percent of those voting in the Democratic primary answered "Yes" to the ballot question, and the election results seem to confirm a poll finding that voters in the state approved of legalizing medical marijuana by 78 percent.  
The election results do not change the law to legalize the drug, but it is expected to heavily influence the state's politicians into taking action. Recreational marijuana legalization is only supported by 39 percent of voters in South Carolina.  
Ballot initiatives have historically resulted in new laws implemented at the local, state, and national levels of government. The governor of the state is against marijuana legalization and may not sign a bill even if the lawmakers voted on the approved bills.   
Republican Gov. Henry McMaster told reporters, "It's a bad idea to legalize marijuana," adding that he didn't think marijuana is healthy. However, the election results could persuade McMaster to change his mind given that he will face Republican businessman John Warren on June 26 in a run-off election for the gubernatorial primary.  
"They're Giving You a Loaded Gun" 
Bill Nettles is a former federal prosecutor of the District of South Carolina and believes that the state should legalize the drug for several reasons, including both financial and moral ones.   
Nettles said the opioid epidemic is expensive and comes at a high financial and human cost.
"When a doctor gives you a prescription, they're giving you a loaded gun. Literally, you could kill yourself with that," he said.
More than 40 percent of all opioid deaths are from prescription drugs, and at least 115 people die daily from prescription opioids, according to the Centers for Disease Control and Prevention. No one has ever died from a marijuana overdose. 
The cost to the economy is also high. The opioid crises has cost more than $1 trillion to the economy through lost labor, health industry costs, and lost tax revenue. The health-care related price toppled $217.5 billion. The annual total economic cost last year was an estimated $115 billion.  
The United States' legal marijuana market is expected to earn $9.7 billion this year, and analysts say that legalization in South Carolina is inevitable, with Nettles noting that medical marijuana is a bipartisan issue.
"This is no longer progressive or forward thinking. We're past a tipping point," said Nettles.  
Medical marijuana also has the support of several conservatives. Rep. Eric Bedingfield (R) and Rep. Mike Pitts (R) both support medical marijuana legalization. Pitts introduced a bill to decriminalize marijuana several years ago and is also a retired police officer. Twenty-nine other states and Washington, D.C. have legalized medical marijuana.  
The former U.S. Attorney tried to get both the Democrats and Republicans to place the medical marijuana referendum on their election ballots for the primary, but the Republican Party did not agree to do so.  
South Carolina has open primaries, meaning voters can vote for any party they choose regardless of which party they are registered to vote with is, leaving open the possibility that Republicans and Independents voted along with Democrats in support of the ballot referendum.