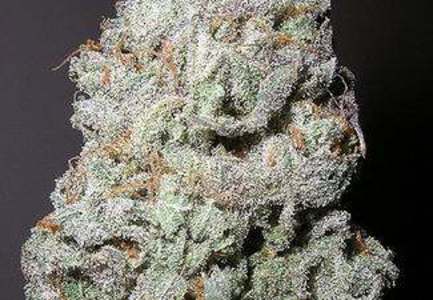 Indica Hybrid
God Bud x Grapefruit
Grape God Strain
Grape God offers a very focused, clear, and euphoric high. It's a sativa-dominant strain known for its sweet grape flavors. Its lineage is a cross between God Bud x Grapefruit, and its sweet and earthy aromas live up to its heritage. Grape God is popular amongst patients who need help with treating stress, bipolar disorder, and arthritis. Grape God is great for smoking on the go, since it keeps your mind clear.
Medical
ANXIETY PAIN HEADACHE
Flavor
EARTHY GRAPE SWEET
Effects
EUPHORIC RELAXED ENERGIZED
Overview of Grape God
Grape God is a sativa-dominant hybrid. This strain is perfect for working out, hiking a mountain, playing video games, getting your day going, or even getting work done. Any smoker who enjoys a clear sativa high would greatly appreciate what Grape God has to offer. Plus, it just tastes great!
This strain typically tests around 14-16% THC, which is kind of low for most of today's consumers. However, the consumers who can look past that number
and enjoy a great-tasting bud
, will fall in love with Grape God. The caryophyllene, linalool, and humulene,
terpenes
that give this strain its grape, sweet, and earthy flavors truly make it stand out in a crowd.
Positive Effects of Grape God
Even though Grape God is a low-testing strain, it's still known for being an excellent sativa high. Grape God provides its consumers with a focused, creative, and euphoric head high.
This strain will relax you and work on your chronic pain without leaving you couch-locked.
Medical Benefits of Grape God
Grape God is not only loved by sativa smokers. This strain has multiple medicinal values that can help a wide range of patients. Grape God is known for helping patients with severe arthritis, nausea, depression, fatigue, and even bipolar disorder.
Even with a low THC content and low CBD content, Grape God helps a wide range of medical patients. This strain's potent sativa effects are especially useful in treating depression and some stress.
Potential Negative Effects of Grape God
However, there are some smokers who may have paranoia associated with this strain. It is also common to have some serious cotton mouth. Grape God is more of a daytime smoke and may keep you up at night.
Lineage of Grape God
Grape God is a cross between God Bud x Grapefruit. God bud is a popular indica-dominant strain, while Grapefruit is the sativa. Its lineage is, of course, where Grape God got its name.
Growing Grape God
Grape God is enjoyed by growers due to its short flowering phase of 7-9 weeks. It is also known to yield about 3-6 ounces of flower. This would be a good strain for a small grow operation that is looking for a unique flower.
Where to Find Grape God
This strain is not too common, but it's typically found in the Colorado market and in states like Michigan and Arizona. This does not mean you can't find some Grape God near you you'll just need to do some hunting!