Marijuana Dispensaries in
Lynnwood, Washington
7 dispensaries found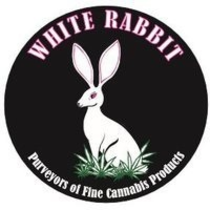 15928 Highway 99 S, Lynnwood, WA

Retail

Medical

Text Alerts
View Profile

15804 Highway 99, Unit A, Lynnwood, WA
View Profile

20925 Cypress Way, Lynnwood, WA
View Profile

14221 Lake Rd, Lynnwood, WA
View Profile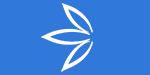 14608 WA-99, #304, Lynnwood, WA
View Profile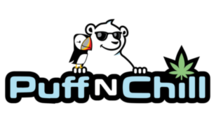 15919 WA - 99, Lynnwood, WA
Claim Listing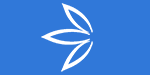 15919 Hwy 99, Lynnwood, WA
Claim Listing
products found

from manufacturers
More About Marijuana Dispensaries in Lynnwood, WA
Lynnwood, a beautiful city located in the Snohomish County with a population of over 35.000, it's also standing out as a '??must-stop'?? for cannabis enthusiasts. Many weed shops offering a large selection of products and many more are trying to join in! By 2013, the Washington State Liquor Control Board had already received more than 36 applications for marijuana-related business in this town and its nearby areas. Just imagine how many applications they are processing now!
Due to Lynnwood's regulatory dispositions regarding recreational dispensaries, most of the shops are located right off Highway 99, a little bit farther of the main commercial Lynnwood's districts, but still just minutes away. You could go to this area or you can also go to
www.leafbuyer.com
and find about their products, deals, and even possible getaways.
What are some of biggest advantages of Lynnwood? By being in Lynnwood, you're a few miles from the 420 capital of Washington, SEATTLE! Where you can go to some of the best marijuana events. During the month of August, this city will be hosting the HEMPFEST, the world's largest annual cannabis law reform event. If you are so close, why miss it?
Either way, before engaging in cannabis activities, we seriously advise you to read the following recommendations:
1. Do not drive and smoke weed at the same time. Even though there are contradictory opinions about the subject, according to the Washington Traffic Safety Commission (WTSC) marijuana is an increasing factor in deadly crashes since its legalization. Enjoy your joint but do not become part of the statistics.
Additionally, if you are caught up with more than 5 nanograms (ng) of THC per milliliter (mL) in your blood, there are some pretty bad consequences.
2. Wait until you have the legal age to enter Lynnwood dispensaries, attempting to buy weed by using a fake ID or someone's else ID is a major felony in Washington and all over the US. Keep your McLovin ID for another occasion.
3. When smoking, stay out of state-owned or city-owned properties, also not anywhere near:
Elementary or secondary schools
Playgrounds
Recreation center or facilities
Child care centers
Public parks
Public transit centers
Libraries

Enjoy privately or at a safe spot out of public view or smell (yes, this last thing is true)

4. Do not try to take what you buy from Lynwood dispensaries out of the State or out of the country. What you buy in Washington, stays in Washington

5. Visit Leafbuyer.com on a regular basis so you find out more about Lynnwood's top recreational dispensaries as well as their products, new arrivals, deals and giveaways. A reliable platform that will allow you to save some real money in your favorite cannabis products completely free!
Scoop these deals while they're hot!
Find the hottest cannabis deals near you on wax, edibles, ounces of flower, and much more!
See all deals
Save money, subscribe.
Get Exclusive Local Cannabis Deals delivered to your phone and email!!

Please enter your mobile phone number to receive Deal Alerts via text message from this dispensary.
Send me Leafbuyer Deal Alerts as well!
Please wait...processing form.


Thank you! You have been signed up for text alerts.
Thank You for claiming this listing on Leafbuyer.com.

If you are the OWNER of (or otherwise affiliated with) this location, please complete and submit this form and we will contact you shortly.
Your information will remain confidential and will not be sold or otherwise shared.
Please wait...processing form.


Thank you! Your message has been received.
We will get back to you shortly.

Leafbuyer complies with state laws regarding access to marijuana-related products. To continue, you must be 21 years of age or older or hold a valid medical marijuana card?

Are you eligible to continue?