Marijuana Dispensaries in
Longview, Washington
8 dispensaries found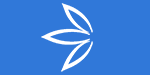 946 Washington Way, Suite 100, Longview, WA
View Profile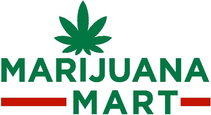 530 7th Ave, Suite D, Longview, WA
View Profile

1006 California Way, Longview, WA
View Profile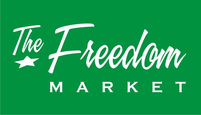 971 14th Ave., Longview, WA
View Profile

4503 Ocean Beach Hwy, #103, Longview, WA
View Profile

945 Washington Way, Longview, WA
View Profile

2028 10th Avenue, Longview, WA
View Profile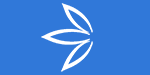 551 14Th Ave, Longview, WA
Claim Listing
products found

from manufacturers
More About Marijuana Dispensaries in Longview, WA
Longview, Washington. As any other Washington city, it has also adopted the use of recreational marijuana. When recreational dispensaries sales started on July, 8th 2014, the city of Longview had already established an ordinance (No.3262) on February, 27th 2014 regulating the location of cannabis dispensaries in the city of Longview.
They got ahead of the situation and took the necessary precautionary measures for the establishment of new shops in the Longview city and its surrounding areas. Nowadays, whenever you find yourself in this town and you are searching for great marijuana products with great prices, your best option is to look in any of these districts:
Central Business District
Regional Commercial District
General Commercial District
Mixed Use - Office/Commercial District
Mixed Use - Commercial/Industrial District

There are the only districts in Longview in which cannabis dispensaries are entitled to locate. So now that you know where to look, you could walk around these places or you could also visit www.leafbuyer.com and find directly what you are looking for.

Here is a list of the most common questions for anyone that is engaging in cannabis activities:

What do I need in order to shop at any of the local legal dispensaries in Longview?

Just three things:


21 years or older.
A valid ID form
Money in your pockets. Quick tip: grams are usually between 10-15$ (including taxes), but some of them go up to the $20. Choose wisely dear friend

How much legal weed can I buy here in Longview?

The number is the same for all of the cities located within Washington's state and according to this legislation, you might possess up to:


One ounce of useable marijuana
16 ounces of solid marijuana-infused product
72 ounces of liquid marijuana-infused product

Having more than this on you, can be considered as a misdemeanor or a felony and give you a fine or a small jail time, depending on the quantity.

Can I smoke in the inside of the dispensaries?

No, dispensaries only work as retail stores, no smoking, ingesting or using of marijuana or marijuana related products is allowed. Your best option is to find a safe spot where you can freely with your friends of the Mary Jane.

Are there any cannabis events here Longview?

So far, the answer is a negative dear friend. Although the cultural cannabis phenomenon dates back from a time now, the legalization is relatively recent, so it might take a time to see big cannabis events here in Longview.

How can I find out about any deals from Longview dispensaries?

A simple answer: Leafbuyer.com, not only it keeps an updated directory of Longview 's top recreational dispensaries, but it also publishes on a daily manner the new products, deals and giveaways available at the stores.

You're just a few clicks away from saving real money on your next "trip".
Scoop these deals while they're hot!
Find the hottest cannabis deals near you on wax, edibles, ounces of flower, and much more!
See all deals
Save money, subscribe.
Get Exclusive Local Cannabis Deals delivered to your phone and email!!

Please enter your mobile phone number to receive Deal Alerts via text message from this dispensary.
Send me Leafbuyer Deal Alerts as well!
Please wait...processing form.


Thank you! You have been signed up for text alerts.
Thank You for claiming this listing on Leafbuyer.com.

If you are the OWNER of (or otherwise affiliated with) this location, please complete and submit this form and we will contact you shortly.
Your information will remain confidential and will not be sold or otherwise shared.
Please wait...processing form.


Thank you! Your message has been received.
We will get back to you shortly.

Leafbuyer complies with state laws regarding access to marijuana-related products. To continue, you must be 21 years of age or older or hold a valid medical marijuana card?

Are you eligible to continue?