Marijuana Dispensaries in
Kirkland, Washington
5 dispensaries found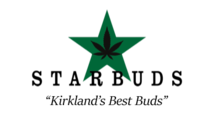 11834 NE 90th St, Kirkland, WA
View Profile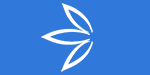 11834 NE 90Th St, Kirkland, WA
View Profile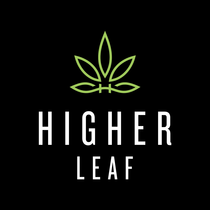 12525 Willows Road NE, Suite 10, Kirkland, WA
View Profile

13513 NE 126th Pl., Kirkland, WA
View Profile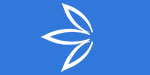 13513 NE 126th Pl, Suite C, Kirkland, WA
Claim Listing
products found

from manufacturers
More About Marijuana Dispensaries in Kirkland, WA
2012 was the year that the Washington State approved the initiative 502 where it legalized the use of recreational marijuana within the State's limits, which created a sustainable environment for new recreational dispensaries in Kirkland to open.
Although that Kirkland applies the dispositions that are established by Washington's Liquor and Cannabis Board, they have the authority of also establishing regulations on their own and they have certainly had! Kirkland marijuana dispensaries are not only required to have a license from this public office, but the city demands from them to have a Kirkland's business license, otherwise, they wouldn't be able to operate legally and can be seriously fined or even shut down!
Since Kirkland applies the same state regulations that in all other Washington cities, here are some of the things you need to keep in mind before going to any dispensary in Kirkland, WA.
The first thing you need to is about the age, only 21 years or older are entitled to go in and shop at the local dispensaries. This will avoid you and the shop any problems with the law from this side. Nevertheless, there're still some precautionary measures you need to take to avoid getting in trouble with the law and that will allow you to enjoy responsibly
Driving under the influence of cannabis effects, not only it is potentially dangerous for yourself and for any passenger or peasant nearby, it is also highly penalized by the Washington state. With a first offense, you can get up to a year in jail, a $5000 fine and a driver's license suspension for 90 days, let's just not mention what happens after your second offense.
The second advice we give to Kirkland visitors or residents is to not light up anything in public, even though the production, processing and retailing of marijuana are now allowed (Thanks, I-502), it doesn't mean you can act deliberately. If an authority catches you red-handed in public, you can certainly have a bad time.
And not only you are supposed to keep in private, but you also need you need to keep in private within the Washington's State limits. Anything that you buy from Kirkland marijuana dispensaries stays here. Crossing states or even countries, regardless of the amount you have on you, can certainly take you straight to jail.
Leafbuyer.com as your best solution
Leafbuyer is an excellent tool for finding the best recreational dispensaries in Kirkland, along with its products, deals, and even exclusive giveaways. An online effective platform that gives you the chance of saving real money on your favorite products.
Scoop these deals while they're hot!
Find the hottest cannabis deals near you on wax, edibles, ounces of flower, and much more!
See all deals
Save money, subscribe.
Get Exclusive Local Cannabis Deals delivered to your phone and email!!

Please enter your mobile phone number to receive Deal Alerts via text message from this dispensary.
Send me Leafbuyer Deal Alerts as well!
Please wait...processing form.


Thank you! You have been signed up for text alerts.
Thank You for claiming this listing on Leafbuyer.com.

If you are the OWNER of (or otherwise affiliated with) this location, please complete and submit this form and we will contact you shortly.
Your information will remain confidential and will not be sold or otherwise shared.
Please wait...processing form.


Thank you! Your message has been received.
We will get back to you shortly.

Leafbuyer complies with state laws regarding access to marijuana-related products. To continue, you must be 21 years of age or older or hold a valid medical marijuana card?

Are you eligible to continue?