Marijuana Dispensaries in
Bremerton, Washington
10 dispensaries found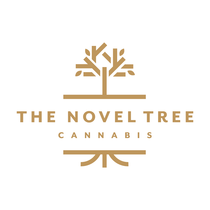 625 N Callow Ave., Bremerton, WA
View Profile

2111 E. 11th St., Bremerton, WA
View Profile

1107 N Callow Ave., Bremerton, WA
View Profile

3249 Perry Ave, Suite B, Bremerton, WA
View Profile

1110 Charleston Beach Rd. W, Bremerton, WA
View Profile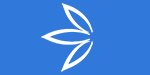 4235 Olympic Dr W, Bremerton, WA
Claim Listing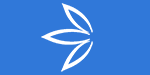 3249 Perry Ave, Suite B, Bremerton, WA
Claim Listing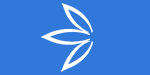 1225 Hollis St, Bremerton, WA
Claim Listing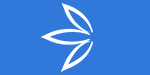 939 N Callow Ave, Bremerton, WA
Claim Listing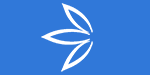 1107 N Callow Ave, Ste C, Bremerton, WA
Claim Listing
products found

from manufacturers
More About Marijuana Dispensaries in Bremerton, WA
Bremerton, a city with almost 40.000 residents, located in the Evergreen State is also becoming a hotspot for Cannabis tourism. Despite its small population and territory, it's still something worth visiting for marijuana lovers.
The first ever Bremerton dispensary opened at the ends of 2014, two years after the Initiative 502 was approved by Washington's state, after that many more recreational dispensaries have joined this new business trend.
Besides visiting Bremerton's many museums and attractions you can also spend some of your time by visiting the main marijuana dispensaries that are located in the city, which are strategically positioned all over Bremerton. All of these stores are known for having a wide variety of strains, edibles, concentrates, joints and many more.
But always remember that you before consuming marijuana and marijuana related products we need to enjoy responsibly and legally, even though the recreational marijuana industry has been formally legalized by Washington's State, there are still some things that you need to take into consideration:
1.
Who is legally allowed to buy?
As you probably already know, the use of marijuana and marijuana related products in Bremerton and in Washington is exclusively reserved for people with over 21 years old.
2.
Where can I buy?
In any of the licensed marijuana dispensaries all over Bremerton, they are legally supposed to be positioned at least 1000 feet away from any school, public park, bus stop, recreational attractions, playgrounds, etc. To find more about this part, you can always visit
Leafbuyer.com
.
A good tip: there are even some licensed Bremerton dispensaries that open until midnight!
3.
How much can I buy?
According to Washington's and Bremerton legislation, you can buy up to:
One ounce of useable marijuana
16 ounces of solid marijuana-infused product
72 ounces of liquid marijuana-infused product

4. Can I smoke in stores?

No, the I-502 is pretty clear at this point, no consumption is allowed at the store under any circumstances. Everything you buy should be only consumed outside of the public view (or the public smell).

Marijuana dispensaries are only supposed to work as retails outlets; they cannot become any type of social weed club or anything related, they DO can organize social meetings outside of the store and sponsor cannabis events!

5. What's my best option to find out more about Bremerton dispensaries?

Simple, just go to Leafbuyer.com and you will be up to date with the latest new about Bremerton's top recreational dispensaries, their products, deals, sales, and giveaways!

It's a real opportunity to save money on your favorite cannabis products!
Scoop these deals while they're hot!
Find the hottest cannabis deals near you on wax, edibles, ounces of flower, and much more!
See all deals
Save money, subscribe.
Get Exclusive Local Cannabis Deals delivered to your phone and email!!

Please enter your mobile phone number to receive Deal Alerts via text message from this dispensary.
Send me Leafbuyer Deal Alerts as well!
Please wait...processing form.


Thank you! You have been signed up for text alerts.
Thank You for claiming this listing on Leafbuyer.com.

If you are the OWNER of (or otherwise affiliated with) this location, please complete and submit this form and we will contact you shortly.
Your information will remain confidential and will not be sold or otherwise shared.
Please wait...processing form.


Thank you! Your message has been received.
We will get back to you shortly.

Leafbuyer complies with state laws regarding access to marijuana-related products. To continue, you must be 21 years of age or older or hold a valid medical marijuana card?

Are you eligible to continue?