Dispensaries
Deals
Oz. Specials
Featured
Marijuana Dispensaries in Colorado



Retail


Medical

At LivWell, we strive to be the industry's premiere medical marijuana company by providing industry leading prices and compassionate customer service. We care about all of our patients and their right to access high quality medicine. All LivWell locations are full-line dispensaries serving premium flower, edibles, concentrates, and accessories.
Check out our video!



Retail


Medical

Our newest member of the Native Roots Family is opening in the heart of Denver's latest and greatest neighborhoods; the Highlands. Native Roots Highlands serves only the best products to our medical and recreational customers. When you're ready to call it a day from the areas' exciting rooftops and patios, swing by our newest location to check out all the Highlands has to offer!!! MED now open too!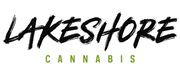 Retail

At LiveGreen, we care about your wellness which is why we strive to offer only the finest cannabis products for your health and enjoyment. From the careful cultivation of our plants to the selection of quality products in our stores, our mission is provide a positive and personal cannabis experience for everyone who walks through our doors.



Retail


Medical

At the corner of West 20th Avenue and Depew Street on the the west end of Denver, , Native Roots Edgewater serves both medical and recreational customers. Our high energy and enthusiastic staff is waiting to provide you with a fantastic shopping experience! When you get close to Sloan's Lake you know your near the best buds you can buy in Denver. LATE NIGHT WEED!!!!! The best dispensary open late in Denver



Retail


Medical

An iconic retail setting overlooking Mile High Stadium and the Denver skyline. Damian Marley's Stony Hill by Tru Cannabis is a beautiful dispensary with a friendly staff focused on to notch customer service and education. We offer top quality products at some of the best prices in the area. 15 strains of top quality hand trimmed flower! Huge selection of concentrates, oils, extracts, edibles, and topicals! Visit us today! Tons of sunlight floods this convenient location with ample parking. Check it out today!



Retail


Medical

Buddy Boy has 7 locations in Denver with the finest quality of recreational and medical marijuana, concentrates and edibles. See inside one of our dispensaries in our new video:
Buddy Boy Brands!
Medical members o $69 ounces o $40 halves o $20 quarters o $15 eighths o $7 grams Medical non-members o $99 ounces o $55 halves o $30 quarters o $20 eighths o $10 grams



Retail

At New Age Medical the friendly, knowledgeable staff strives to provide customers with high-quality, affordable products in an atmosphere that never feels rushed. Our award-winning growers produce the best possible flower using the highest-quality nutrients available. In addition to one of the area?s most diverse selections of cannabis strains, we also have a full menu of edibles and concentrates.



Retail


Medical

Rocky Mountain High, established in September 2009, began its care giving in Vail, Colorado. Then we opened four medical marijuana centers in Denver and three other locations in the high country. Rocky Mountain High also owns and operates Cannabis Station. We are Colorado's line of premier, upscale recreational and medical marijuana dispensaries. You will surely be impressed with our five-star customer service, top quality cannabis, extracts, oils, edibles and hash.



Retail


Medical

The Health Center is a premier cannabis dispensary with two locations in downtown Denver. Retaining 70 varieties of award winning strains at any given time, The Health Center team prides itself on the best variety, potency and effectiveness of any cannabis in the region. The only thing that precedes the quality of product, is the quality of the staff. You will have the pleasure of working with knowledgeable, friendly associates.



Retail


Medical

Come check out Altitude the Dispensary! We have friendly butenders, exceptional quality, and great deals! We offer 40+ potent strains, lots of tasty edibles, fat pre-rolled joints, and top shelf concentrates! Visit any one of our three locations and see why life is better at Altitude!

Lush
2490 West 2nd Avenue,
Denver, CO 80223
303-880-1554


Medical

Lush is a family owned and operated MMC located in Denver's Valverde neighborhood. Coined as "Denver's most Discreet MMC", Lush provides patients with an extremely private, secure and peaceful environment in which to explore the power of Cannabis. As a small family business, it is most important to us that we produce and provide our patients with the highest quality flower that the state has to offer. This is why 100% of Lush flowers are cultivated in house to ensure efficacy, consistency, & quality.
Green Dragon Cannabis - Sheridan
4103 Sheridan Blvd., Mountain View, CO 80212
Greenfields - North
4800 Brighton Blvd, Unit 102 Denver , CO 80216
High Street Growers
330 N. Federal Blvd., Denver, CO 80219
L'Eagle Services
380 Quivas Street, Denver, CO 80223
The dab Company by Next Harvest
2748 W Alameda, Denver, CO 80223
Mile High Dispensary
1350 S Sheridan Blvd , Denver, CO 80232
Marijuana Deals in Colorado
Marijuana Specials in Colorado
Featured Dispensaries in Colorado
Top-Rated Dispensaries in Colorado