High Street Growers

330 Federal Blvd,
Denver, CO 80219
720-583-0194

Retail

Medical
High Street Growers, a cannabis dispensary brand, currently operates two dispensaries in Colorado, with one of them being located at 330 Federal Blvd. When visiting this dispensary location, be sure to mention our listing because it could earn you a great 420 deal! Looking for other dispensaries or cannabis deals? Use our SIMPLE SEARCH function through the search bar at the top of the screen.
Member Since: April 2015
Hours of Operation
Tuesday
8:00 AM - 6:45 PM
Wednesday
8:00 AM - 6:45 PM
Thursday
8:00 AM - 6:45 PM
Saturday
8:00 AM - 6:45 PM
This dispensary does not have any deals online.
You can find deals now at these nearby businesses:

The Lodge Cannabis - Federal
0.5 mi from this location

Canna Botica
0.6 mi from this location

Buddy Boy Brands - Umatilla
0.8 mi from this location

1136 Yuma
1 mi from this location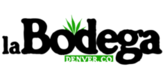 La Bodega
1.3 mi from this location

Buddy Boy Brands - Kalamath
1.4 mi from this location

Karmaceuticals
1.5 mi from this location

Universal Herbs - Jason
1.9 mi from this location

LivWell - Lakewood
2 mi from this location