Better Buds - Silverdale
10384 Silverdale Way, Suite 101
Silverdale, WA 98383

| | |
| --- | --- |
| Retail | |
Better Buds is a recreational marijuana dispensary that is known for carrying some of the most unique genetics available. Their high-quality selection of flower is bound to please any cannabis connoisseur. Better Buds takes pride in providing only top-shelf cannabis products that their consumers love. They will even take suggestions from consumers if there is a product they don't have. Check out their shop located at 10384 Silverdale Way in Silverdale, Washington!
This dispensary does not have any deals online.
You can find deals now at these nearby businesses:

Ruckus Recreational Cannabis
17.6 mi from this location

The Green Door - Seattle
18 mi from this location

Greenside Recreational - Seattle
18.1 mi from this location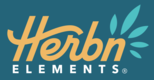 Herbn Elements
18.3 mi from this location

Mr. O.G.
18.3 mi from this location

365 Recreational Cannabis - Seattle
18.7 mi from this location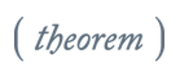 Theorem Cannabis
21.2 mi from this location

White Rabbit Cannabis
22.9 mi from this location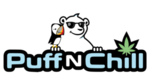 Puff 'n Chill
22.9 mi from this location