Cannabis City

2733 4th Ave S,
Seattle, WA 98107
206-420-4206

Retail

Medical
Welcome to Seattle's First Pot Shop! We have a huge selection of legal weed, pre rolls, vape carts, edibles and paraphernalia. We officially opened our doors on July 7th, 2014. As Seattle's first legal pot shop we provide each customer the ideal customer experience and offer them a variety of products at a variety of prices. Cannabis City products are available to anyone aged 21 and older, no medical card is required. Come to Cannabis City and experience the modern age of truly legalized marijuana.
PRE-ORDERING NOW AVAILABLE!
Check out our online calendar of vendor days!
Hours of Operation
Monday
8:00 AM - 11:00 PM
Tuesday
8:00 AM - 11:00 PM
Wednesday
8:00 AM - 11:00 PM
Thursday
8:00 AM - 11:00 PM
Friday
8:00 AM - 11:00 PM
Saturday
8:00 AM - 11:00 PM
Sunday
8:00 AM - 11:00 PM
This dispensary does not have any deals online.
You can find deals now at these nearby businesses:

The Green Door - Seattle
1.5 mi from this location

Ruckus Recreational Cannabis
3.2 mi from this location

Mr. O.G.
4.6 mi from this location

Canna Republic
7.5 mi from this location

Greenside Recreational - Seattle
8.5 mi from this location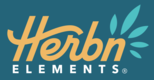 Herbn Elements
9.1 mi from this location

365 Recreational Cannabis - Seattle
12.3 mi from this location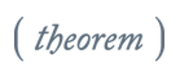 Theorem Cannabis
12.9 mi from this location

Greenside Recreational - Des Moines
13 mi from this location