Popular Marijuana Detox Drinks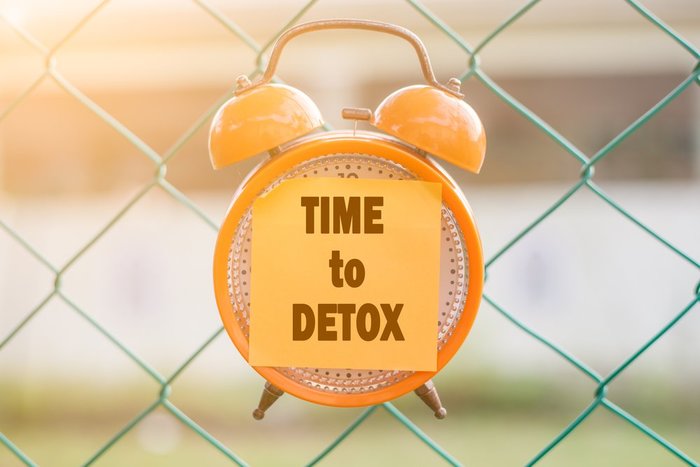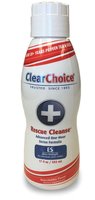 DISCLAIMER: The content on this site is for reference purposes and is not intended to be a substitute for advice given by a health-care physician, pharmacist, or other licensed health-care professional. Click here to read the full disclaimer.
So, you aced the interview and got an offer for the big job, but your future boss mentions the two most dreaded words in stoner history: "drug test." That's right; you could lose it all for taking a couple of tokes at night. So how long after you last smoked weed will a drug test show up positive? The answer to that question is quite complicated and based on a synergy of different variables including the most recent time you've smoked cannabis, how often you smoke, your metabolism, eating habits and exercise routines.
Cannabis rookies might be able to pass a drug test as quickly as a week after inhaling some ganja for the first time, while regular smokers with slow metabolism and a fatty diet might be at risk for greater than two months. For argument's sake, the standard grace period between smoking marijuana and taking a drug test is about 28 days to have a good chance at passing.
Fortunately, there are some detox drinks that can expedite the process of getting traces of THC out of your system just a few days after your last smoking session. None are 100% reliable and all of the variables previously discussed could impact the effectiveness of the cleanse, but if you've been in the cannabis game long enough, you've surely heard stories of friends or coworkers using marijuana detox drinks to pass a drug test within days of the last time they've smoked. Here are a few of the more popular solutions:
Rescue Cleanse
Clear Choice Rescue Cleanse is available from the folks at TestNegative.com, starting at $40. The website offers a 200% money back guarantee on these fruity watermelon flavored detox drinks. It works by preventing the body from burning fat cells for about five hours. If the body stops burning fat, fewer toxins enter the urine stream, and therefore a drug test is much more likely to come back negative.
Rescue Cleanse doesn't just dilute the urine stream like downing a gallon of water, which could cause the test to be inconclusive – it also keeps the color, creatinine & gravity in urine so that it is harder for a test to detect that you've been detoxing.
Rescue Cleanse is used just before administration of a drug test. It's a 17-ounce drink that should be consumed less than five hours prior to giving a urine sample (there is also a 32-ounce version of Rescue Cleanse made with the heavy hitters in mind). To start with, the user must abstain from any cannabis products for at least 48-72 hours before the drug test; heavier users should lengthen this period.
It is important not to eat or drink for four hours prior to consuming the Rescue Cleanse. After consuming the drink, it takes about an hour to reach the level of effectiveness necessary to pass the drug test. Between one and five hours after consumption is the best time to be at the testing facility.
XXtra Clean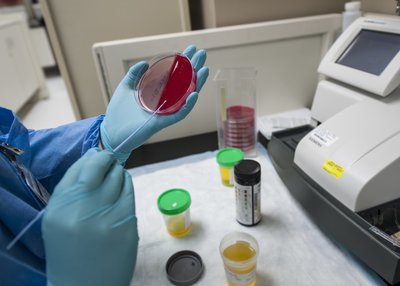 Detoxify's XXtra Clean cleansing drink is another option for cannabis enthusiasts who need to pass a drug test quickly. Similar to Rescue Cleanse, it is a tropical flavored drink that is meant to be consumed just hours before heading to the testing facility. Orders of XXtra Clean come with a six-capsule PreCleanse supplement packet that should be used between one and two days before the test. Like Rescue Cleaners, the user should avoid cannabis for at least 48 hours before consuming XXtra Clean, and avoid fatty or greasy foods that could store THC as it is released into the blood and urine streams.
The Amazon reviews for XXtra Clean are mixed, as one would expect for marijuana detox drinks since they're not entirely reliable. One satisfied customer said that XXtra Clean "works every time. Great product. I've used it twice and recommended to two other people. They both passed, and I passed both times." While nearly half of the Amazon reviews are five stars, about one-third of reviewers said that Xxtra Clean didn't work for them. "It doesn't do anything," one reviewer said. "Tested myself after one, three and four hours. Positive every time. Good thing I brought my fake urine belt for back up," another said.
QCarbo
QCarbo Fast Cleansing Formula is another quick-fix solution that flushes toxins out of a urine stream. It includes vitamin B and niacin and guarantees to work within one hour of consumption. QCarbo offers a variety of different flavors including strawberry mango, grape and tropical. The drinks are available in 20-ounce and 32-ounce sizes.
Like the other detox drinks previously discussed, QCarbo garners mixed reviews in terms of its overall effectiveness. Check out some comments on the Amazon product page for QCarbo, and you will see a nearly even split of 5-star and 1-star scores. While one review says, "Works like a charm every time," another says "I followed the instructions, and it did not work."
---
Obviously, the only way to ensure passing a drug test is to abstain from cannabis use completely. However, Rescue Cleanse, XXtra Clean, and QCarbo detox drinks can be helpful if you're in a bind and need to pass a drug test quick. By following the instructions correctly (stop all cannabis use at least 48 hours before detox, drink lots of water, consume the cleansing drink within a few hours of the drug test), you'll have a fair shot of passing your test. So hey, it might be worth a try!