Wisconsin Votes Yes on Marijuana Referendums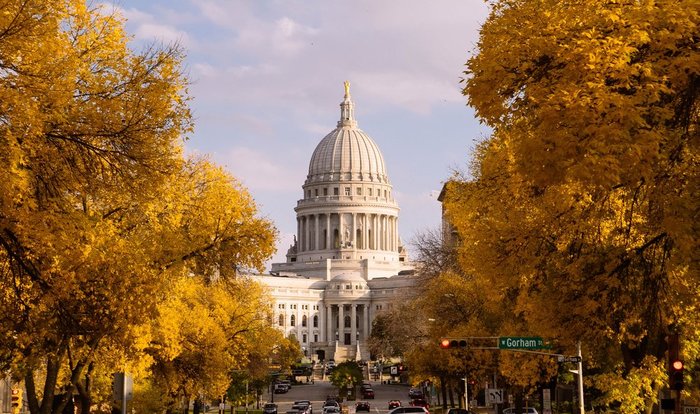 More
MADISON, Wisc. — Voters in Wisconsin voted yes on several advisory referendums to legalize marijuana in the state, according to the Milwaukee Journal Sentinel.
Voters in 16 Wisconsin counties voted yes Nov. 6 on referendums to legalize either medical marijuana and/or recreational marijuana in the state. The non-binding referendums are expected to force the state legislature to act on marijuana legalization.
Eric Marsch is the executive director of the Wisconsin National Organization for the Reform of Marijuana Laws (NORML) and says that it is the duty of politicians in the state to write laws that reflect the wishes of its citizens. "Legislators are elected to represent the constituents in their districts."
An August poll by Marquette University Law School found that 61 percent of voters in the state believe that recreational marijuana should be legal and regulated like alcohol with 36 percent of voters opposed to marijuana legalization. Counties that approved referendums for legalizing recreational marijuana in the state are Dane, Eau Claire, La Crosse, Milwaukee, Racine, and Rock counties.
Majority of Voters Support Marijuana Legalization
70 percent of voters in the state were in favor of legalizing and taxing marijuana with Dane County voters in favor of legalization by 76 percent. 59 percent of voters in Racine County said that recreational marijuana should be legal, and 81 percent said that if marijuana were legalized, it should be taxed.
More than 60 percent of voters in both La Crosse and Rock Counties are in support of legalizing marijuana with 54 percent of voters in Eau Claire County in support of legalization.
77 percent of voters in Waukesha support legalizing medical marijuana in the state and making it available by prescription. Racine County voters approved a medical marijuana referendum by 85 percent.
Brown, Clark, Forest, Kenosha, Langlade, Lincoln, Marathon, Marquette, Portage, and Sauk Counties also approved medical marijuana referendums.
Almost one million voters across 16 counties in the state said yes to marijuana legalization referendums. More than half of Wisconsin's population voted on 23 referendums with a total of 644,000 voters saying recreational marijuana should be legal. Approximately 281,000 people said no to marijuana legalization.
At least 375,000 voters said that medical marijuana should be legal with only 89,000 opposed to medical marijuana. The new governor-elect, Tony Evers (D) supports legalizing medical marijuana and has said that he would support legalizing recreational marijuana if Wisconsin voters supported marijuana referendums statewide.