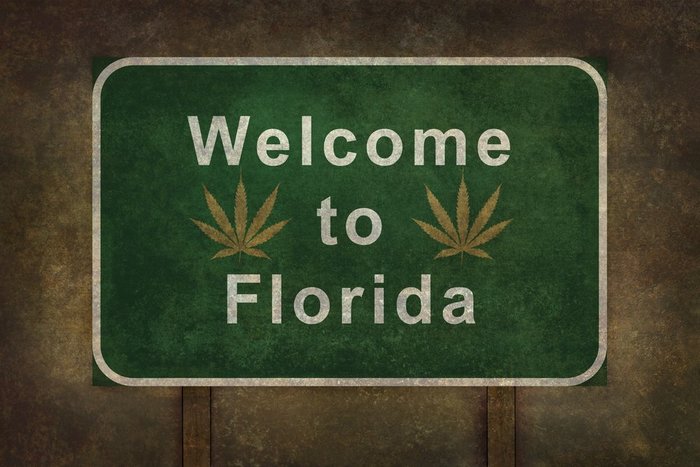 If you're a frequent reader of Leafbuyer's blog, you may have noticed that a lot of my articles on marijuana legalization start off in a similar way: something along the lines of "More and more states are legalizing it." While this may seem like lazy writing, it's intentional. I want to keep you informed of the long-overdue, progressive steps that our country is taking. What can I say? I'm a sucker for progress reports. In fact, it seems like every time I write a post, another state has legalized medical or recreational cannabis (or is preparing legislation to do so).
Florida is a prime example of a slow-going state that threw its hat into the ring by legalizing medicinal cannabis. Thanks to approval from 71% of voters, the panhandle of the US finally legalized medical marijuana in 2016 and even allows for the storage and administration of the medicine on school property. While it certainly wasn't one of the early adopters of medical cannabis legalization, Florida is showing surprisingly quick progress toward legalizing recreational cannabis as well. Is the Sunshine State the next stop for the Recreational Marijuana Train?
Florida's Cannabis History
Medical Marijuana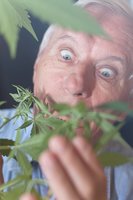 After the legislature's legalization of medical cannabis less than two years ago in November of 2016, the official signing by the governor in June of 2017. With some initial hesitation from lawmakers and residents alike, it seems like the state might finally be on the fast track toward legalizing recreational weed for adult use. But what most people don't know is that before Amendment 2 was passed in the panhandle, Florida actually did have a program that allowed access to medical marijuana. If you're wondering why you haven't heard of this program until now, that probably has a lot to do with the fact that it was an objectively flawed setup.
In 2014, the state legislature passed a bill with the aim of allowing individuals with certain conditions to have access to and possess low-THC cannabis without incurring criminal penalties at the state level. An additional bill was passed earlier in 2016 which granted access to any type of medical marijuana, regardless of THC levels and potency, for terminally ill patients. While this sounds like a solid foundation for medical marijuana regulations and legalization to grow big and strong, the unfortunate truth is quite the opposite.
Florida's low-THC and palliative care medical marijuana laws were sloppily put together, and the outcome was legislation that put physicians in difficult situations. Doctors were suddenly allowed to recommend medical marijuana to patients, but the state simultaneously imposed these incredibly restrictive regulations. It should come as a  little surprise that very few patients ended up with access to medical marijuana – no matter the levels of THC. The laws in place essentially required doctors to openly violate federal regulations without the safety net of full, state-level medical marijuana legislation in place.
CBD Culture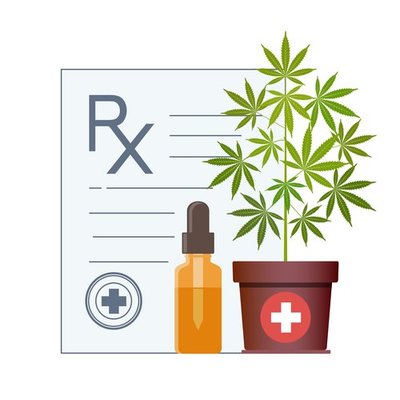 Although Florida's previous medical cannabis laws left much to be desired, at least one good thing did come from them. As a direct result of that first low-THC law, the state's residents, physicians, and lawmakers were very quickly introduced to the effects of CBD. The Compassionate Medical Cannabis Act, as it was called, was a direct gateway (see what I did there?) to CBD. CBD, or cannabidiol, is a cannabinoid that comes primarily from the hemp varieties of the cannabis plant. Unlike its psychoactive counterpart (THC), CBD is non-psychoactive and does not result in a high.
Based on their restrictive medical marijuana laws, we predicted that CBD would play an important role in Florida's marijuana culture. And boy, were we right. It's probably that the popularity of CBD in Florida stems from their low-THC law, which allowed patients to possess cannabis strains containing 10% or more of CBD. Now, CBD plays a prominent role in Florida's cannabis products and the industry as a whole.
Looking to the Future
After a slow and shaky start, medical marijuana is finally fully legal to registered patients. And with a solid foundation of CBD availability, Florida is ready to be an active participant in the world of cannabis legalization. Who knows? Since the tracks have been successfully laid down by so many other states, the Recreational Marijuana Train might be stopping in Florida soon.
Interested in learning more about Florida's laws and regulations, and the application process for medical cannabis use? Spend some time perusing The Florida Healing Connection, which hosts a network of state medical marijuana doctors, legal information, dispensary locations, and more!