Theory Wellness: Massachusetts' Favorite Medical Dispensary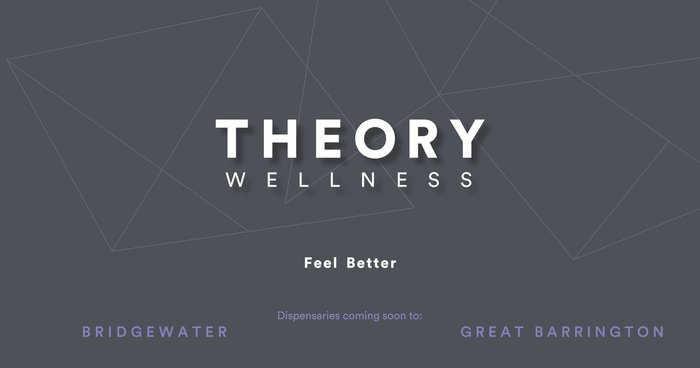 Trying cannabis as a form of treatment for conditions and ailments is becoming more and more popular across the United States. Some states are just getting around to legalizing it, while others have been on the medical marijuana train for years. The state of Massachusetts, which has long prided itself on being a liberal and progressive state, has had medical marijuana legalized since 2f013. Dispensaries have popped up across Massachusetts since then ? as of January 31 of 2018, there are 22 medical marijuana dispensaries open to the public, serving over 45,000 medical cardholders. Theory Wellness is one of the top-rated cannabis dispensaries in the State of Massachusetts, and it's not hard to see why.
Theory Wellness: For All of Your Medical Marijuana Needs 
Medical marijuana users in Massachusetts are lucky to have Theory Wellness to serve their cannabis needs. As a company, they focus on small batches of high-quality cannabis, with growers paying special attention to the genetics and effectiveness of their strains. Their passion for marijuana and how it can improve users' lives is clear: each product sold by Theory Wellness is lab-tested to ensure quality, and each dispensary provides a diverse range of strains and products based on lab results, consumer interaction, and feedback.
Theory Wellness has two locations: the primary dispensary in Bridgewater, and a secondary dispensary in Great Barrington. In addition to a friendly and educated staff, Theory Wellness boasts an impressive (and absolutely stunning) menu of flower, pre-rolls, extracts, infusions, and accessories, which clearly presents where each cannabis product falls within the sativa/indica spectrum and whether a strain is high in CBD. They also run a number of sales and discounts in partnership with Leafbuyer, so make sure to check out what deals are active before you schedule a visit to the dispensary.
Medical Only 
Ready to head over to Theory Wellness and stock up on your favorite strains? Before you do, make sure you're a registered medical marijuana cardholder in the state of Massachusetts. That's right ? thanks to the slow pace of this New England state's legislative process, only medical marijuana can be sold at dispensaries at this time, which means only certified and registered medical marijuana cardholders are allowed, with the proper forms of identification.
If you are interested in becoming certified and registered to use medical cannabis, simply follow these steps. Theory Wellness and Massachusetts medical marijuana laws make it easy for physicians to recommend medical marijuana to any individual, so long as the benefit of the drug to the potential consumer outweighs the risks. This system is one of only three in the country that allows for a simple registration based on physician recommendation alone (the other two being Washington and Hawaii).
Know Your Limits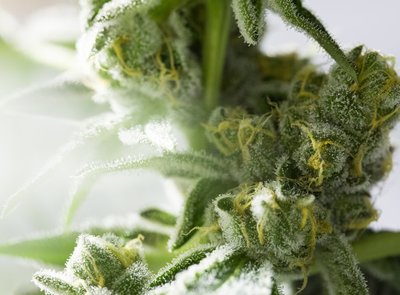 Once you've been approved as a medical marijuana cardholder in the state of Massachusetts, you'll be able to purchase as much flower as you want ? right? Well, not quite. On your trip to Theory Wellness, you'll be able to purchase a maximum of 10 ounces, which the state labels as a 60-day supply. If you already have marijuana products at home, make sure you purchase no more than what would bring your total possession up to the 10-ounce limit.
Expanding Wellbeing Through Cannabis 
In a country that is slowly legalizing marijuana (both medical and recreational) on a state-by-state basis, many people have noticed that most of the legalization progress seems to have been made, so far, in western states. Colorado, Washington, Oregon, California, Nevada, and Alaska are showing America how to go green and are setting examples of what reasonable and effective marijuana laws can look like. States like Massachusetts are working hard to change that. The pride and joy of New England is moving toward full marijuana legalization but is struggling to implement new recreational marijuana laws for existing medical dispensaries like Theory Wellness.
In Massachusetts, recreational marijuana has been legal to grow and possess since December of 2015, but still cannot be sold legally, leaving the state and its residents in a sort of grey area. The Cannabis Control Commission (CCC) of Massachusetts is still working to roll out regulations for the retail availability of recreational weed by July 1, 2018, when retail dispensaries will (hopefully) open to the public and existing medical dispensaries will be able to expand their market and customer base. Regardless of the status of recreational laws in Massachusetts, medical marijuana consumers will continue to be able to count on Theory Wellness for all of their cannabis needs.
Once the sale of recreational marijuana is legalized and new recreational dispensaries begin to open, Theory Wellness will face new challenges in the form of competition. But from what we've seen from this eastern-state dispensary chain, the only challenge that will matter is how to accommodate the influx of marijuana users who are finally legally allowed to buy small-batch, high-quality cannabis from Theory Wellness.
Theory Wellness is a proud partner of Leafbuyer.