Is There a Hemp Energy Drink?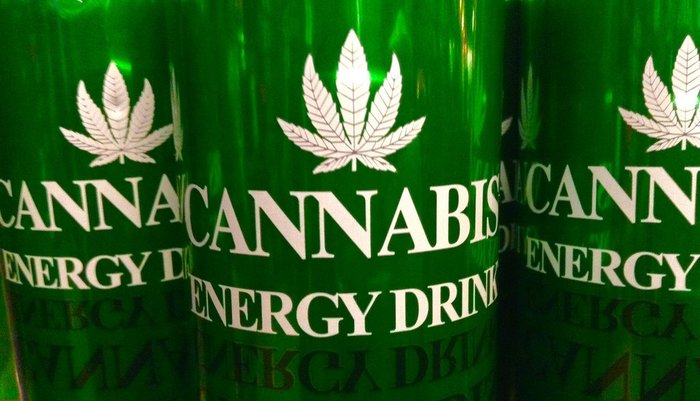 Along with the rise of legal cannabis, there has been an emergence of hemp energy drinks hitting the market across the United States. These aren't the THC-infused sodas you purchase at a dispensary, and they don't have mind-altering effects. Hemp energy drinks are made with all-natural ingredients, like hemp oil and sometimes even CBD. These hemp energy drinks can often be found at gas stations in the soft drink cooler.
There are several brands of hemp energy drinks, and they are starting to eat away the market share of leading energy drink companies like Red Bull and Monster. You don't even need to be a cannabis lover to enjoy them; you just need to be looking for a healthy alternative to the artificial 'corporate' energy drinks. One that tastes great and gives you a nice boost.
Top Hemp Energy Drinks Available
Rocky Mountain High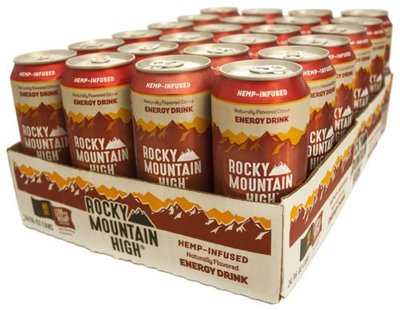 Rocky Mountain High has produced more than 3.7 million cans of its hemp-infused energy drink since the company's inception in July 2014. Their drink flavors include citrus, mango, and low-calorie coconut lime. Rocky Mountain High also makes hemp energy shots in mango and mixed berry flavors. The company trades on the stock market and even has a theme song, sung by the southern rock band Hillbilly Vegas.
With distribution around the United States in grocery stores, convenience stores, and other retail locations, Rocky Mountain High is gaining popularity as we speak. Jerry Grisaffi, Rocky Mountain High's Founder and Chairman of the Board, announced his retirement in June 2017 but the company will continue forward with Gerry David as its Chairman. David brings a wealth of experience as President and CEO of Celsius Holdings, which produces the CELSIUS energy drink. He is a winner at the CEO World Awards and could take Rocky Mountain High to new heights.
Canna Energy
Canna Energy was founded in 2013 with the mission of introducing hemp seed oil back into food products in the USA. The company's Canna Hemp energy drinks are available in three flavors: Original, Mango and Lite Blueberry Pomegranate. The drinks contain essential fatty acids like Omega 3s and Omega 6s along with energy drink fundamentals like B vitamins and taurine. Canna Energy prides itself on using all-natural ingredients that are appropriate for vegan and gluten-free diets and made with real cane sugar.
You can grab yourself a Canna Hemp drink almost anywhere in the United States. States with legal marijuana like Washington and Colorado are among Canna Energy's major markets, but their distribution reaches far beyond that. Stores like Turfway Foodmart in Florence, Kentucky; Waterbeds N' Stuff in Grove City, Ohio; and even Shell and Chevron stations in Carlsbad, New Mexico stock Canna Hemp as well. You can also have Canna Hemp delivered to your door through Amazon.
Cannabis Energy Drink
You might have seen the Cannabis Energy Drink logo on a green Volvo covered with pot leaves, a Ducati motorcycle, or a Hummer. Perhaps you've seen the logo on the side of a van in New York City, or on the bottom of a skateboard. Cannabis Energy Drink is out there sponsoring events like crazy, getting the word out about their own brand of a hemp-infused adrenaline rush.
The company is based in Amsterdam and produces its hemp seed extract drinks in Austria. It distributes to the United States and all over Europe, and the drinks will soon be available in Africa, Asia, Mexico, and Canada. There's original and a light version, as well as a limited-edition mango flavor. Grab some on Amazon and experience the 2016 Beverage World BevStar Award co-winner for "category pioneer." The product is made with beet sugar, spring water from the Austrian Alps, and hemp seed extract. It's packed with caffeine, taurine and B vitamins to accelerate your performance. Hats off to beverage development company K1 Drink for crafting this concoction.
---
A Bright Future
With the energy drink market expected to reach more than $84 billion by 2025, we could see a dramatic increase in the usage of hemp-infused drinks like Canna Hemp, Cannabis Energy Drink, and Rocky Mountain High over the next decade. Combined with a secular trend away from unhealthy artificial drinks, it's not inconceivable to think that hemp energy drinks will eventually overtake Monster and Red Bull as industry leaders. In 2015, hemp energy drinks did not reach the top 12 regarding industry market share, but by 2025 or 2030, who knows?
As the social stigma against cannabis continues to dissipate, this will add more fuel to the hemp energy drink movement. Could we possibly see ads for Canna Hemp on television and mainstream internet sites? Perhaps professional athletes will become sponsors for Rocky Mountain High, and we'll see giant billboards of NBA and NFL stars drinking Cannabis Energy Drink with a big smile on their face. There's no telling how popular hemp-infused drinks will become as we move forward, and it will certainly be a welcome change to see our society switching to healthier energy drinks that use all-natural ingredients.