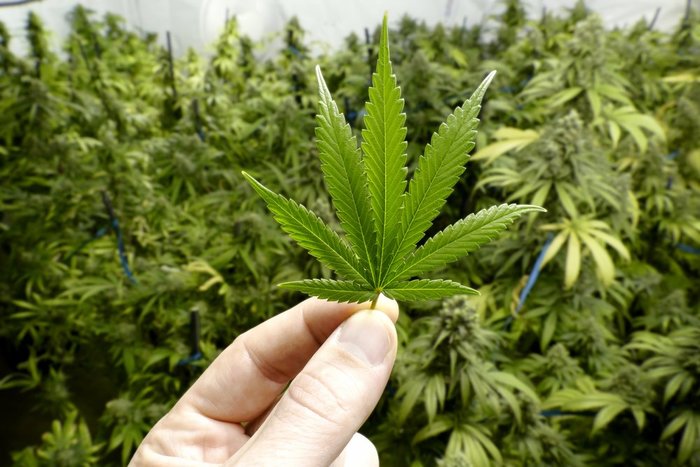 The Clinic is one of the oldest and largest cannabis brands in the nation. Since opening its doors in November 2009 with their first location off South Holly Street in Denver, The Clinic has continued to grow quality cannabis, lead the industry in philanthropy, and cultivate a high standard for medical and retail operations.
I was fortunate enough to be able to sit down with one of The Clinic's key members, Ryan Cook, Director of National Operations.
The Clinic first opened their doors in 2009 on Colorado Boulevard in Denver. Now they have five locations across the metro area including: Colfax, Highlands, Jewel, Paris, and Wadsworth.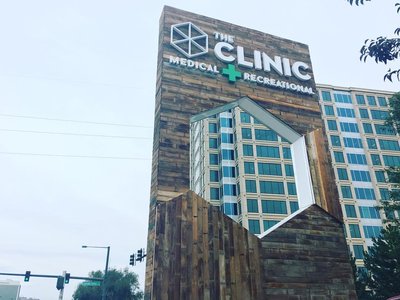 "We realized very early that if we wanted to take this company national and see the development of our brand we were going to have to bring in the right people." Ryan explained. "With Alex Andre as our CEO, Lisa Davidson, CFO, Scott Thorn, COO and President, Emily Cohen, New Business Development, and Ryan Smith, Retail Operations Manager, we were ready to expand throughout Colorado and nationally.
Ryan mentions that the biggest contributors to The Clinic's success are its people and the consistency of product. "Now that we were able to position the brand, we were ready to promote what we are about, consistency and quality. We've spent a lot of time on drying and curing, and how we were going to be able to produce the best possible product through out that process." Ryan continued. "And we've got a lot of great people working on that, including Matthew, who runs our DTCP Department (Dry, Trim, Cure, and Packaging), who understands this intuitively and knows it as an art. We believe that when you come into our stores, and you see the different options available, you will be able to distinctively tell them apart." Ryan states this is something his team has focused on since day one. They even have a phrase for this high level to detail, "eyes on", meaning every day, every plant will have eyes on it. It is clear that research and development in The Clinic's grow contributes to the consistency of their product.
The Clinic also has two other companies, The Lab and The Bank. The Lab was started a few years back when Ryan and his team noticed the opportunity to sell high quality concentrates before the industry was ready. They brought on a team of concentrates experts to create The Lab. The Bank quickly followed in 2013 when The Clinic started refining their genetics. They first launched Reserva Privada Colorado, a confidential line (LA Confidential crossed with The Clinic strains). They sold this line exclusively in Colorado. Reserva Privada Colorado then morphed into The Bank, their local line of seeds. With their ability to breed through pollen checking (pollenating female plants and refining the process through behavioral genetics), The Clinic's team saw what strains stuck, picked the best of the best, and back crossed those to create S1 seeds. Ryan explains that "consumers and patients can rest assured that when they buy a strain from The Bank, it is actually that strain, not a genetic variation."
In 2016, Ryan and his team expanded nationwide in legally operating states Illinois and Nevada. "We want to be the first recognizable national cannabis brand with this footprint we've created." Ryan states. "When we started in Illinois and Nevada, we took the best people we have here and flew them out to those states to replicate the same process."
Along with national expansion and industry leading grow operations, The Clinic also contributes to charity. In 2010, The Clinic held its first annual Charity Classic Golf Tournament to help raise money for the MS Society. This not only provided a huge positive impact on the MS Society's research, it also broadened The Clinic's consumer base. "People saw that we were not just business minds, but good people." Ryan elaborates. "MS has been a big focus for us for a long time. It was a core group of us who went to school together that decided to start The Clinic. One of our good friend's father passed away from progressive MS. His experience through that allowed us the opportunity to get involved in events for MS. The money we saw being raised was exciting." Ryan continued. "When we started this company, we were already involved in charitable work so we decided to start a golf tournament to raise money for the MS Society."
Six years later it continues strong, each year growing a larger base of sponsors and raising over $100,000. The last few years it was held at City Park Golf Course and this year will be held at Arrowhead Golf Course, Friday August 26th at 9:00AM. "We created this tournament as a community event within the industry and to raise as much money for MS research as humanly possible."
Knowing the impressive history of The Clinic, they are nowhere close to slowing down. "With this new flagship location, we want to be on the forefront of creating an atmosphere that leaves consumers and patients alike feeling comfortable, safe, and wanting to return." Ryan states as we sit in their newly renovated Colorado Boulevard store, located at 2020 S. Colorado Blvd in Denver. The main importance is how the consumers feel walking in. Ryan and his team look forward to continuing this new design in the rest of their locations.
Further expansion across the US is expected, as well as further research and development with their grow operations. "Further development of the medication as well as the retail operation is to be expected. We want to be able to provide customized medication and specific products both on the medical and retail side."
And as a true local to Colorado, when asked if he could play golf anywhere in the world, Ryan said he would choose to play right here in Colorado.