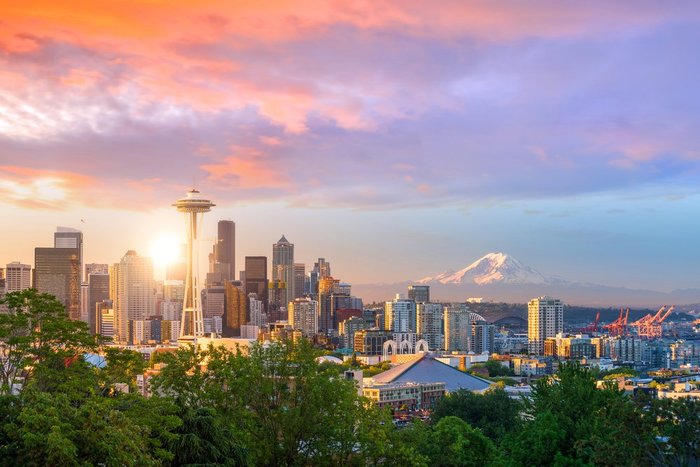 Seattle is surrounded by gorgeous Washington views, filled with mountain vistas and urban wonders. Tucked away in city streets are brew masters, from coffee connoisseurs to microbreweries offering the latest stout, bringing locals and visitors alike to taste the local wonders. Not only is the Pacific Northwest home to craft beverages, but also to another cultural staple: recreational marijuana dispensaries.
Since Washington's legalization of cannabis in 2012, Seattle has faced a massive boom in recreational use. Smoke shops have set up, as far as the Space Needle towers, with fresh, innovative takes on cannabis. Luckily for weed lovers in the Pacific Northwest, Seattle has much to offer in terms of herbal love.
These local Seattle dispensaries offer some of the best recreational marijuana products, deals, and menus.
Origins Cannabis
Origins Cannabis is a recreational marijuana hub, fitting well into the cool vibes of the Pacific Northwest. With a farm-to-table aesthetic, Origins sticks true to their name: sourcing is a priority, a way of life. This can be seen through their proud showcase of their Origins Certification, which links their sold products to local growers that they know and trust. In addition, Origins uses their adult use shop to support and enhance healing, both physical and mindful, through the use of cannabis. In their store, everyone (over 21) belongs and can better themselves through an Origins journey.
Flower: $25-60 per 1/8 oz.
Concentrates: $25-80 per gram
Edibles: starting at $5
Greenside Recreational
In operation since 2014, Greenside transitioned from its role as a medical marijuana dispensary to a recreational space, paving the way in the cannabis industry. Greenside takes special pride in their quality, reliability, service, and innovation, and have come to be known as a detail-oriented, beloved establishment by customers. One of the top perks of a Greenside visit is the personalized experience between a budtender and their customer, aiming to meet their marijuana needs and offer professional expertise.
Flower: $28-55 per 1/8 oz.
Concentrates: $25-67 per gram
Edibles: starting at $5
Green Works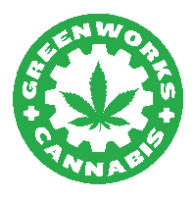 With both an affordable and expansive cannabis menu, Green Works meets all the needs of their recreational marijuana clientele. The dispensary is inexpensive and features rotating deals on Leafbuyer worth checking out. Look through these specials, offering as much off as 20% on popular marijuana products. For an exciting choice, wander through the edibles. Not only does Green Works have countless options of delicious infused treats, but each item is also incredibly wallet-friendly. The fine print on Green Works' coupons says it all: "We've got the good shit."
Flower: $25-60 per 1/8 oz.
Concentrates: $35-110 per gram
Edibles: $5-56
Bud Nation
Known as West Seattle's friendliest dispensary, Bud Nation has quite the reputation. The pot shop prides itself on its mission to foster community growth through distinct leadership and vision within the cannabis communication. Bud Nation also has kind and informative budtenders, personalized experiences, and a diverse menu; also, they are pet-friendly. For first-time users and seasoned marijuana veterans alike, Bud Nation is a top choice for recreational use, where it's never a bad time to stop by.
Flower: $25-50 per 1/8 oz.
Concentrates: $28-67 per gram
Edibles: $5-58
Ganja Goddess
As a high end and modern dispensary, Ganja Goddess lives up to its existential name. Though Ganja Goddess sells marijuana products that best identify on the bourgie side of cannabis, often they do not trickle too far into the expensive or too pretentious territory. The menu is filled with lots of options, ranging from flowery options to wide ranging edibles. Another reason to shop at Ganja Goddess has nothing to do with their weed: the dispensary firmly believes in safe and responsible consumption. To honor their business model, Ganja Goddess offers free shuttle rides around Seattle. They make the city a more recreational marijuana-friendly as possible. For more information on the bus rides and their hours of operation, check out the Goddess website.
Flower: $27-51 per 1/8 oz.
Concentrates: $18-89 per gram
Edibles: starting at $5
Ruckus Recreational Cannabis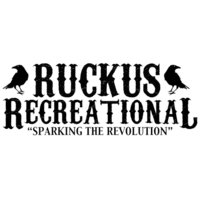 Claiming the status as Capitol Hill's first-ever dispensary, Ruckus Recreational Cannabis is a community staple in Seattle. Ruckus also combines affordability with integrity, priding themselves on doing ethical, clean business with local vendors, and going through extensive testing processes. Plus, Ruckus has economical prices, making it a truly inexpensive option for recreational users; take a peek at their Leafbuyer profile, which regularly updates with supreme deals.
Flower: $35-55 per 1/8 oz.
Concentrates: $35-80 per gram
Edibles: $8-50
---
Seattle has a vast cannabis market, due to its long-established medical program and recently thanks to its legalization of recreational marijuana. Combining high quality with low price can often present a challenge, but these Seattle adult use dispensaries have risen to the challenge, each offering something unique, from customer service to sustainability to variety. For anyone looking to have fun via getting high, the Pacific Northwest is the place to do it.